This Is How Much Money Wes Bentley From Yellowstone Is Actually Worth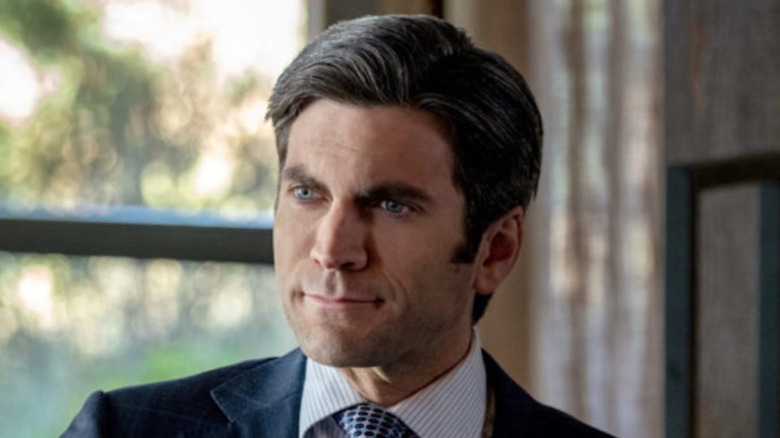 Paramount Network
Over the course of its first three seasons, few characters on Paramount Network's bracing neo-Western "Yellowstone" have become quite as universally reviled as Wes Bentley's wayward Dutton sibling Jamie. It's safe to say few "Yellowstone" regulars have done as much to earn their hate, with Jaime's devastating past actions with his sister Beth (Kelly Reilly), shady dealings with the nefarious folks from Market Equities, and possible involvement in that shocking Season 3 finale massacre more or less pitting him as one of the series' least expected big bads.
The motivations behind Jamie's increasingly long list of devious deeds have, however, also made him one of the most intriguing characters in the series' sprawling landscape, with Bentley himself delivering captivating, densely layered work as the most ambitious and conflicted of the series' players. And given where things might be headed in the upcoming fourth season of "Yellowstone," Bentley should have plenty of dramatic fodder to work with moving forward, too.
Wherever things go for Jamie and the rest of the Duttons in Season 4 and beyond, "Yellowstone" is already serving as sweet vindication for Bentley himself. After struggling with addiction in the wake of early success, he has seen his career rebound and then some as the series has become a runaway hit the likes of which even Paramount Network bosses never could've imagined. As such, Jamie Dutton has arguably become Bentley's biggest role to date and has undoubtedly padded his bank account accordingly. Here's how much Wes Bentley from "Yellowstone" is actually worth. 
Wes Bentley has done well for himself after a couple of decades in Hollywood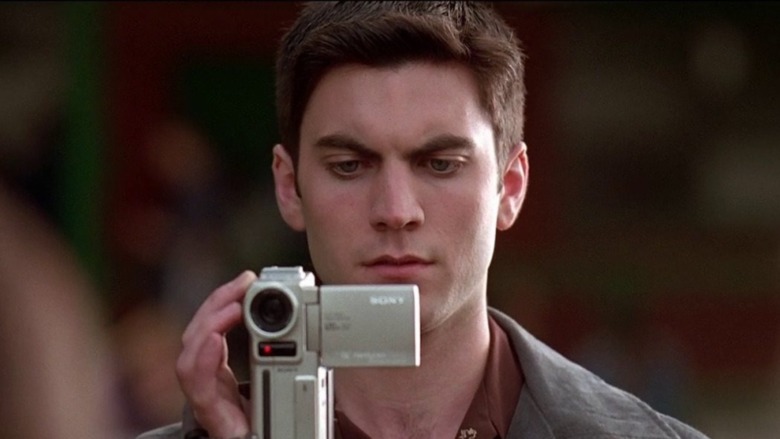 Dreamworks Pictures
Assuming Celebrity Net Worth's calculations are accurate, that bank account is in good shape, with the site reporting that Bentley's fortune is already at approximately $3 million. And given that "Yellowstone"'s run on Paramount Network could go on for several more years, the series will likely bolster Bentley's fortune even further.
It's worth noting, however, that Bentley had almost certainly put away a solid little nest egg even before he joined the cast of "Yellowstone." He has, after all, been working in Hollywood for over two decades now, having appeared in dozens of film and television projects and worked with some of the biggest filmmakers in showbiz to boot — including Jonathan Demme ("Beloved"), Sam Mendes ("American Beauty"), Christopher Nolan ("Interstellar"), and Ryan Murphy ("American Horror Story").
Prior to "Yellowstone," the actor was undoubtedly best-known for portraying would-be filmmaker-slash-drug dealer Ricky Fitts in 1999's "American Beauty" and delivering the film's now-iconic "so much beauty in the world" monologue. Bentley would spend the next decade or so appearing in indie features (see 2000's "The Claim") and genre flicks (see 2001's "Soul Survivors"), with occasional roles in studio projects (i.e. 2007's "Ghost Rider" and 2010's "Jonah Hex").
As mentioned, addiction problems hampered his prospects throughout that period. The actor finally got his feet back under him in the early 2010s, going on to deliver lauded work in the young adult tentpole movie "The Hunger Games" and the micro-budget arthouse marvel "The Better Angels." He's stayed hot in recent years, too, earning steady paychecks in critical darlings like "Welcome to Me," "Final Girl," and "Pete's Dragon," and even landing a role opposite Tom Cruise in 2018's smash hit action flick "Mission: Impossible - Fallout."