Will There Be A We're The Millers 2?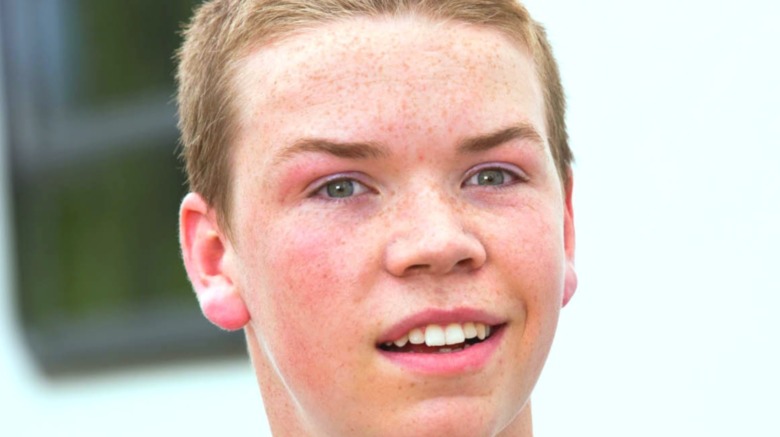 New Line Cinema
Warner Brothers' 2013 film "We're the Millers" was considered a surprise hit. The road trip comedy cost only $37 million to produce, a fraction of its staggering worldwide $269.9 million gross revenue. Those studio profits, combined with the movie's ending, teed up a likely sequel starring the dysfunctional Miller bunch. 
Indeed, the story has a fun plot with a sequel-friendly ending. Small-time pot dealer David Clark (Jason Sudeikis) is roped into transporting a large amount of marijuana into the U.S. from Mexico by his mean-spirited boss/drug lord Brad Gudlinger (Ed Helms). David convinces his neighbors — stripper Rose (Jennifer Aniston), oddball teen Kenny (Will Poulter), and runaway Casey (Emma Roberts) — to accompany him and pose as a normal family in exchange for a portion of the payout. Things get dicey when a vacationing DEA Agent, played by Nick Offerman, begins to suspect the group.
In the end, the group is placed in the witness protection program and the mischievous Millers reveal that they may not be finished living the con artist's life: When the camera pulls out, it exposes croppings of marijuana plants growing in the Millers' suburban backyard. Perfect for a follow-up. 
Eight years down the road, is it possible a "We're the Millers 2" is still happening?
We're The Millers 2 has been announced, but that's about it for now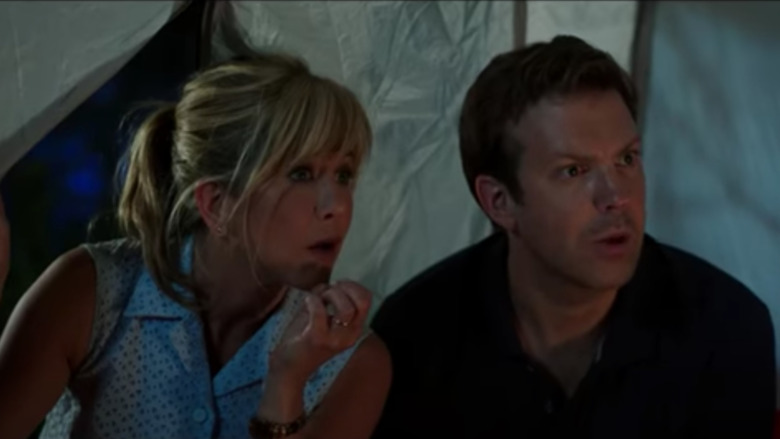 New Line Cinema
Soon after the success of "We're The Millers," New Line Cinema confirmed there would be a sequel, per We Got This Covered. The company announced the attachment of writer Adam Sztykiel, known at the time for "Due Date," the comedy starring Robert Downey Jr. and Zach Galifianakis. The studio also announced the return of director Rawson Marshall Thurber, who directed the original. Since the announcement, Sztykiel created the NBC sitcom "Undateable," starring disgraced comedian Chris D'Elia. Thurber has also focused on other projects, including the film "Skyscraper" and the upcoming Netflix action-thriller "Red Notice," starring Dwayne Johnson, Ryan Reynolds, and Wonder Woman Gal Gadot.
Perhaps the development of other projects has delayed work on a proper follow-up script for the faux family. Fans of the comedy can continue hoping, though. On IMDB, "We're The Millers 2" sits atop of both of Thurber's and Sztykiel's filmographies, waiting to be recategorized from "announced" to "in production."
With a number of comedic actors in the first film, the creatives have plenty of avenues they could take for the sequel. Perhaps The Millers' old friend Edie, played by Kathryn Hahn, even pays them a visit from Westview in the future.