The Creepy Hobby You Didn't Know Kathryn Newton Had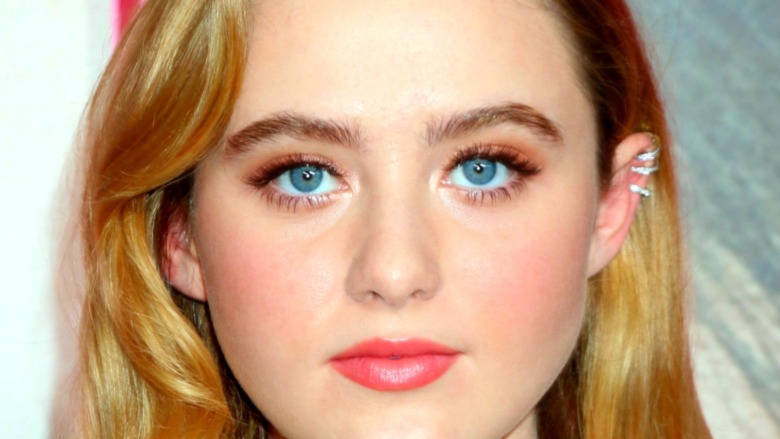 Shutterstock
The term "It Girl" gets bandied about on the regular in Hollywood circles. And while the label occasionally carries a bit of stigma, it's generally seen as a badge of honor for up-and-coming actors on the precipice of stardom. There's little question that "The Map of Tiny Perfect Things" star Kathryn Newton is currently earning "It Girl" honors in Tinseltown, with the actor earning raves for her work in a broad range of film and television projects including quirky teen comedies ("Blockers"), wrenching adult drama ("Big Little Lies"), and pure-blooded genre fare ("Freaky"). She's even on the verge of her MCU debut after claiming the coveted role of Cassie Lang in Marvel's currently-filming "Ant-Man and the Wasp: Quantumania."
Hopefully, "It Girl" status won't affect Kathryn Newton's personal life too much. But with her bank account getting fatter with every new high-profile role and legit superstardom likely on the horizon, it seems Newton has indeed indulged in one quirky actorly hobby ... collecting odd things. In fact, per a recent interview, Newton has actually developed a serious affinity for hunting down a very particular set of vintage dolls. And yes, even she admits her current collecting obsession is a little bit creepy.
Kathryn Newton apparently wants to live in a vintage Barbie world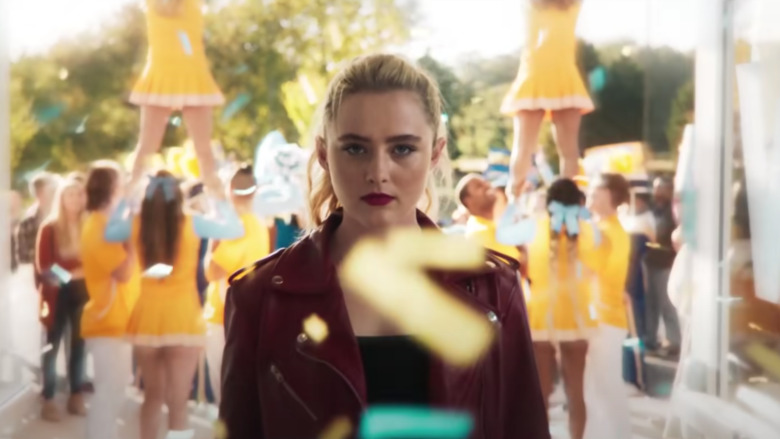 Universal Pictures
Kathryn Newton spilled the beans about her obsession with collecting vintage Barbie dolls in a 2020 interview with Vogue. As that interview came near the beginning of pandemic-related lockdowns, the actor was understandably asked about her own lockdown experience, "I'm in Los Angeles and my parents came over to my house at the beginning of lockdown. I was filming a movie called 'The Map of Tiny Perfect Things' and we wrapped four days early. Then, the world stopped. I felt lucky because I'm never at home and I don't get to spend a lot of time with my parents or poodles."
Newton went on to say she'd spent much of her free time indulging in low-key activities before talking up her new vintage Barbie obsession. "I've been baking cookies and watching movies. I also started collecting vintage Barbies. It's the weirdest thing. I have this giant collection, even though they're difficult to get." Now, collecting vintage Barbie dolls is not as entirely "weird" as Newton might think. But the actor has apparently made things a touch creepy by building a social media aspect into her collecting. "I have all of their original outfits and I started a private Instagram account where I make them pose. Nobody can follow it. I'm sorry! It's just too creepy. I guess I miss going to fashion week and dressing up so I'm living vicariously through my Barbie dolls. There's something wrong with me!"
Sadly, it seems Newton's growing fandom won't be able to track down her secretive Instagram Barbie account. Given the vast array of pitfalls awaiting most stars-on-the-rise in Hollywood, however, an addiction to collecting vintage Barbie dolls for some good old-fashioned social media silliness is hardly cause to worry. Here's hoping it's not a gateway hobby to collecting anything creepier.