Randall Park's Role On Young Rock Was Originally Much Different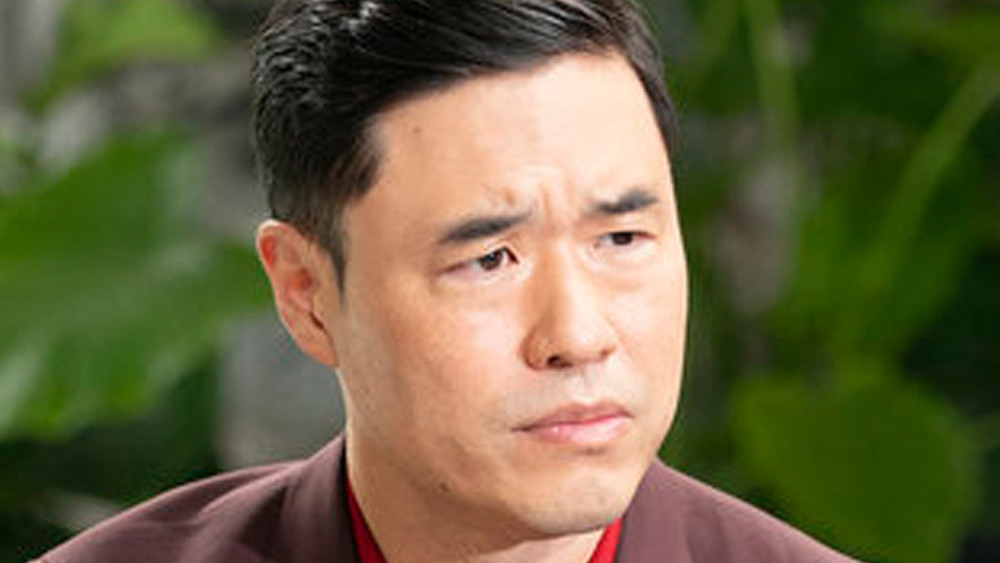 NBC
Fans have smelled what The Rock has been cooking, and they're hungry for more. Dwayne "The Rock" Johnson's new sitcom, Young Rock, premiered on NBC on February 16, 2021, and so far both viewers critics are enjoying the fictional look at the Rock's life.
The show portrays different periods in The Rock's past and future. The frame story begins in the year 2032, when The Rock finally puts years of speculation to rest and runs for President of the United States, which is something millions of people have said they want to happen for real (via Newsweek). In 2032, candidate Rock sits down with an interviewer to explain his childhood and rise to WWE superstardom. The show then follows young Dwayne Johnson at ages 10, 15, and 20 as he transforms into The Rock.
Beyond The Rock, Young Rock boasts a solid supporting cast of comedians and actors including Randall Park, who plays a fictional version of himself as he interviews The Rock. It's another big role in Park's career, which took off when he was cast as Eddie Huang's father, Louis, on the sitcom Fresh Off the Boat. The momentum continued with starring roles in the rom-com Always Be My Maybe and the superhero flick Ant Man and the Wasp, and now it's led to a likely seasons-long interview with The Rock. 
As it turns out, his role on Young Rock is quite a bit different than originally written.
Why Randall Park is playing himself on Young Rock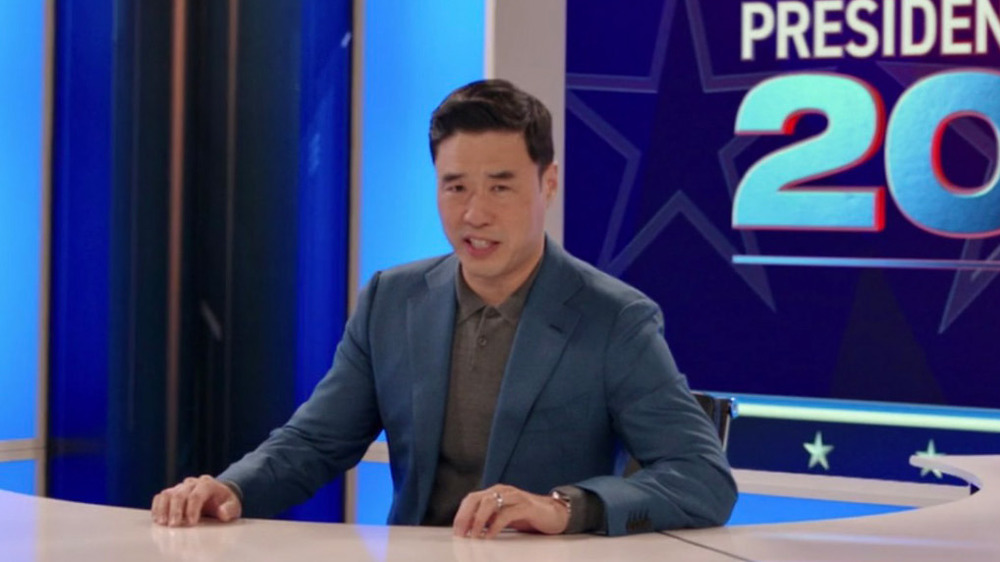 NBC
Young Rock is created by showrunner Nahnatchka Khan, who was also co-creator and showrunner on Fresh Off the Boat, so Young Rock is something of a reunion. Khan had originally planned for the character interviewing The Rock to be a fictional journalist, but Park had a different vision.
As Park told Entertainment Weekly, he pitched Khan on the idea of the journalist being an absurd version of himself, Randall Park the actor, who by the year 2032 inexplicably makes the career transition to entertainment journalism and hosts his own show, The Straight Line with Randall Park. Park pitched the idea because he thought it was funny, but also because it mirrors the career transition that The Rock makes on Young Rock, from movie star to presidential candidate. Khan loved the idea, and set about revising the scripts.
Park has no plans to switch to journalism in reality, although Young Rock might change his mind. "I guess this is also a good way for me to keep my options open for the future," Park joked. "I now have a news reporting reel if I ever decide to go that route!"