Here's Where You Can Watch Minari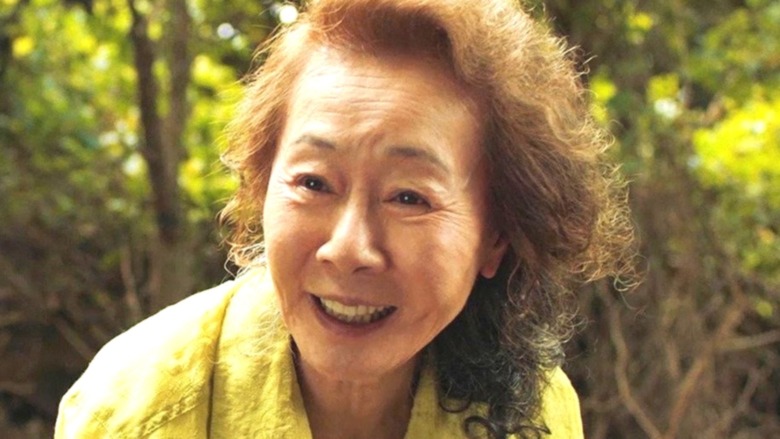 A24
We may receive a commission on purchases made from links.
The buzz around this year's Academy Awards has been huge, especially due to the historical nomination of Steven Yeun; he's the first Asian American to be nominated for Best Actor. In honor of the historical moment, you may be wondering just where you can see the notable film he lent his talents to, "Minari," which is also nominated for Best Picture.
"Minari" features Yeun as Jacob Yi, the patriarch of a Korean family who moves from their California home to Arkansas in hopes of finding success. As Jacob struggles to start a farm, he and his wife Monica (Yeri Han) arrange for her mother Soon-ja (Yuh-Jung Youn) to stay with them and watch over their children Anne (Noel Kate Cho) and David (Alan Kim). "Minari" has been lauded as an act of remembrance, fueled by love. There are plenty of different options if you want to watch "Minari" for yourself, before or after the Oscars results are announced.
You can watch Minari online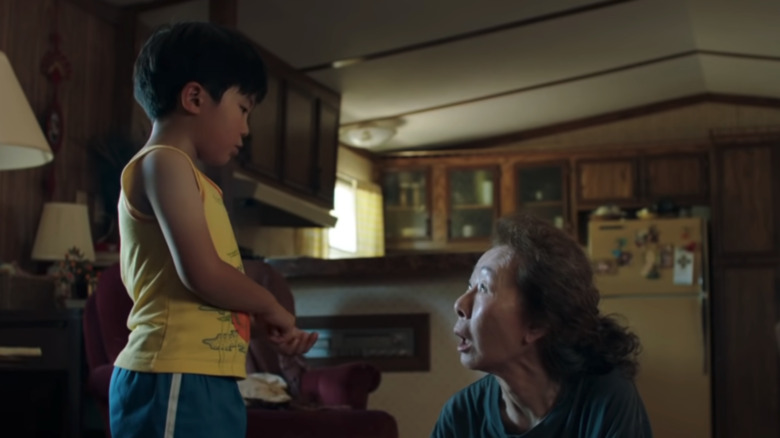 A24
Luckily for viewers, there are tons of online streaming options for "Minari" that will allow you to enjoy it from the comfort of your home. Some of the most popular streaming platforms have "Minari" available for rent, including Apple TV, Amazon, and YouTube. There are also options for Android users and Xbox owners, including Google Play, Microsoft, and even Fandango Now and Vudu.
Though there are several options for streaming "Minari," the price is the same on every platform, whether you purchase it in SD, HD, or UHD. For the price of $19.99, you can rent the film for 30 days, and you typically have 48 hours to finish it once you start. While it's not necessarily inexpensive — especially just to rent it — you will likely find that the heartwarming film is more than worth the price. You can also watch a free five-minute preview of the film before buying, in case you need more convincing.
You can watch Minari in person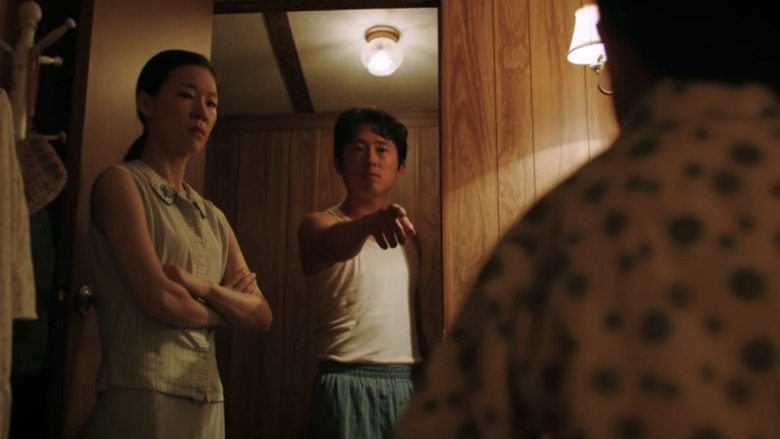 A24
While much of the world is still shut down due to the pandemic, select movie theaters are screening "Minari" — though space is limited. It's probably best to check online before heading to theaters, but you may be fortunate enough to experience your first viewing of the film in person. If you'd still like to enjoy it from home but prefer to use a DVD player (or anything else that plays DVDs), you'll be able to rent a physical copy of "Minari" from select Redbox machines in May. Just be sure to return it on time and in good condition.
Whichever way you decide to watch "Minari," you're sure to come away with a new appreciation for Yeun's talents, as well as those of the entire cast who have received nominations for (and won!) dozens of awards. From Golden Globes, BAFTAs, and Screen Actors Guild Awards, the cast and crew of "Minari" have created a beautiful story about one family's journey toward achieving the American dream.