This Walking Dead Star Discusses Taking On Their Oscar-Nominated Role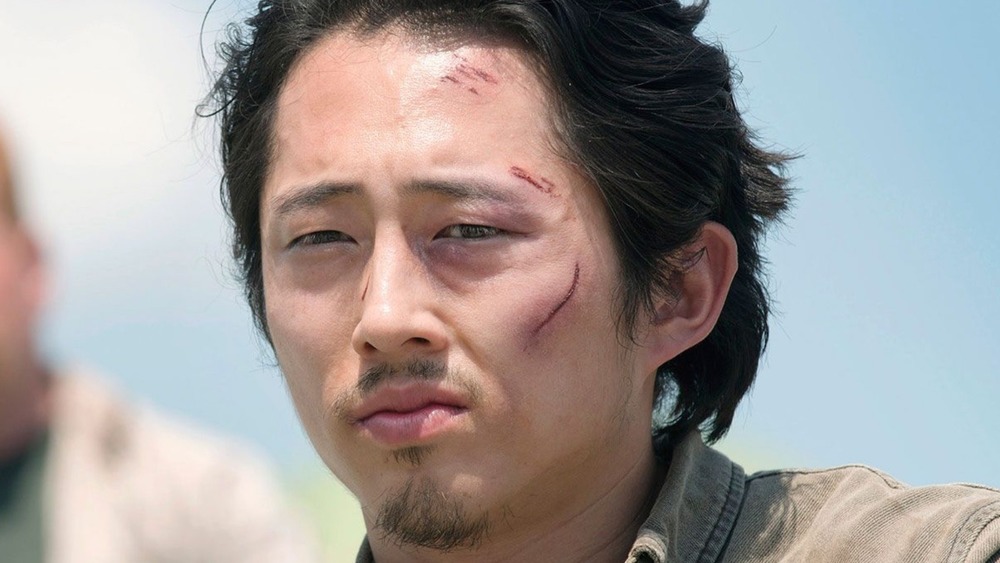 AMC
Many of us first met Steven Yeun way back in 2010 in the second episode of The Walking Dead. The actor made a strong impression as Glenn Rhee, a young pizza delivery guy who makes up for his lack of traditional survival skills with his determination and resourcefulness. Glenn went on to become a fan-favorite character, and Yeun one of the series' biggest breakout stars.
The premiere of the show's seventh season saw the heartbreaking death of Glenn, but it was far from the last time audiences saw Yeun. The actor has had a strong post-The Walking Dead career. Nearly five years after Glenn's demise, Yeun received his first-ever Oscar nomination for his portrayal of Jacob Yi in the film Minari.
Minari tells the story of Jacob's South Korean immigrant family as they try to make a new life for themselves in Arkansas. On the surface, it might appear like the type of project that an actor would jump at the opportunity to be a part of. But according to Yeun, his path to starring in Minari wasn't quite that straightforward. During a pre-nomination conversation with Riz Ahmed (also a first-time nominee) for Variety's "Actors on Actors" series, Yeun said of the role, "It kind of appeared out of thin air."
Here's what Yeun had to say about the decision-making process that went into taking on his Oscar-nominated role in Minari.
Yeun has a great appreciation for the way Minari tells the Yi family's story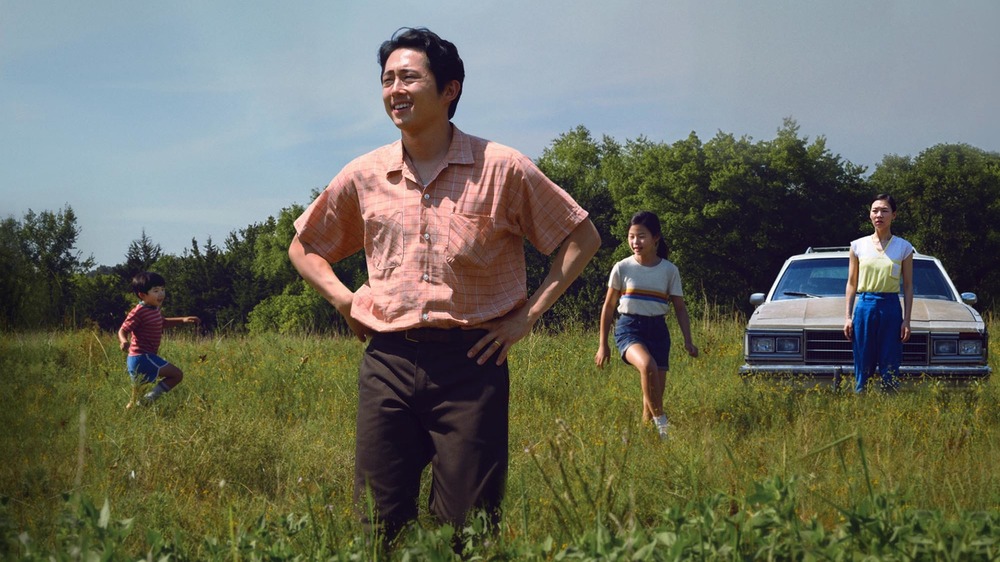 David Bornfriend/A24
During his conversation with Ahmed, Yeun expressed that he's been apprehensive about taking on certain types of roles. He explained, "I've been weary of films that... could be easily just left at 'identity.' I felt this intrinsic feeling that it was also its own trap if I didn't tread carefully...you make the film and it's about your culture and you represent your culture...and then all of a sudden you become this weird defacto cultural ambassador for the thing. You've been shrunken down to just this one metric of who you are."
Yeun, who immigrated to the US when he was a child (via Detroit Free Press), spoke about his own experiences of growing up in a Korean-American household, saying, "We're not ruminating about who we are against the outside world on a constant basis. We're just trying to live our life."
The actor went on to explain that he saw Minari as a film that avoided falling into that particular trap. For Yeun, the movie's strong personal focus on the family at its center made all the difference in the world. He revealed, "I think when I read this script that was the truest part of it. I was like 'Oh, look at this, this doesn't need anybody else. It just needs this family. That's all.'"
The critical mass seems to agree, as, in addition to Yeun's nomination for Best Actor in a Leading Role, Minari went on to nab five other nominations, including for Best Picture, Best Director, and Best Original Screenplay (via New York Times). 
Don't just take the Academy's word for it: Minari is currently available for rental almost everywhere you get movies.