Why Nitara From Mortal Kombat Looks So Familiar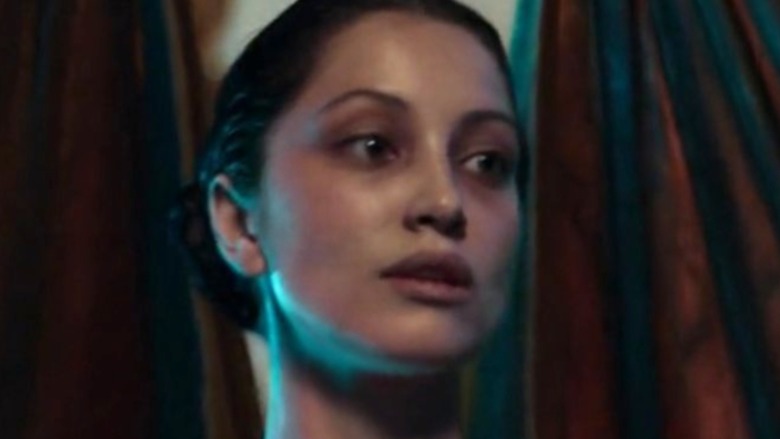 Warner Bros.
Video game film adaptations have a special way of piquing fans' curiosity about casting choices. Ever since word of a new "Mortal Kombat" reboot started going around in the early 2010s, the internet has been awash with ideas about who should bring the franchise's iconic characters to life this time around. Countless fan casting topics have been opened on the "Mortal Kombat" subreddit, totaling hundreds of interactions, with one particular prompt for fan castings garnering over 80 comments in 2015. And that interest only became more intense when the movie was announced to be finally moving forward with Simon McQuoid as the director.
Now, the "Mortal Kombat" reboot has finally arrived, bringing with it a highly controversial selection of characters (as suggested by Comic Book) played by a fresh set of actors. One character who generally used to get left out of the fan turmoil gets to have her moment in the sun in the film: Nitara, the winged vampiress first introduced in 2002's "Mortal Kombat: Deadly Alliance." An underrated fighter (via Complex), she exemplifies the movie's dedication to bringing obscure, unsung Kombatants into the fold, and her presence has been met with surprise and interest since stuntwoman Elissa Cadwell was first announced to be playing her in November 2019, per Geek Culture.
But, to fans' bewilderment, Cadwell is not the one who ended up playing Nitara in "Mortal Kombat." Instead, the vampiress is played by an up-and-coming Thai-Australian actress you might have seen in a couple of places before.
Mel Jarnson was the central guest star on an episode of Harrow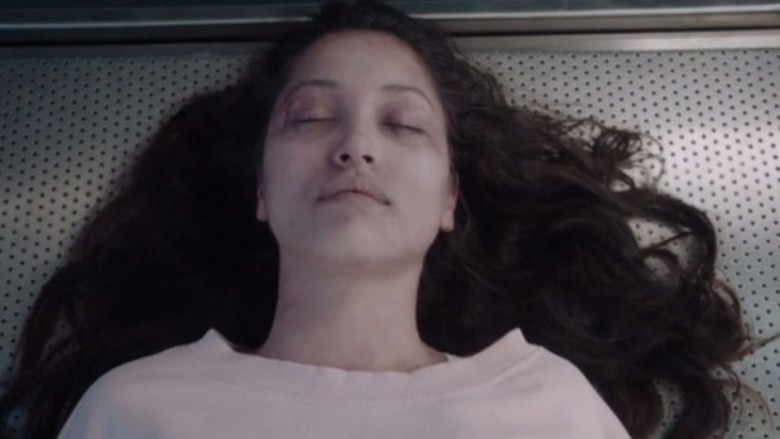 ABC Australia
ABC Australia found one of its biggest hits in the offbeat medical procedural "Harrow," which has been going on steady for three seasons now, with a fourth one on the way. Starring Ioan Gruffudd, the Reed Richards of 2005's "Fantastic Four," the series follows Dr. Daniel Harrow, an eccentric, rule-breaking forensic pathologist, as he examines victims' bodies and works backward to investigate the crimes that led to them.
Jarnson, the new live-action Nitara, got her first big TV break as a guest star on the Season 2 episode "Parce Sepulto." However, her real TV debut came several years earlier — back when she was still living in Thailand — on an episode of a Thai soap opera, according to a Daily Telegraph interview.
On "Harrow," Jarnson plays victim-of-the-week Taylor Ford, a popular health vlogger and influencer who advised her fans to seek alternative medicine solutions, claiming they had cured her brain tumor — only for her autopsy to reveal that she never had a tumor at all. The performance drew significant attention to Jarnson in Australia, setting her up for the breakthrough role that she would take on in 2020.
She played the resident wildcard of Between Two Worlds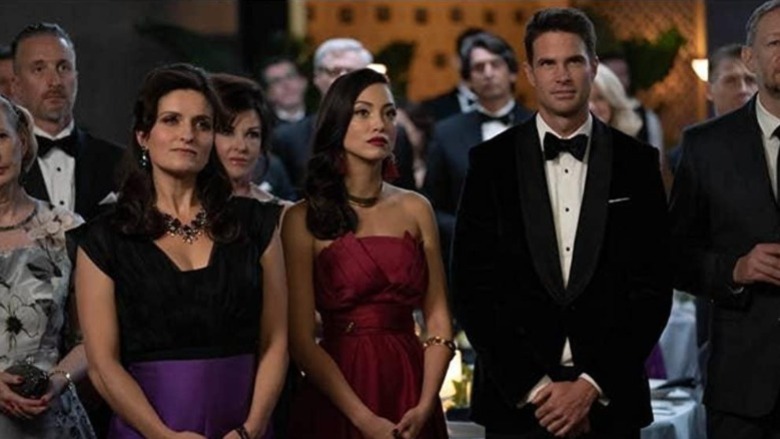 Seven Network
"Between Two Worlds" was a twisty, frothy primetime soap opera that aired on the Seven Network for a single season before being canceled (via TV Tonight). In some ways the Australian response to "Succession," the show centered on a wealthy family driven into disarray by the sudden health issues of business mogul patriarch Phillip Walford (Philip Quast), with the plot's thrust coming from the tension between the Walfords and the Greys, the middle-class family whose eldest son becomes Phillip's heart donor.
Mel Jarnson played Georgia König, one of the show's central characters. The daughter of Gareth König (Andrew McFarlane), a business rival whom the ruthless Phillip ruined and drove to suicide in typically sadistic fashion, Georgia had a troubled, combustible relationship with her father, mirroring Philip's own relationship with his son Bart (Tom Dalzell). At the start of the show, Georgia and Bart are joining forces to carry out a complex revenge plot, but as they become more and more involved, they end up falling in love and going against their original plan. The character of Georgia was the series' greatest wild card, was the subject of a feature in Marie Claire Australia (via Jarnson's Instagram), and the finale left her and Bart on the verge of death in an ultimately unresolved cliffhanger.
Despite this lack of resolution, fans of "Between Two Worlds" who enjoyed Jarnson's twisted, capricious performance as Georgia will be happy to note that she's now making good on the Hollywood "next step" she promised in the Daily Telegraph interview, as "Mortal Kombat" is set to be one of the biggest action movies of 2021.