Will There Be A Mortal Kombat 2?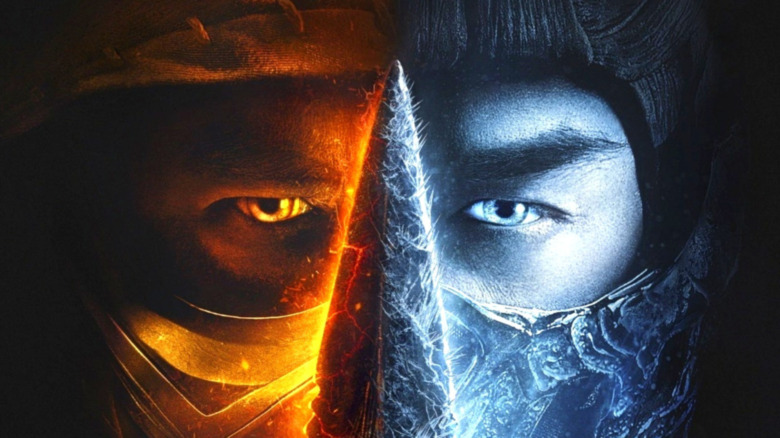 Warner Bros. Pictures
As soon as a film becomes a hit with audiences, the inevitable question arises: Will there be a sequel? Movies like "Knives Out" and the record breaking "Godzilla Vs. Kong" have already been exciting fans by teasing potential sequels (via Comic Book Resources). Now there is much fanfare surrounding the upcoming "Mortal Kombat" reboot, which not only secured its R-rating, but brings fan-favorite characters from the video games like Sub-Zero (Joe Taslim) and Scorpion (Hiroyuki Sanada) to the forefront of the film.
Though the "Mortal Kombat" premiere date was pushed back on HBO Max by a week, fans are still clamoring to see the fatalities and flawless victories they grew up loving. And the studio is anticipating big box office returns as well, as the film has already shown an impressive opening weekend, grossing $10.7 million internationally, according to Deadline. So with this much anticipated success on the way, will "Mortal Kombat" get a sequel?
Producer Todd Garner wants to explore the Mortal Kombat universe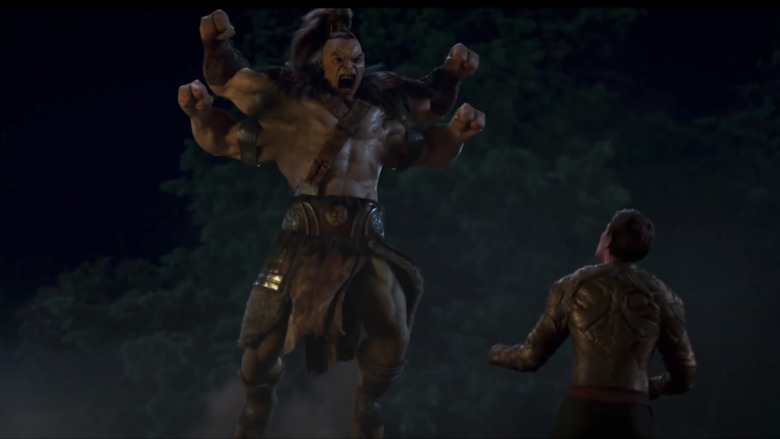 Warner Bros. Pictures
While there has yet to be any confirmation of a sequel to "Mortal Kombat," the cast and the crew are showing clear signs of enthusiasm for the prospect of a follow-up. In a recent interview with BackstageOL, one of the stars of the movie, Josh Lawson, admitted he would relish the chance to reprise his role. "I hope there's a sequel because I would love a chance for Kano to come back bigger and better. Kano 2.0. Just you wait. There's more life in the old girl yet."
There has also been much discussion on why "Mortal Kombat" staple Johnny Cage was noticeably absent from the film. Producer Todd Garner said in a roundtable interview (via Collider) that he would be more than happy to fill out the" Mortal Kombat" universe by putting Cage and several other characters in sequels. "There are people we can see later," Garner said. He added that there are "also characters that have such complicated backstories with other characters, you wanna give them more service. I keep saying, 'I wanna do nine hours of WandaVision in this thing. Whatever is our version of that. Maybe it's just the monks, just Liu Kang and Kung Lao, nine hours of them.'"
Garner said he has so much material to draw from and that he and his team hope "that this movie does well enough and we've set it up enough and is satisfying enough for both the fans and people who don't know anything about 'Mortal Kombat,' that they're gonna allow us at some point to sit with [game creators] Ed [Boon] and John [Tobias] and all the Warner Brothers execs and put a big whiteboard up like Kevin Feige did and map out the universe, and map out years and years of this."