Here's Where You Can Watch Nomadland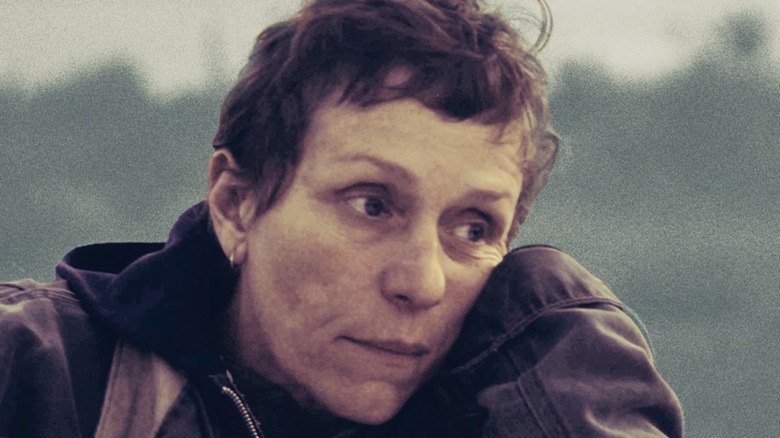 Hulu
If you're trying to watch all of the Academy Award nominees before the ceremony on Sunday, April 25, you're in luck; one of the frontrunners for Best Picture is available on a huge streaming service.
Despite the ongoing COVID-19 pandemic, which shuttered tons of film and television sets throughout 2020, the group of 2021 Oscar nominees for Best Picture is actually particularly strong, with offerings from venerated directors and first time filmmakers alike. From the searing revenge drama "Promising Young Woman" to trippy family tale "The Father" to "Mank," David Fincher's love letter to Hollywood and its classics, this diverse and fascinating group of nominees is full of winners... but ultimately, only one will take home this year's title of Best Picture of the year.
Throughout the leadup to the Academy Awards, plenty of the Best Picture nominees have racked up awards here and there, but few of them have picked up quite as many as "Nomadland," the sprawling Midwestern drama helmed by Chloé Zhao and led by multiple Academy Award winner Frances McDormand. Here's why Nomadland has struck a chord with so many audiences, and where you can watch it before the Oscars.
Nomadland is a beautiful, contemplative portrait of an alternative way to live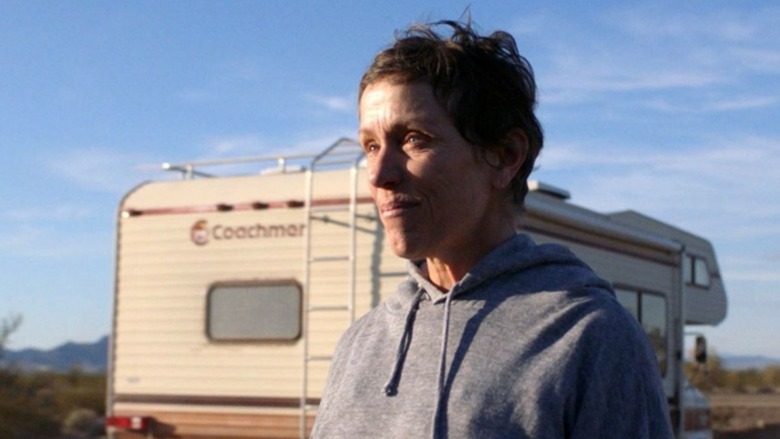 Hulu
In "Nomadland," Zhao — who is set to bring Marvel's "The Eternals" to the big screen soon — tells the story of Fern (McDormand), a woman who loses everything in the aftermath of her husband's death and adopts a nomadic lifestyle. If you haven't caught this movie yet, you're in luck; it's available to stream on Hulu.
Adapted from Jessica Bruder's book "Nomadland: Surviving America in the Twenty-First Century," the film focuses on Fern while also casting real nomads interviewed for the book as her companions on the road, showing a sweet, touching side of the practice of nomadism and explaining why nomads choose to live amongst the natural beauty of America rather than adhere to more traditional lifestyles.
As the Academy Awards approach, "Nomadland" certainly seems like the frontrunner for Best Picture after winning Best Motion Picture — Drama at the Golden Globes, Best Picture at the Critics Choice Awards, Best Film at the Director's Guild Awards, and many more. Meanwhile, Zhao, who has won several precursors as well, may become the second woman and first ever woman of color to win an Oscar for directing.
Whether you still need to watch "Nomadland" or want to revisit it before it potentially wins Best Picture, you can find it on Hulu now. The Oscars will take place on Sunday, April 25 on ABC at 8PM EST.