Netflix Drops Incredible News For Cobra Kai, The Witcher, And You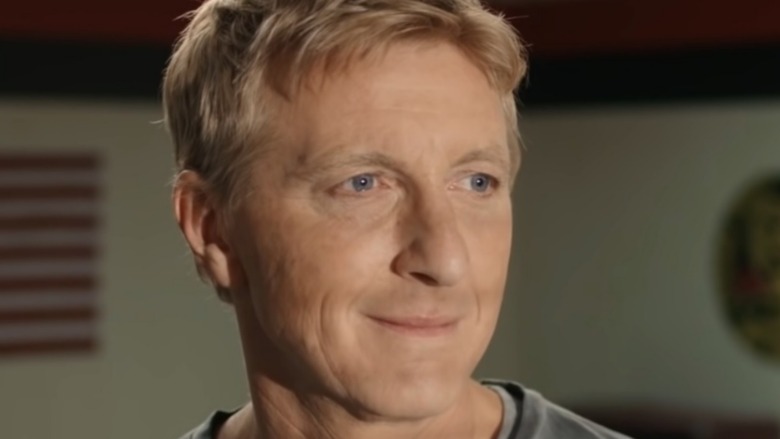 Netflix
Good things come to those who wait, and audiences have had to wait a very long time during the pandemic to see new seasons of their favorite series. New safety guidelines and worldwide lockdown orders halted production on countless series (not to mention movies, too) — and at certain points, it seemed like progress was moving in reverse, especially after a "Witcher" cast member quit due to scheduling conflicts brought on by the pandemic. But the viewer investment of faith and patience has finally paid off.
Per Deadline, Netflix's chief content officer and co-CEO Ted Sarandos has announced that the long-awaited second season of "The Witcher," third season of "You," and fourth season of "Cobra Kai" are nearing completion (so fans can finally stop making those jokes about "The Witcher" being delayed because "method actor Henry Cavill keeps accepting side-gigs").
However, don't expect to fill your binging quota this summer. These three series aren't arriving until later this year.
Cozy up to several fiery new seasons this winter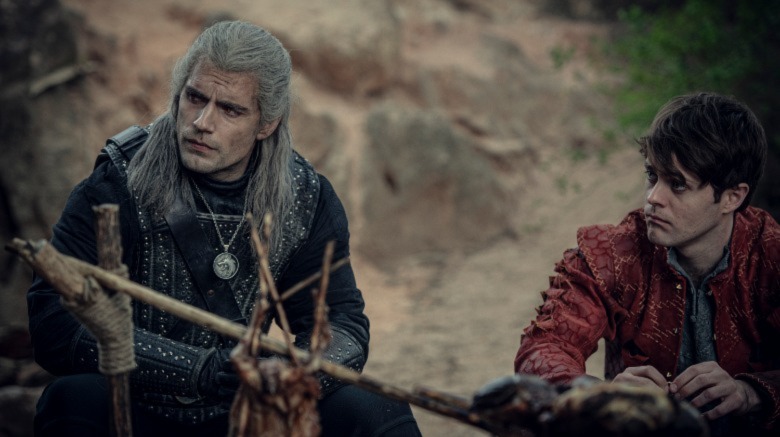 Netflix
As Ted Sarandos confirmed during Netflix's Q1 financial earnings call earlier this week, "The Witcher" season 2, "You" season 3, and "Cobra Kai" season 4 are expected to hit Netflix in Q4 of 2021. "Q4" is the fourth quarter of a calendar year, starting on October 1 and ending on December 31. That's a sizable window, but it's still an oasis for parched audiences desperate for more "Witcher," "You," and "Cobra Kai" content.
But the good news doesn't end there. Sarandos also stated that he's confident the learning process of the COVID-19-induced lockdowns is finished, and production schedules should return to normal soon.
"What happened in the first part of this year was that a lot of projects that we'd hoped to come out earlier did get pushed because of the post-production delays and COVID delays, and we think we'll get back to a much steadier state in the back half of the year," he said. "In Q4 ... we have the returning seasons of some of our most popular shows like 'The Witcher' and 'You' and 'Cobra Kai' as well as some big tentpole movies that came to market a little slower than we'd hoped, like 'Red Notice' and 'Escape from Spiderhead.'"
While Sarandos isn't promising a full return to form by 2022, things are definitely looking up for Netflix Original series and movies. With any luck, subsequent seasons and upcoming movies won't experience similar delays.