SEAL Team Season 5 - What We Know So Far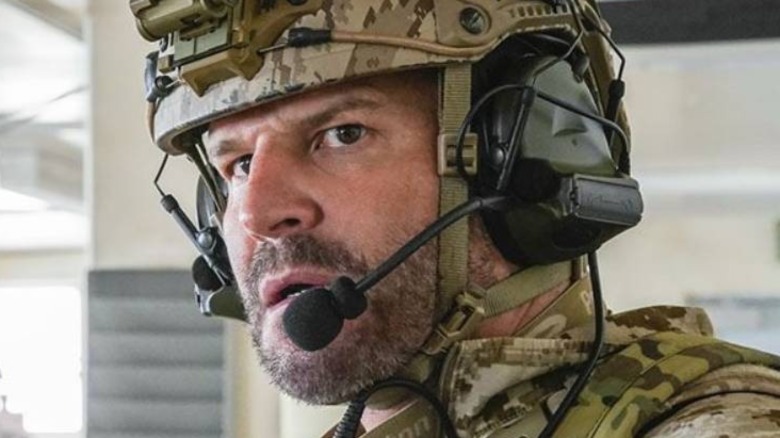 CBS
The brave women and men who put their lives on the line every day in the U.S. military have received plenty of noteworthy portrayals across film and television over the years. Since 2017, one of those has come in the form of the CBS drama "SEAL Team." The show follows a group of elite military personnel who undergo dangerous operations to keep the country safe, examining what kind of toll that takes on both them and their families.
The show has garnered a decent amount of buzz over the years, with Allison Keene of Collider writing, "SEAL Team" is built for success and will probably find it. But like the members of the SEAL Team, it's better on the battlefield than on the home front." As of right now, the show's facing one of its toughest challenges to date — getting a Season 5 renewal. While CBS has announced it will move forward with some its other programming, "SEAL Team" is still in the dark at the moment. This has resulted in star David Boreanaz taking to social media to urge the network to promptly renew it, writing, "Lets keep it going @cbstv Thank you to all the fans and veteran's [sic] for the support and love for this show."
In the event "SEAL Team" Season 5 comes to fruition, here's what we'd expect to happen.
What's the release date for SEAL Team Season 5?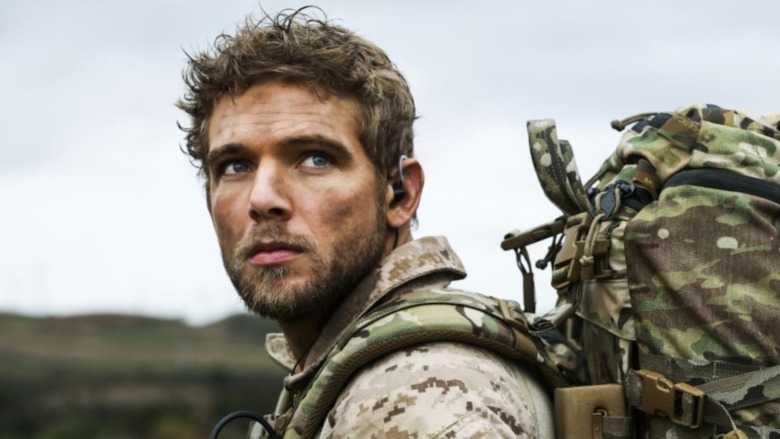 CBS
Assuming the show indeed gets picked up for a fifth season, we'd anticipate it to debut alongside all of the other network dramas in the fall. The first three seasons of "SEAL Team" debuted in September and October of their respective years, while Season 4 came out a little later in December of 2020, likely as a result of the COVID-19 pandemic shutting down Hollywood productions for much of the year. 
Assuming filming can continue without a hitch in 2021, we'd expect "SEAL Team" to go back to its original release schedule at some point in September or October of this year. If it were to come back, then it would most likely stick with its usual Wednesday evening time slot, where it currently airs back-to-back with "S.W.A.T.," which has already received a season 5 order (via Deadline). Will "SEAL Team" join it, or will the cop drama have to find another partner? We'll just have to wait to see. 
Who could be in the cast for SEAL Team Season 5?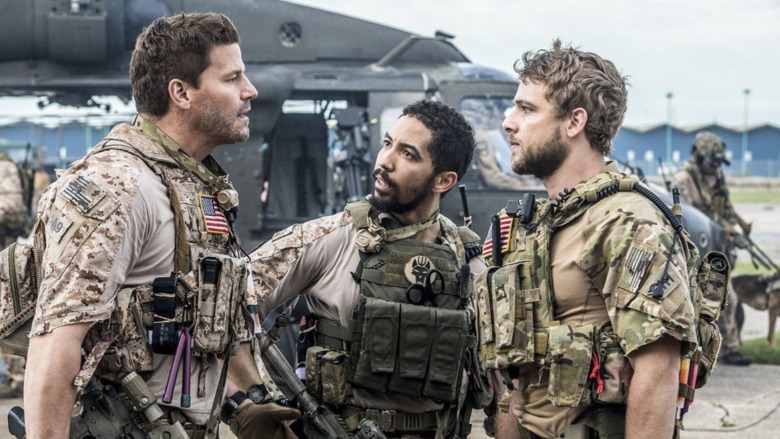 CBS
Unless some unforeseen developments take place, we'd expect the central cast of characters to return at least in some capacity going into Season 5 of "SEAL Team." That includes David Boreanaz in the lead role of Jason Hayes, who's at the forefront the titular SEAL Team. He's joined by Max Thieriot as Clay Spenser, A.J. Buckley as Sonny Quinn, Neil Brown Jr. as Raymond Perry, and Toni Trucks as Lisa Davis. There's also Jessica Paré as Amanda Ellis, but it's unclear how big a role she would have in future seasons, seeing as her character was demoted in Season 4.
A character fans of the series may not see too much of moving forward is Commander Eric Blackburn, played by Judd Lormand. Season 4 sees him receiving a promotion to be Executive Officer for the Naval Special Warfare Development Group, resulting in his departure from Hayes' unit.
What could the plot be for SEAL Team Season 5?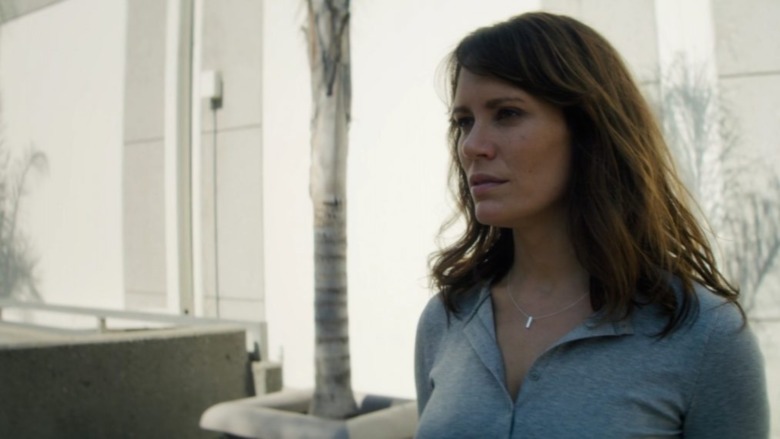 CBS
With Season 4 of "SEAL Team" still ongoing, it remains to be seen where Season 5 would pick up. For the most part, the latest season has been one of change for Bravo Team. Members of the group who have been there since the beginning have since been promoted or demoted, making it the perfect opportunity to bring in some flesh blood. 
There's also the question of what David Boreanaz's role in the show would be moving forward. Recently, Jason Hayes has been put on trial, accused him of committing some truly horrific acts while in the field of duty. He's had to fight for his reputation, and through the process, it's made him question about what his future on Bravo Team could look like. Considering how adamant the actor has been on social media to get more seasons of "SEAL Team" up and running, it would certainly seem like he wants to continue being a part of the show. Hopefully fans have all of their burning questions answered here in the near future.