How Much Money Is Bones Star David Boreanaz Actually Worth?
Bones star David Boreanaz's net worth has been stacking up for years. Prior to playing the part of FBI agent Seeley Booth, Boreanaz was already sitting on DVD shelves everywhere for his role as Angel in Buffy the Vampire Slayer and his own self-titled spin-off, Angel. The vampire detective was such a popular character, his show began four years before Buffy ended in 2004. Buffy ran for seven seasons while Angel wrapped up in its fifth year. Right on the heels of Angel, Boreanaz was cast in Bones, which ran for twelve seasons.
Although the actor hasn't had much success on the big screen, there's plenty of money to be made in the television world. Steady work and demanding shooting schedules also make it likely the star took advantage of his time off between seasons. Nevertheless, the amount David Boreanaz is actually worth is evidence that TV money is nothing to sneeze at.
David Boreanaz's reported net worth isn't the whole story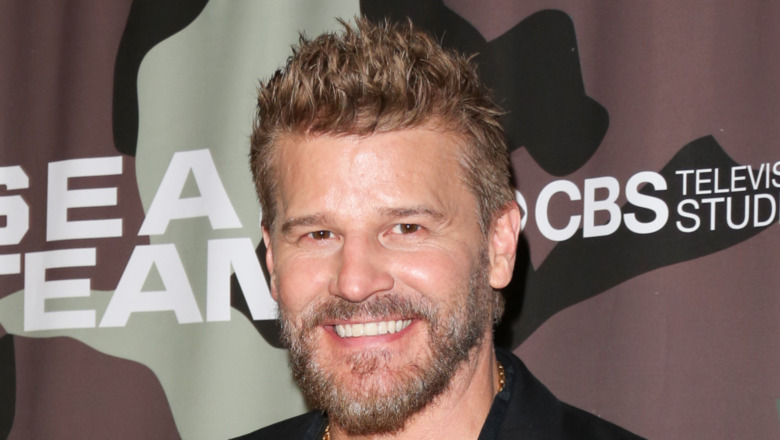 Paul Archuleta/Getty Images
While there is no official public record of Boreanaz's net worth, Celebrity Net Worth estimates his wealth at $30 million. As an actor, Boreanaz was paid an estimated $250,000 per episode of Bones, according to the site. Any salary he accrued as a producer in its later seasons is undisclosed. The procedural is still in syndication, which also means royalties for the actors. On top of that, in 2019, The Associated Press reported that Boreanaz and co-star Emily Deschanel had won a suit against Fox that forced the network to pay $178 million to the stars and additional plaintiffs. The lead actors had filed a suit against the network over Fox's attempt to cut them out of the profits acquired for selling the show to streaming services (via USA Today).
Along with guest roles on a variety of shows, the hard-working actor is currently starring on CBS' SEAL Team. The military drama premiered in 2017 and replaces the steady income flow previously provided by Bones. Boreanaz's three aforementioned shows are available on Hulu, ensuring that the actor's net worth continues to rise.