The Intense Crime Thriller You Can Binge On Amazon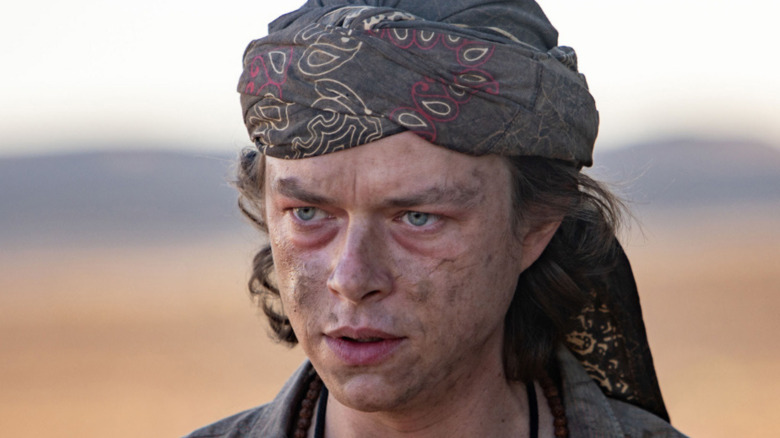 StudioCanal
There are some days when you want a TV show that's light and easy to follow. At other times, you might wish to completely lose yourself in a deeply layered piece of storytelling. If you don't have anything in the queue right now, take a chance on Sky Atlantic's ZeroZeroZero, available on Amazon Prime Video. The Italian crime drama, based on the book of the same name by Roberto Saviano, was created by Leonardo Fasoli (Gomorrah), Mauricio Katz (Maniac), and Stefano Sollima (director of Gomorrah). 
ZeroZeroZero centers on the journey of a large cocaine shipment from Monterrey, Mexico, to Gioia Tauro, Italy. Multiple parties are dependent on this shipment. Narco brothers Enrique (Víctor Huggo Martin) and Jacinto Leyra (Flavio Medina), Don Minu La Piana (Adriano Chiaramida), the buyer of the shipment, and the Lynwoods, an American family in New Orleans that owns a prestigious shipping company in charge of the drugs. Once the route changes due to interference from La Piana, things pick up, and there's enough action for everyone involved. 
According to Sollima (via Express), ZeroZeroZero is a mini-series, so the show won't be coming back for a second season. Don't let that stop you from bingeing all eight episodes, as the show is impressive on all accounts, including suspenseful storylines, fitting music, and excellent performances from the entire cast.
ZeroZeroZero is atmospheric and full of suspense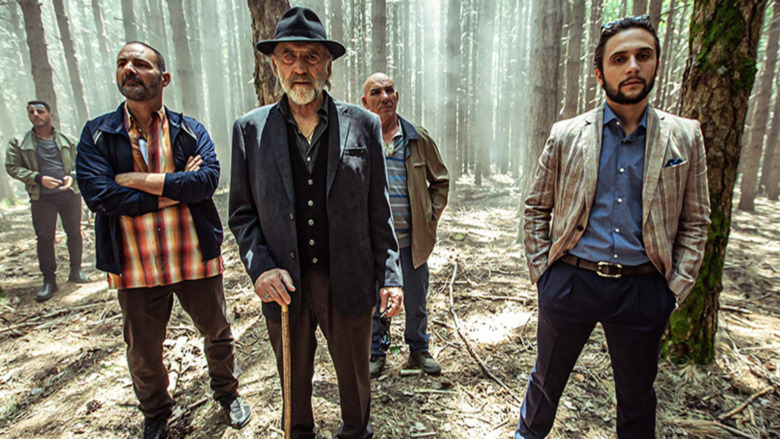 StudioCanal
Even though ZeroZeroZero is not a regular TV series with more seasons incoming, critics and viewers are in love with what we have. Rotten Tomatoes has measured the show at 94% on the Tomatometer and 90% from the audience. Zehra Phelan from the podcast 2 Minute Telly is blown away by the show, calling it "a murky multi-national, multi-lingual delve into the frenzied and lethal world of international drug trafficking." She goes on to say that the show has "such ferocious tenacity it's equally compelling, dizzying and downright brutal." 
ZeroZeroZero doesn't hold back on the topics it covers, and it holds its own against the other heavyweights of the genre. IMDb user danielcereto agrees and rates this show 10 out of 10 stars. "I am a big fan of the Narco-drug series, and this one is probably the best I've watched in the past two years. It's like watching Sicario, Gomorrah, and the Bad Blood series at the same time."
This show isn't an easy watch, and it's not suited for background noise while you catch up on your Twitter feed. It's full of high drama that demands your full attention, refusing to let up until the finale. Add this directly to the top of your Prime Video queue and don't be surprised when you find yourself plowing through the entirety of ZeroZeroZero in one sitting.