Justin Theroux Joins Jonah Hill, Emma Stone In Netflix's Maniac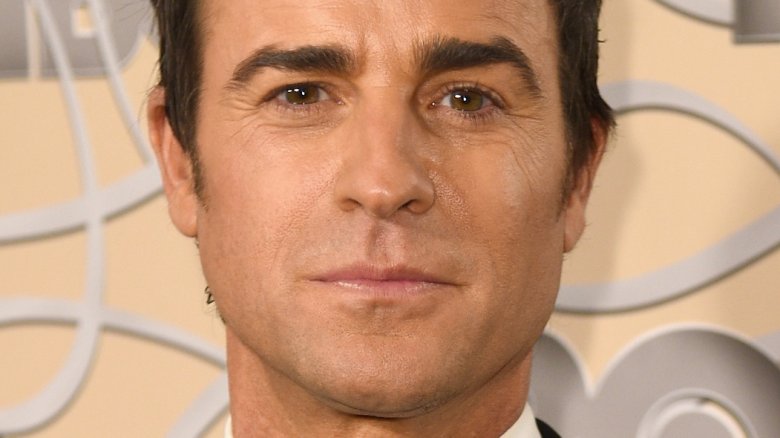 Getty Images
He's a maniac on the screen. 
Justin Theroux has been cast in the high-profile Netflix series Maniac, Deadline confirms. The 46-year-old actor will star opposite La La Land starlet Emma Stone, who was recently named the world's highest-paid actress, and funnyman Jonah will for the 10-episode dark comedy. Theroux plays the recurring character of James Mantleray, while Stone and Hill take the lead in yet-unnamed roles. We do know that the series centers around the "fantasy worlds" of the duo's characters.
Maniac reportedly also stars The Good Wife child actress Aaralyn Anderson as Belle Pilgrim, Hail! Caesar and Daredevil actor Geoffrey Cantor as Frank, Ray Donovan star Josh Pais as Andy, and The Bourne Legacy actor Rob Yang in an undisclosed role. 
Based on the 2014 Norwegian series of the same name, Maniac just began filming in New York City under the director of Cary Fukunaga, whose past work includes The Alienist, True Detective, Beasts of No Nation, and Little Boxes. The Leftovers writer Patrick Somerville has penned the series' full episode line-up, and Stone, Hill, and Fukunaga have settled into their executive producers' seats. Michael Sugar and Doug Wald of Anonymous Content, Kruke Kristiansen, Anne Kolbjornsen, Espen PA Lervaag, and Kjetil Indegard will also executive produce, with Ashley Zalta co-executive producing. 
Theroux recently stepped into the spotlight as Kevin Garvey in the acclaimed mystery-fantasy drama The Leftovers and as Tom in the film adaptation of Paula Hawkins' thriller novel The Girl on the Train. He's also known for his work in films like American Psycho, Zoolander 2, Wanderlust, Charlie's Angels: Full Throttle, and Strangers with Candy. 
Additional details on Maniac, like a set release date and a full cast list, are still to come. As we wait to learn more about the upcoming series, take a look at the hidden gems on Netflix you need to watch.