The Best Amazon Prime Original Shows Of 2021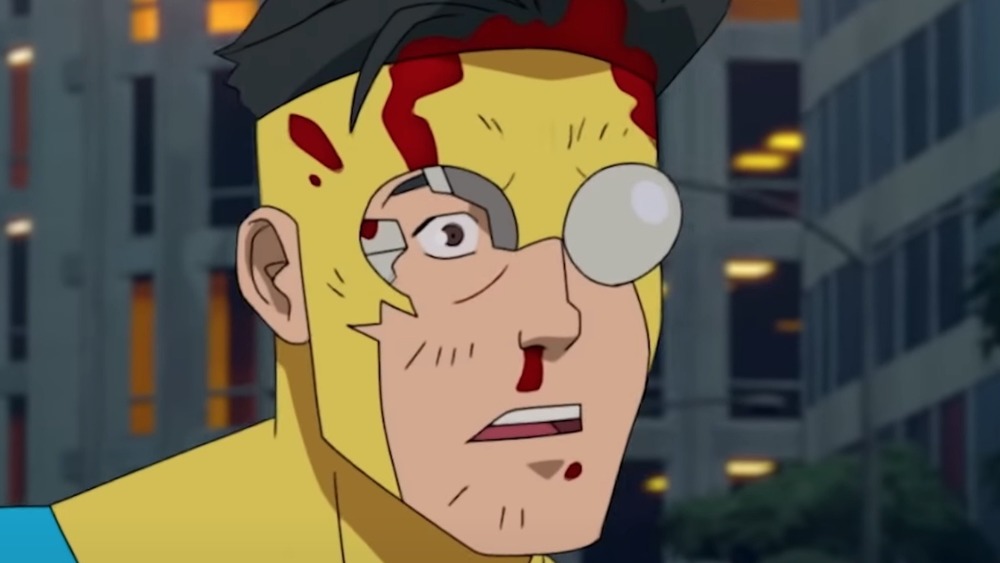 Amazon Studios
While Amazon Prime Video's best movies of 2021 have been busy headlining social media and the awards circuit, the streamer's newest series have flown — undeservedly — under the radar. Well, considering the countless new TV shows that premiere each month, it's no easy task keeping up with it all. Never fear, though, we've collected the best of Amazon's newest original series roster for easy picking.
It's already a promising year for Amazon Prime Video with the release of the fifth season of the sci-fi series The Expanse and an upcoming third season of the irreverent superhero show The Boys, but streaming sites thrive on fresh series, so here's what's new: Amazon Studios is covering a range of genres, including a thrilling mystery, an inspirational sports documentary, and a surprisingly bloody animated superhero cartoon.
It may still be another few months — or weeks — until stepping foot in a theater is a safe option for everyone, so now's the best time to binge a few series before re-entering the world. Here's the best Amazon Prime original series of 2021.
Tell Me Your Secrets tells a thrilling tale of a serial killer's ex-girlfriend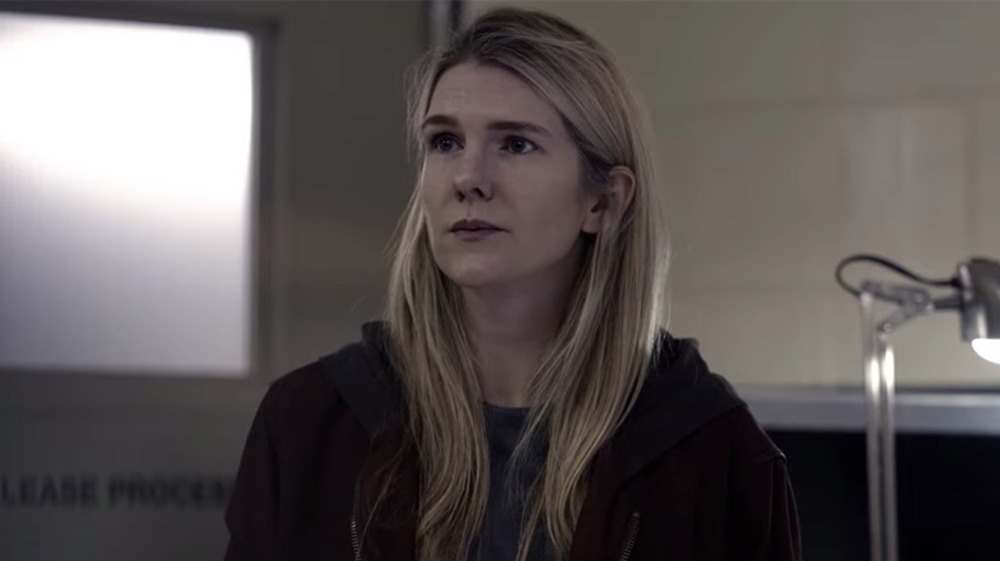 Amazon Studios
In Tell Me Your Secrets, American Horror Story's Lily Rabe plays Emma Hall — not her real name, but rather the one she got after she entered witness protection. She's the ex-girlfriend of a serial killer and spent time in jail as an accessory to his crimes, though she can't seem to remember what happened with the murders. Now, she's trying to start over in small town Louisiana and remember her past with the help of her psychiatrist. Unfortunately for her, Mary Barlow (Amy Brenneman), the mother of a missing girl, is convinced her daughter is still alive, and thinks Emma knows what happened to her. Mary hires the supposedly reformed rapist John Tyler (Hamish Linklater), who's trying to make something better of himself, to find Emma. Things only get darker and more chaotic from there, but we wouldn't want to spoil anything.
It's definitely a show to binge, as the  ten episodes of twisty mystery and cliffhangers will keep you hooked. Tell Me Your Secrets may be over-the-top, a little silly, and unloved by critics, but audiences are eating it up regardless: The series holds a 92% audience score on Rotten Tomatoes. It may be a bit confusing at times, but Rabe's acting is wonderful — seriously, reviewers can't stop talking about her — while Linklater succeeds at being terrifyingly creepy. 
Need a reason to stay home all weekend? Tell Me Your Secrets is waiting.
Making their Mark charts the journey of Australian football through the pandemic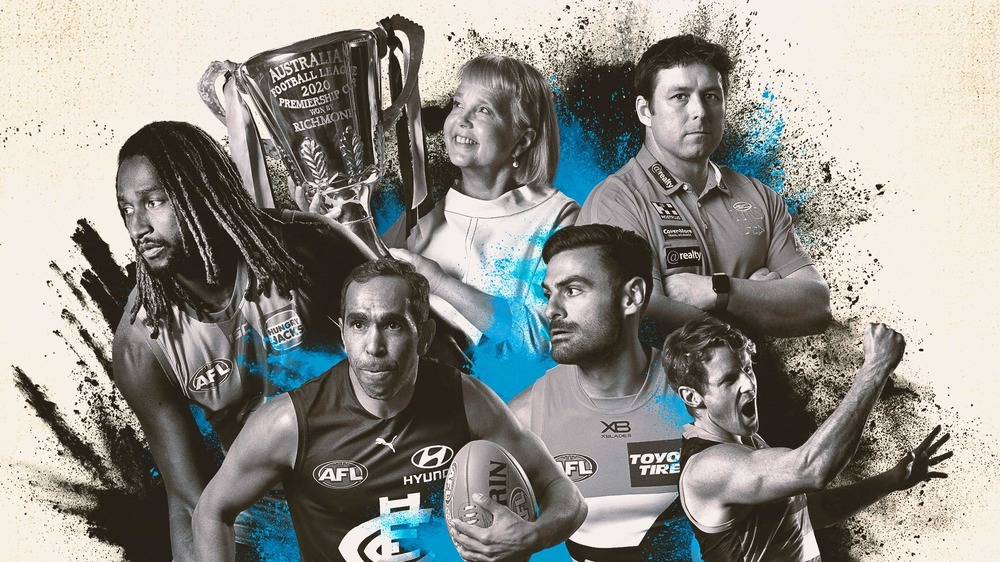 Amazon Studios
The documentary series — doco, if you're Australian — Making their Mark didn't set out to be about the Australian Football League's (AFL) efforts to keep the sport going during a pandemic. It already had a fair share of drama and action to chronicle between a young team trying to prove themselves and a forever-second-best team aiming for the top, but the 2020 season turned into a tale about coping with the COVID-19 pandemic on top of everything else.
In its seven episodes, Making their Mark takes an intimate look at the AFL. They play Australian rules football — a.k.a. footy — which is neither soccer nor American football, but a sport all its own that has similarities to both, with a little rugby thrown in. Anyone watching this series would probably benefit from being familiar with the AFL already, but the series is more about the hardships, families, and love of the players than the rules.
Making their Mark charts the journeys of a few members of the teams: Stephen Coniglio is the young player who suddenly finds himself as team captain; Rory Sloane is a fine leader, but has been dealing with the loss of his stillborn son; Eddie Betts faces racism, while struggling to be away from his family. It'll certainly bring up some fresh memories of the beginning of the pandemic, but Making their Mark shows a side of the AFL that fans rarely get to see, while still offering an emotional journey for those unfamiliar with the sport.
Invincible is a fun, bloody, animated superhero series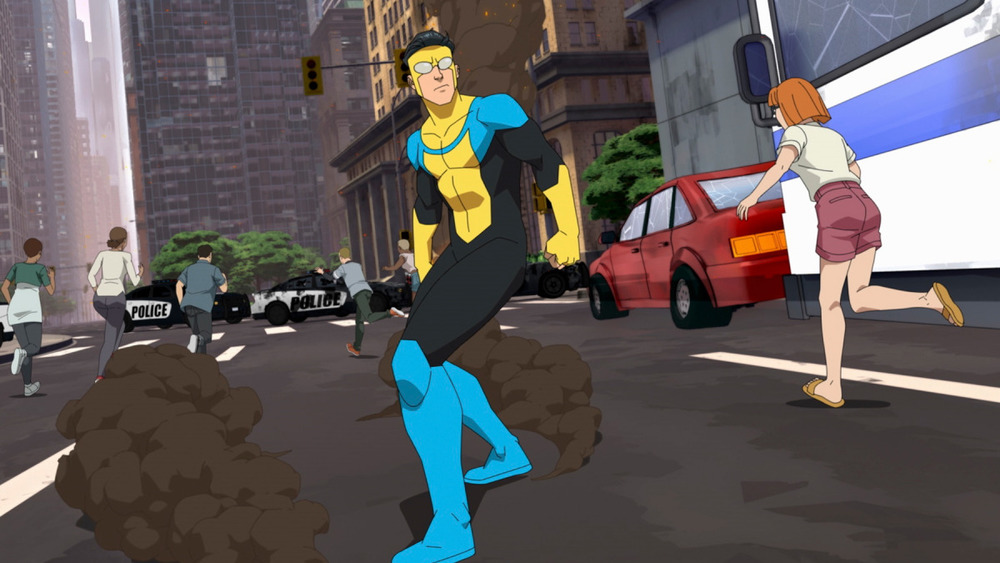 Amazon Studios
The newest addition to Amazon Prime's roster is the animated series Invincible, which takes dark superheroes à la The Boys and contrasts them with a cheery, colorful art style that's got enough blood and gore to earn it a TV-MA rating. But between the plot twists and subverted superhero tropes, Invincible has a cheeky sense of humor that keeps it massively entertaining.
The Oscar nominated Steven Yeun (Minari, The Walking Dead) stars as high schooler Mark Grayson, son of the Superman-like Nolan a.k.a Omni-Man (J.K. Simmons) and the human Debbie (Grey's Anatomy's Sandra Oh). The series is part family drama, part superhero action flick that begins when Mark's superpowers finally manifest. Character is central to the story here, and Mark is the unique point of view as he deals with his own strange coming-of-age: He's entering the superhero community, learning how to control his powers, and living his normal teenage life. But there are plenty of other fun characters, too, including a Justice League-like supergroup called the Guardians of the Globe.
Invincible is a close adaptation of Robert Kirkman's comic of the same name — he's writing and producing the Amazon Prime series — which has higher stakes than most superhero comics. People stay dead; the world changes drastically, and it matters. Things are generally permanent in a way that's both surprising and refreshing. As of writing this, the first three hour-long episodes of Invincible are available on Amazon Prime, with the rest of the eight episode season releasing weekly. It's sure to be a wild, but emotionally grounded ride.