The Best Amazon Prime Original Shows Of 2021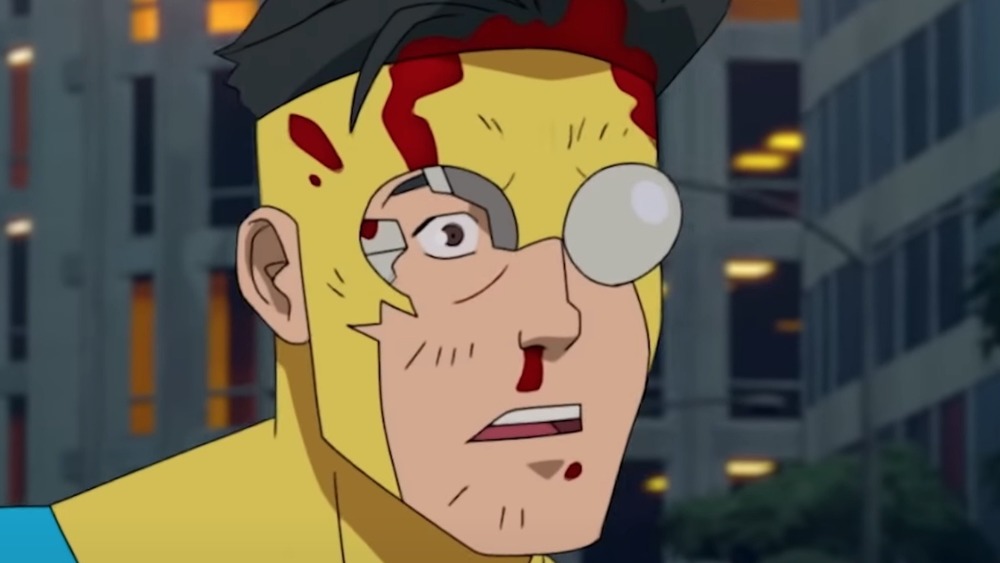 Amazon Studios
While Amazon Prime Video's best movies of 2021 have been busy headlining social media and the awards circuit, the streamer's series have often flown — undeservedly — under the radar. Well, considering the countless new TV shows that premiere on streaming services each month, it's no easy task keeping up with them all. Never fear, though, we've collected the best of Amazon's newest original series roster for easy picking.
While Prime Video has found some success in the sci-fi series "The Expanse" and the irreverent superhero show "The Boys," streaming sites thrive on fresh series. The latest from Amazon Studios covers a range of genres, including a thrilling mystery, an inspirational sports documentary, and a surprisingly bloody animated superhero cartoon.
There's no better time than now to discover your next binge-worthy series. With that in mind, here's the best Amazon Prime original shows of 2021.
Tell Me Your Secrets tells a thrilling tale of a serial killer's ex-girlfriend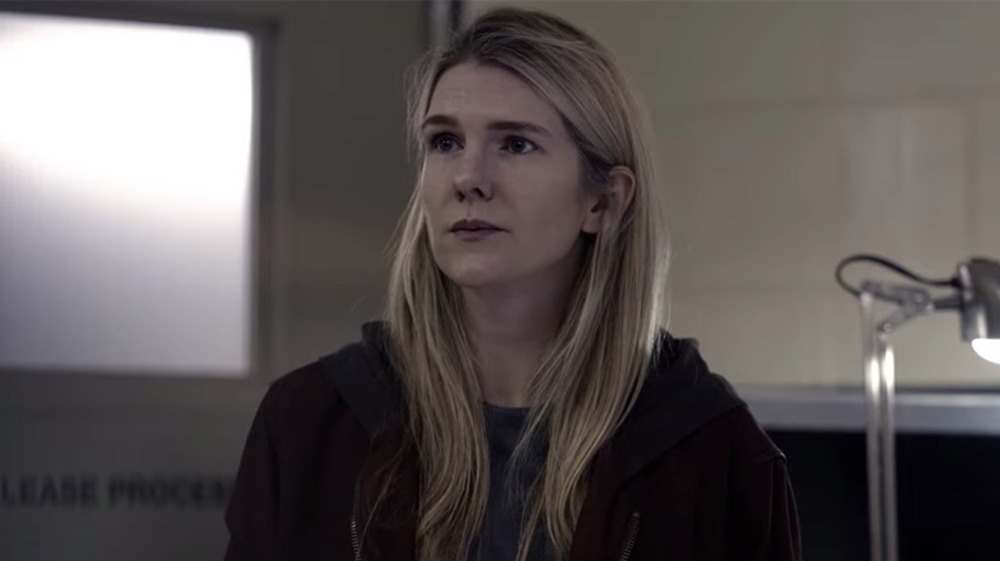 Amazon Studios
In "Tell Me Your Secrets," Lily Rabe from "American Horror Story" plays Emma Hall — not the character's real name, but rather the one she got after she entered witness protection. She's the ex-girlfriend of a serial killer and spent time in jail as an accessory to his crimes, though she can't seem to remember what happened with the murders. Now, she's trying to start over in small town Louisiana and remember her past with the help of her psychiatrist. Unfortunately for her, Mary Barlow (Amy Brenneman), the mother of a missing girl, is convinced her daughter is still alive, and thinks Emma knows what happened to her. Mary hires the supposedly reformed rapist John Tyler (Hamish Linklater), who's trying to make something better of himself, to find Emma. Things only get darker and more chaotic from there, but we wouldn't want to spoil anything.
It's definitely a show to binge, as the  ten episodes of twisty mystery and cliffhangers will keep you hooked. "Tell Me Your Secrets" may be over-the-top, a little silly, and unloved by critics, but audiences are eating it up regardless: The series holds a 92% audience score on Rotten Tomatoes. It may be a bit confusing at times, but Rabe's acting is wonderful — seriously, reviewers can't stop talking about her — while Linklater succeeds at being terrifyingly creepy. 
Need a reason to stay home all weekend? "Tell Me Your Secrets" is waiting.
Making their Mark charts the journey of Australian football through the pandemic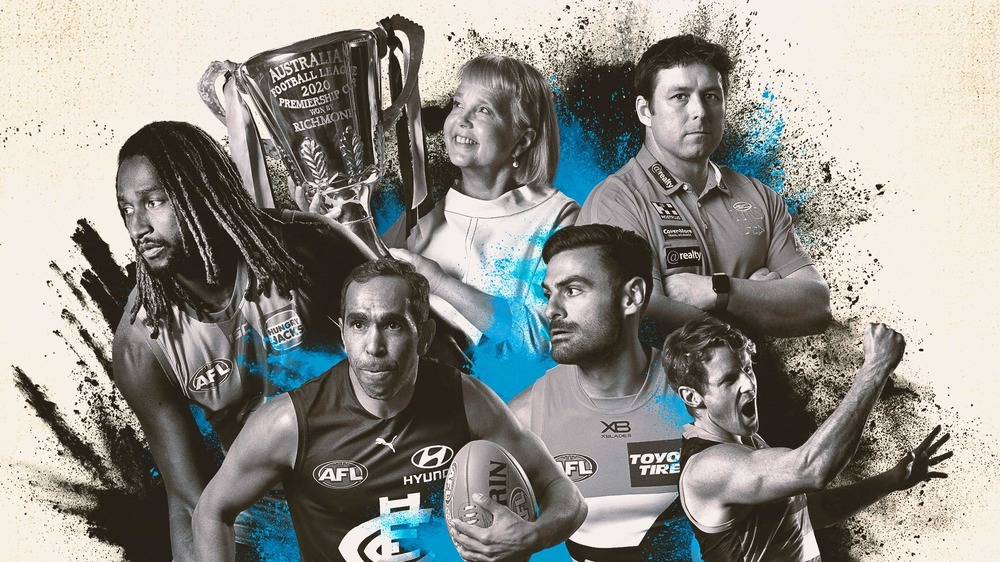 Amazon Studios
The documentary series — doco, if you're Australian — "Making their Mark" didn't set out to be about the Australian Football League's (AFL) efforts to keep the sport going during a pandemic. It already had a fair share of drama and action to chronicle between a young team trying to prove themselves and a forever-second-best team aiming for the top, but the 2020 season turned into a tale about coping with the COVID-19 pandemic on top of everything else.
In its seven episodes, "Making their Mark" takes an intimate look at the AFL. They play Australian rules football — a.k.a. footy — which is neither soccer nor American football, but a sport all its own that has similarities to both, with a little rugby thrown in. Anyone watching this series would probably benefit from being familiar with the AFL already, but the series is more about the hardships, families, and love of the players than the rules.
"Making their Mark" charts the journeys of a few members of the teams: Stephen Coniglio is the young player who suddenly finds himself as team captain; Rory Sloane is a fine leader, but has been dealing with the loss of his stillborn son; Eddie Betts faces racism, while struggling to be away from his family. It'll certainly bring up some fresh memories of the beginning of the pandemic, but "Making their Mark" shows a side of the AFL that fans rarely get to see, while still offering an emotional journey for those unfamiliar with the sport.
Invincible is a fun, bloody, animated superhero series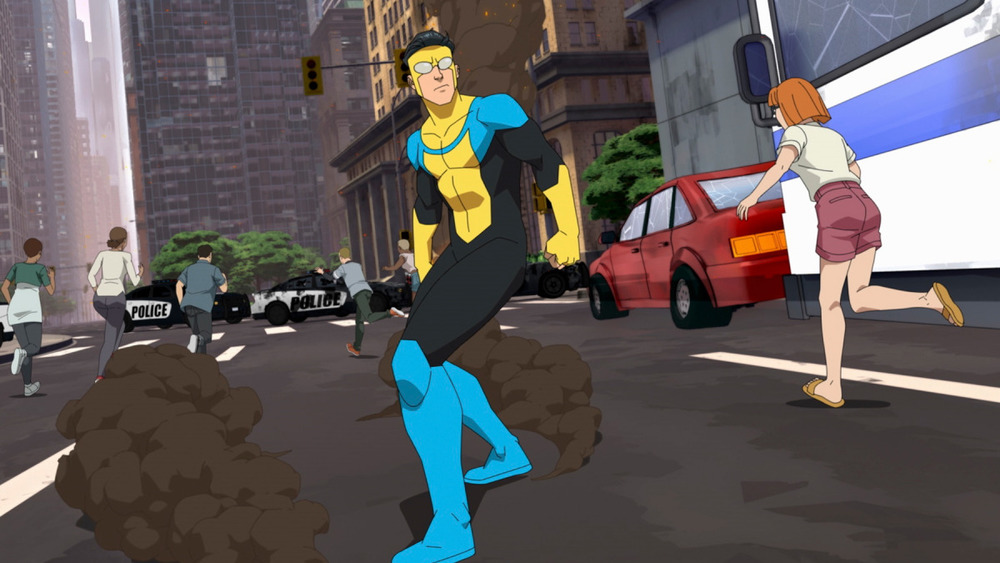 Amazon Studios
The animated series "Invincible" takes dark superheroes (à la "The Boys") and contrasts them with a cheery, colorful art style that's got enough blood and gore to earn it a TV-MA rating. But between the plot twists and subverted superhero tropes, "Invincible" has a cheeky sense of humor that keeps it entertaining.
The Oscar nominated Steven Yeun ("Minari," "The Walking Dead") stars as high schooler Mark Grayson, son of the Superman-like Nolan a.k.a Omni-Man (J.K. Simmons) and the human Debbie (Sandra Oh). The series is part family drama, part superhero action flick that begins when Mark's superpowers finally manifest. Character is central to the story here, and Mark is the unique point of view as he deals with his own strange coming-of-age: He's entering the superhero community, learning how to control his powers, and living his normal teenage life. But there are plenty of other fun characters, too, including a Justice League-like supergroup called the Guardians of the Globe.
"Invincible" is a close adaptation of Robert Kirkman's comic of the same name — he's writing and producing the Amazon Prime series — which has higher stakes than most superhero comics. People stay dead; the world changes drastically, and it matters. Things are generally permanent in a way that's both surprising and refreshing. It's a wild, emotionally-grounded ride.
The Underground Railroad is a fascinating and tense historical saga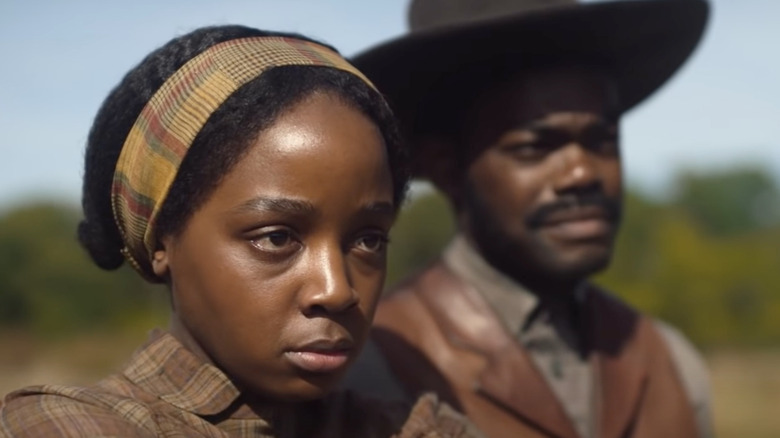 Prime Video
In "The Underground Railroad," two concepts from history are made real, visceral, and human — slavery in the pre-Civil War American South, in all its unrelenting brutality and cruelty, and the "Underground Railroad," a network of safe houses and secret paths that brought enslaved Black people out of the South and into the free North. 
A 10-part story from Barry Jenkins (director of the Oscar-winning "Moonlight") and based on Colson Whitehead's Pulitzer Prize-winning historical novel, "The Underground Railroad" presents its titular path to freedom as it quietly, daringly helps enslaved people escape, taking the same deadly risks and encountering the same dangers and relentless pursuers that real-life 19th century "riders" would have faced. The characters could very well be real people, but are fictional, with most of the action revolving around Cora, trying to make her way from George to the North alongside fellow escapee and passenger Caesar.
"The Underground Railroad" is "momentous, rhapsodic filmmaking that pushes television to places it has never been before," writes Benji Wilson of The Daily Telegraph, while Eric Deggans of NPR called it "an emotional journey that touched every nerve of what it feels like to be a person of color striving to matter in America."
The Wheel of Time is a fantasy all-timer in the making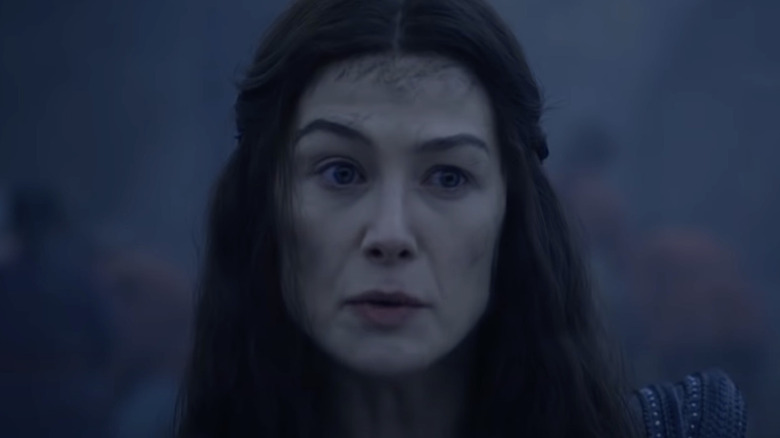 Prime Video
There are but a few pillars of classic fantasy literature sagas — "The Chronicles of Narnia," "The Lord of the Rings," "A Song of Ice and Fire," and "The Wheel of Time." Until recently, only Richard Jordan's 14-book "The Wheel of Time" series had never received a lavish screen adaptation. Prime Video ponied up a lot of money to bring it to life, and every cent shows up on the screen in its lavish, epic, deeply engrossing first season.
"The Wheel of Time" on TV is just as heady, complex, and foreboding as Jordan's novels. At its center is Moiraine Damodred, part of a mysterious secret society of women with the powerful ability to control the "One Power." Moiraine embarks on a quest to find a chosen young person that is really "The Dragon Reborn," a prophet whose foreseen arrival will help the forces of good defeat the ancient, arriving evil called "The Dark One."
Beau North of The Spool says "there's a lot to dig here: romance, sword fights, monsters, magic," and Michael T. Stack of TV Fanatic found it "a beautiful fantasy show" that defies comparison to other genre shows "because it's already its own entity."
Harlem is a breezy, funny show about a friend group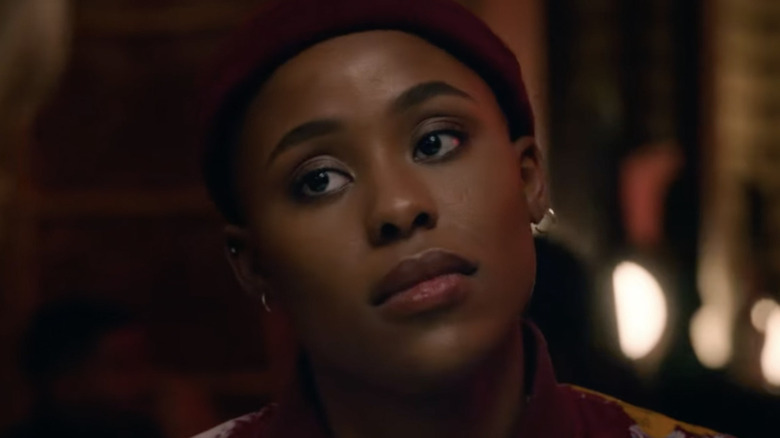 Prime Video
Every few years, a small-screen outlet will come out with an effervescent and delightful comedy about a small, tight-knit group of charming, good-looking young adults as they unsteadily forge ahead with big life decisions in the big city, relying on one another as a de facto, ad hoc, chosen-family unit. Joining the ranks of "Friends," "How I Met Your Mother," "Girls," "New Girl," and "Sex and the City" comes Prime Video's "Harlem." Created by Tracy Oliver, a frequent collaborator of "Insecure" star and writer Issa Rae, "Harlem" finds four very different friends who met at New York University more than a decade prior — Tye, Camille, Quinn, and Angie — now in their thirties and reaching new levels in their careers and relationships while struggling with relatable hang-ups and obstacles.
"When together, the core four 'Harlem' friends have a rapport that makes them easy to hang out with for the few hours the show takes to watch," writes Caroline Framke of Variety, while Adrian Horton of The Guardian says the show is "an easy, sometimes fun, and occasionally intriguing watch that treads the still undervalued ground of single women in their 30s."
Fairfax mocks hypebeast life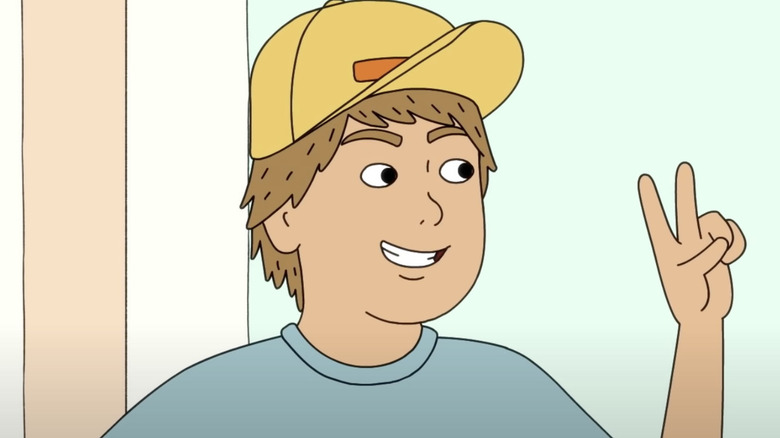 Prime Video
It seems fitting that a hyper-contemporary show about the fast-paced, image-conscious, brand-obsessed culture perpetuated by teenagers and young people plays out as a delicate balance of real world interactions and online life. And that it would arrive via Amazon, a company that ships millions of packages of consumer goods daily, while also delivering streaming TV shows.
About middle schoolers but geared towards adults, "Fairfax" is about four young friends desperately trying to earn some money, respect, and internet clout as they navigate hypebeast and sneakerhead culture, centered on Fairfax Avenue in Los Angeles. The show celebrates, satirizes, and questions the way things are for kids today as the Dale, Derica, Benny, and Truman strive to get the best shoes to look the coolest on their Instagram accounts while growing up in a seemingly superficial, image-obsessed middle school, where the administration does things like hold pep rallies to commemorate social media verification.
"'Fairfax' is "whip-smart, hilarious, and surprisingly warm," according to Matt Fowler of IGN, and "beneath the bite and social satire is a wicked batch of wisdom."
LuLaRich is a documentary about bad business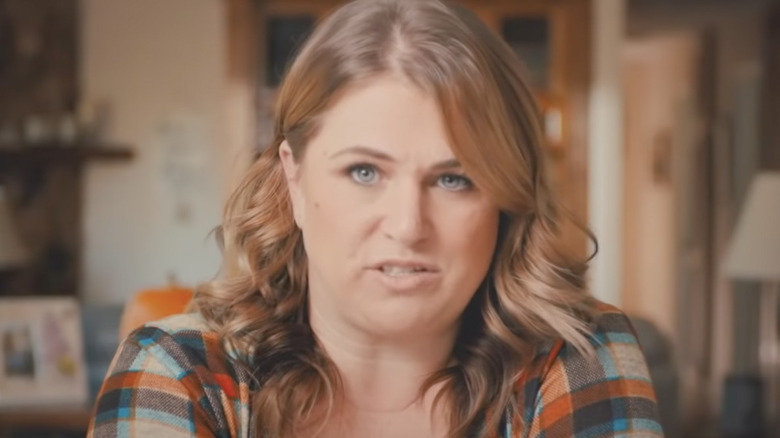 Prime Video
Countless lives (and bank accounts) have been shattered by pyramid schemes. People looking to make a lot of money by working for themselves sign up to sell directly to consumers, only to realize that the real money comes from getting other people to sign up for the program, and that the only people who benefit are those at the top, pulling the strings of a massive scam.
These kinds of businesses have proliferated via social media, including LuLaRoe, a manufacturer of leggings that convinced thousands of Americans to spend a lot of money to buy stock and sign up underlings to sell them. In the end, the merchandise was shoddy, few people made any money, and documentary filmmakers Jenner Furst and Julia Willoughby Nason made a Prime Video documentary miniseries about the heartbreak and financial devastation of it all. The most memorable moments come from interviews with LuLaRoe founders, who seem largely unrepentant (if they're not denying many of their well-documented misdeeds, that is).
"An almost surreal tale of capitalism gone mad on one hand and a moral lesson in greed and hubris on the other," 'LuLaRich' is a wild ride," said Alexandra Heller-Nicholas of ABC Radio.
Solos is a sci-fi anthology about being human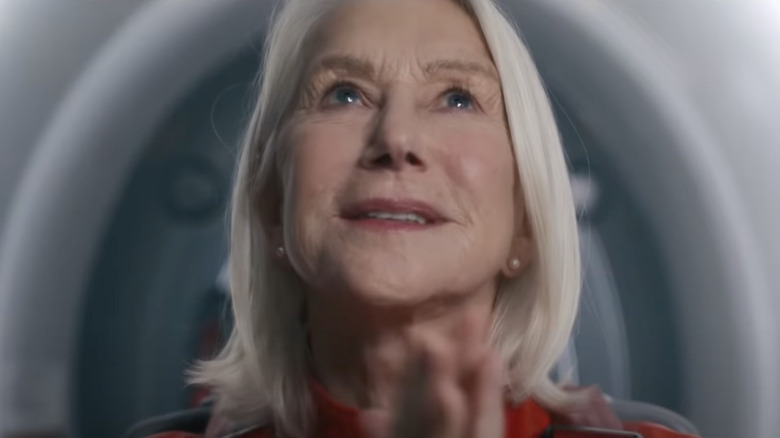 Prime Video
In recent years, TV creators have rediscovered the anthology — standalone, mini-movies connected not by plot or characters but by a theme, approach, or genre. Joining the likes of compelling anthologies past and present like "The Twilight Zone" and "Black Mirror" comes "Solos," a collection of sci-fi stories that explore the very idea of what it means to be a human being, particularly in the wake of how encroaching, invasive technology and social problems can threaten one's sense of self and empathy. 
Most every episode of the future-set "Solos" is also, as the title would suggest, a one-person story, meaning each installment delivers a fascinating acting performance by just a single big-name actor. For example, Dan Stevens and Morgan Freeman both headline episodes about high-tech memory theft, Anne Hathaway portrays an anxious time traveler, and Helen Mirren plays a lonely senior citizen who heads out on a mysterious space mission.
"The most flinty, raw episodes are less about future-technology and more about human rage," said John Doyle of The Globe and Mail, while Richard Roeper of the Chicago Sun-Times found elements of "Solos" to be "simultaneously brutal and beautiful."
Panic is a creepy thriller about a dangerous game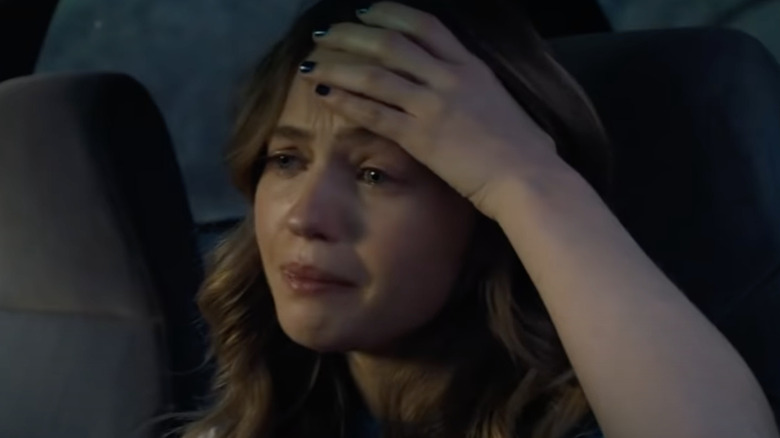 Prime Video
Plenty of young adult novels (and the films and TV shows based on them) involve teenagers competing in high-risk, high-stakes games of death. That's the premise of the Prime Video series "Panic," except that it chillingly takes place in a contemporary setting as opposed to some far-off, futuristic dystopia. 
In the tiny, all-American Texas town of Carp, there's a secret tradition among graduating high school seniors that in their first summer as adults, they all compete in a series of deadly challenges to win a huge cash prize that will enable someone to leave their sleepy hometown — but will kill many of the competitors. Based on Lauren Oliver's bestselling YA novel of the same name, "Panic" unfolds over 10 episodes, allowing for a slow build of plot and a deeply unsettling sense of dread, pervasive among its multiple teen-centric subplots. "Panic" is a lurid, pulpy drama in the tradition of influential predecessors like "Battle Royale," "Nerve," "Squid Game," "The Purge," and Shirley Jackson's short story "The Lottery."
"[It] finds its real stride in building out complex characters," says Jon Negroni of The Spool, "and it's a show that understands how everyone in real life sees themselves as the protagonist of their own story."