The Police Comedy Hidden Gem Series You Can Catch On HBO Max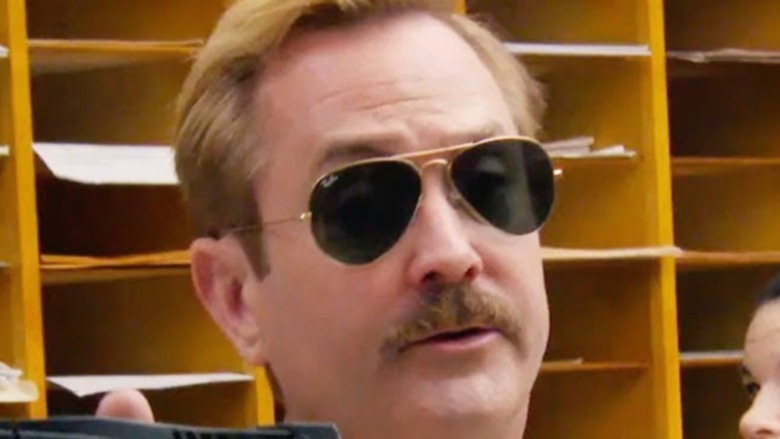 Comedy Central
The 2000s were a great time to have Comedy Central preset on your remote control. The network had a string of hits when it came to original programming, including Chappelle's Show, Crank Yankers, and South Park. However, few Comedy Central shows have managed to amass a cult following as much as Reno 911! — a hidden gem that's still as funny today as it was 20 years ago.
The show takes some cues from the long-running reality series, COPS, by taking on a real-world aesthetic where a camera crew follows police officers in Reno, Nevada, around as they go from one stop to the next, often running into colorful characters who inhabit the town. The show managed to accomplish what every sitcom hopes to do, namely six seasons and a movie, with the theatrical release of Reno 911!: Miami before it abruptly ended in 2009. It received a brief revival thanks to Quibi in 2020, but after that streaming service shut down, the Reno police force once again found themselves in uncharted territory.
Fortunately, you can relive the glory days of the TV series with some immensely funny actors by checking out the first six seasons on HBO Max. Now you can watch Dangle (Thomas Lennon) pass out in a tanning bed as many times as you want.
Classic Reno 911! still keeps the laughs coming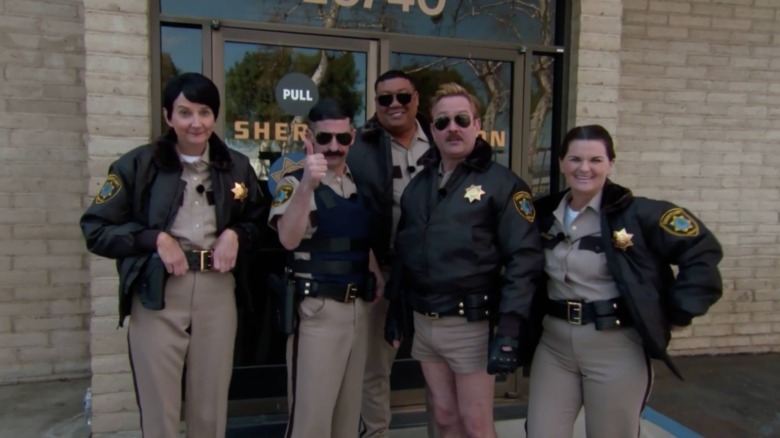 Comedy Central
No matter how hard networks try, Reno 911! just can't seem to stay dead. After its brief revival on Quibi, the show entered production for an eighth season, which appears like it will now premiere on The Roku Channel. You may need several different subscriptions in order to have the entirety of the show at your disposal, but if you're only interested in the initial episodes, then you just need to head over to HBO Max where the first six seasons are available (no Reno 911!: Miami though, unfortunately). 
You'll recognize plenty of hilarious actors donning the Reno Sheriff's Department uniforms, such as Thomas Lennon, Cedric Yarbrough, Wendi McLendon-Covey, Carlos Alazraqui, Niecy Nash, Kerri Kenney-Silver, and Mary Birdsong. That's not even including all the famous faces who have made guest appearances over the years like Patton Oswalt and Ron Perlman. The series remained a critical darling during its initial run with Mark Oakley of Den of Geek writing, "When it hits its high marks it does raise belly laughs, providing that you allow yourself to be sucked in to this over-the-top world of freaks and larger-than-life characters."
With dozens of episodes available, Reno 911! makes for the perfect binge-watch when you want to laugh yourself silly. After all, nothing puts a smile on people's faces faster than seeing Garcia (Alazraqui) continually miss a target. It's a perfect pick-me-up series, and it may just convince you to get a subscription to The Roku Channel just to see what happens next.