Why The Original Predator Writers Are Suing Disney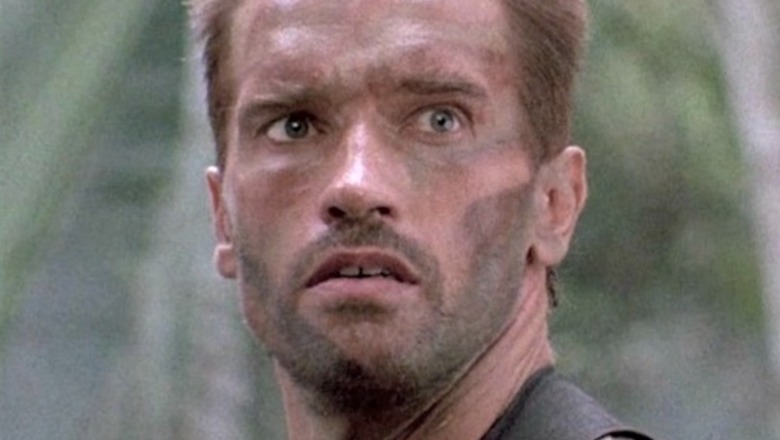 20th Century Studios
Over 30 years after the iconic sci-fi action classic Predator hit the big screens, the film's original writers are arming themselves for a potentially explosive legal battle with the major Hollywood studio that backed it. As reported by The Hollywood Reporter, Jim and John Thomas, the screenwriting siblings who wrote the script for the first blockbuster film in the franchise, have indeed filed suit against Disney's 20th Century Studios (formerly 20th Century Fox) in hopes of regaining sole copyright ownership of their original creation.
Predator made its way to theaters in the summer of 1987. It had John McTiernan (Die Hard) in the director's chair, and Arnold Schwarzeneggar in the lead as a special forces commando whose unit runs into a deadly alien foe on a rescue mission in the jungles of South America. Boasting a savvy blend of sci-fi, horror, and bombastic '80s action — and a handful of instantly quotable one-liners to boot – Predator went on to become one of the smash hits of the year. It also launched an unexpected franchise that's proven very hit or miss in terms of quality ever since. 
As for the Thomas Brothers' lawsuit, it's hardly come as a stealthy, Predator-like sneak attack. The duo reportedly first filed back in 2016, looking to utilize a copyright loophole that allows authors to terminate ownership transfers after a period of 35 years. As noted in the THR article, studio bosses apparently never objected to the Thomas' original filing — at least not until now. With a deadline rapidly approaching, Disney bosses have finally lawyered up, and appear to be digging in for what may become a nasty legal battle over a lucrative Hollywood property.
Predator has become a hot franchise property over the years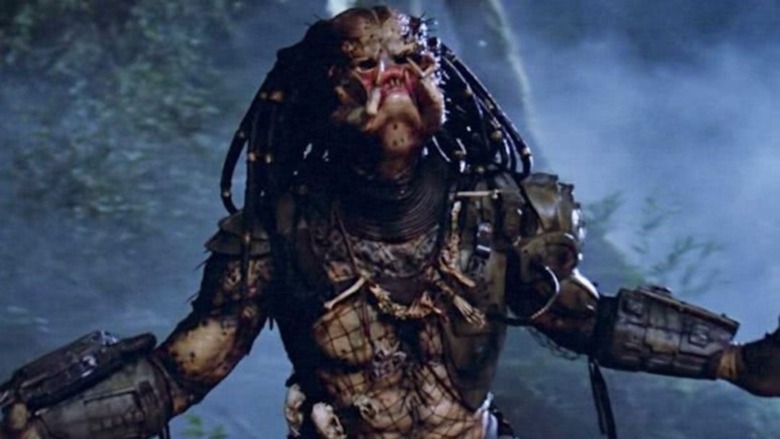 20th Century Studios
There are obvious financial benefits for Jim and John Thomas in being the sole owners of Predator, which is arguably their most iconic creation. Wrenching the copyright away from Disney would give them full creative control over that creation moving forward. In turn, that means the Thomas' would likely be able to shop the franchise to other studios willing to pay big for a potential tentpole property. They might even be able to work a new deal with Disney, which is clearly not ready to let the franchise go.
It's easy to understand why Disney would want to hang onto the property, too, as the ensuing Predator films (including those questionable Alien vs. Predator flicks) have generally fared well at the box office despite a decline in overall quality. That includes Shane Black's (Iron Man 3) most recent addition to the franchise, 2018's The Predator, which managed to net a respectable $160 million even after taking a critical drubbing. Given the overall decline in quality, however, Jim and John Thomas might be hot to reclaim their creation solely for the purposes of righting the creative ship.
As it stands, Disney bosses have even more reason to contest the Thomas brothers' copyright maneuvering as it is currently deep in development on a fresh entry to the franchise. That new Predator film will see Dan Trachtenberg (10 Cloverfield Lane) taking control of the action and potentially taking a bold new approach to the series' growing mythos. Needless to say, Disney bosses will certainly seek to protect their investment on the new film by any means necessary.