Superman Plays A 'Big Part' In Justice League Movie, Snyder Says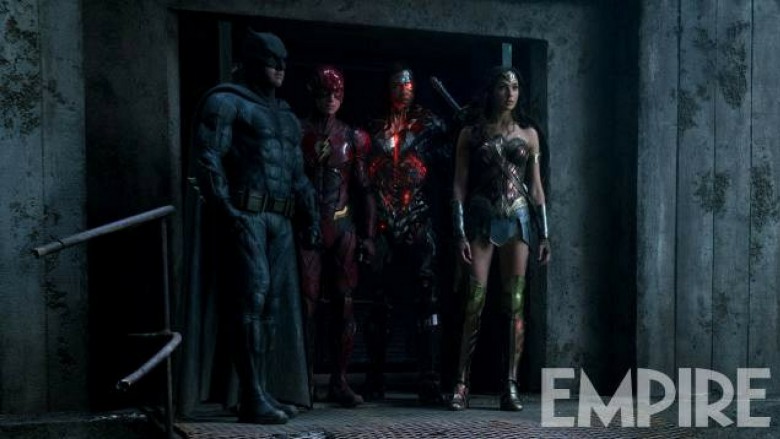 Henry Cavill's Superman may not be featured in the most recently released Justice League image, but director Zack Snyder says that the character is going to be key to the upcoming film.
"Superman does play a big part in this movie," Snyder told Empire Magazine, who also first published the exclusive photo. "His presence, and lack of presence, are big story points."
While Superman appears to have died at the end of Batman v. Superman: Dawn of Justice, Cavill is confirmed to return in Justice League, something which the actor teased by sharing a photo of the character's black suit on his Instagram page a few months ago. The suit was worn by the hero in the '90s comic book The Death and Return of Superman, which featured the character getting resurrected after being killed by Doomsday. Whether the movies will follow the same storyline has yet to be seen, but its unlikely that Superman will be out of the DC Universe for long.
Justice League will be released on Nov. 17, 2017. Ben Affleck's Batman, Gal Gadot's Wonder Woman, Ezra Miller's The Flash, Jason Momoa's Aquaman, Jesse Eisenberg's Lex Luthor, Ray Fisher's Cyborg, Jeremy Irons' Alfred Pennyworth, Diane Lane's Martha Kent, Connie Nielsen's Queen Hippolyta, Amy Adams' Lois Lane, Amber Heard's Mera, Kiersey Clemons' Iris West and J.K. Simmons' Commissioner Gordon are all set to appear.
While we wait, check out everything we know about the film so far, plus look at what the cast looked like as kids.