Why Chelsea From Dad Stop Embarrassing Me! Looks So Familiar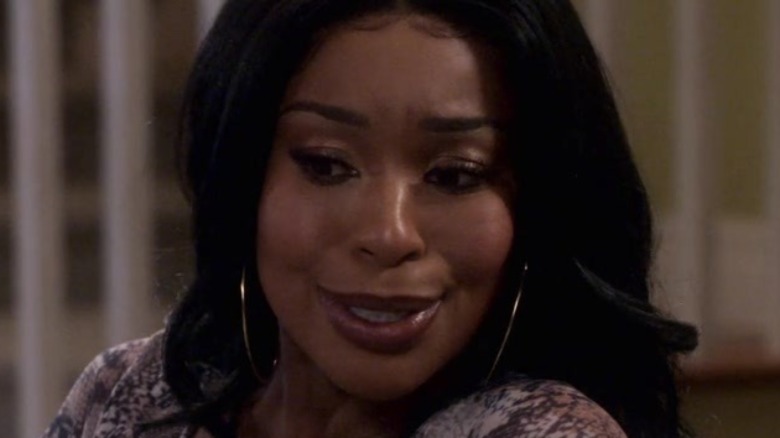 Netflix
One of Netflix's newest sitcoms is making its way to the top of the trending list, thanks to its talented cast and abundance of charm. Dad Stop Embarrassing Me! centers on a single father named Brian Dixon (Jamie Foxx) who runs a cosmetics company. When his teenage daughter Sasha (Kyla-Drew) suddenly moves in with him, his world is turned upside down, as he learns to incorporate fatherhood into his busy life. Aside from the talent of sitcom veteran Foxx, the cast also includes Jonathan Kite (2 Broke Girls), David Alan Grier (In Living Color), and Valente Rodriguez (George Lopez).
Another cast member who you may recognize is the actress who portrays Sasha's aunt, Chelsea Dixon. She's played by none other than the incomparable Porscha Coleman — a triple-threat entertainer who has been in the business for over two decades. Here are some of the other projects you may have seen her in.
Porscha Coleman was in a Disney Channel Original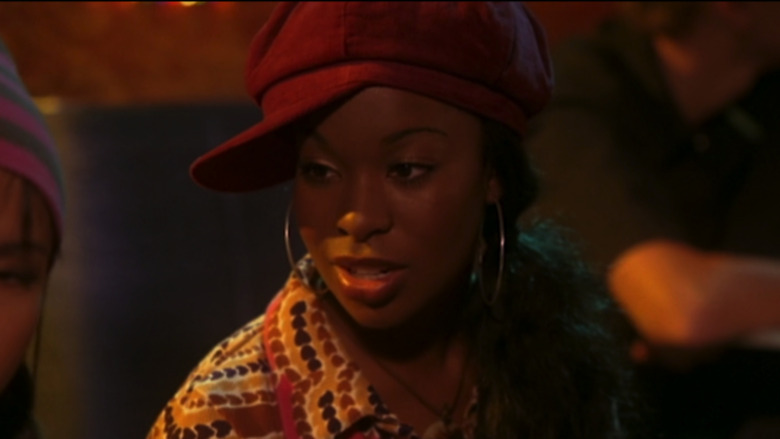 Disney Channel
From the late '90s through the mid 2000s, Disney Channel was known for its original movies. From classics like The Cheetah Girls and Zenon: Girl of the 21st Century to lesser-known titles like Under Wraps, there are literally dozens of gems to discover in Disney's film catalog. One of the lesser-known Disney Channel Original Movies is the 2004 sci-fi dramedy Pixel Perfect, starring Ricky Ullman (from Phil of the Future). It centers around a teenager named Roscoe (Ullman) who creates a holographic pop singer named Loretta Modern (Spencer Redford) to help his friend Samantha's (Leah Pipes) band become more successful.
In the coming-of-age flick, Coleman plays one of Samantha's bandmates named Rachel. She's portrayed as a bohemian bass player who loves music. Though in real life Coleman doesn't quite have the same style as Rachel, their shared love of music and performance is definitely accurate — Coleman is a successful singer, with several singles and features to her name. She's also appeared in music videos like Gym Class Heroes' Cupid's Chokehold and T.I.'s Got Your Back.
Porscha Coleman was a dancer on Silicon Valley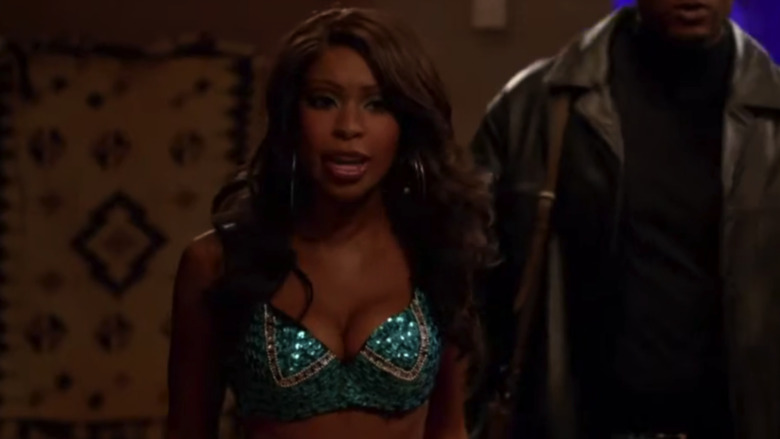 HBO
Returning once again to her musical roots, Coleman portrayed a dancer in an episode of HBO's Silicon Valley. In season 1, she plays a stripper named Mochachino, who Erlich Bachman (T.J. Miller) hires to perform for the rest of the guys. Unfortunately for her, the awkward coders don't quite know how to react to a scantily clad woman, and they all make excuses to leave the room. She eventually gives Nelson "Big Head" Bighetti (Josh Brener) a private show, and Richard Hendricks (Thomas Middleditch) is stuck footing the bill — with Erlich telling Mochachino to give herself an extra $100 as a tip.
Later in the episode, Big Head goes missing. Richard ends up finding him at Mochachino's house, casually playing video games with her kids. Coleman's short stint on the show was memorable thanks to her and Big Head's random friendship, not to mention Coleman's great comedic timing, which elevates an otherwise bit role.
Porscha Coleman did a stint on Good Girls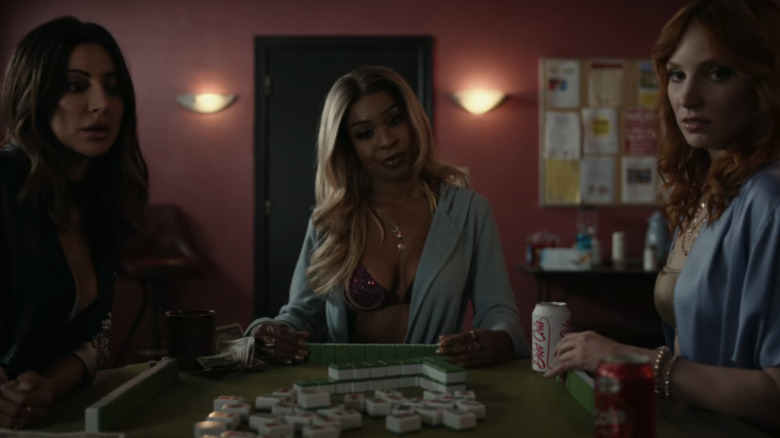 NBC
One of Coleman's more recent roles was on NBC's crime dramedy Good Girls featuring Christina Hendricks (Mad Men), Retta (Parks and Recreation), and Mae Whitman (Parenthood). The show is about three suburban women who land themselves in trouble after robbing a local grocery store. Coleman appears in season 3 as the character Mindy, part of a close-knit group of friends who also happen to be strippers. They work with Ruby Hill's (Retta) cop husband Stan (Reno Wilson), adding burglary to their repertoire to help bring in more cash.
Coleman shares the screen with Noureen DeWulf, as well as the rapper Megan Thee Stallion, who plays Onyx in one episode. Though her part is small, Coleman helps to bring an added layer of drama as Stan's professional and personal lives begin to clash.
Coleman has had a long and varied career throughout the years, and we're excited to see her comedic talents shine in her regular role on Dad Stop Embarrassing Me!.