The Jamie Foxx Sitcom No One Can Stop Binging On Netflix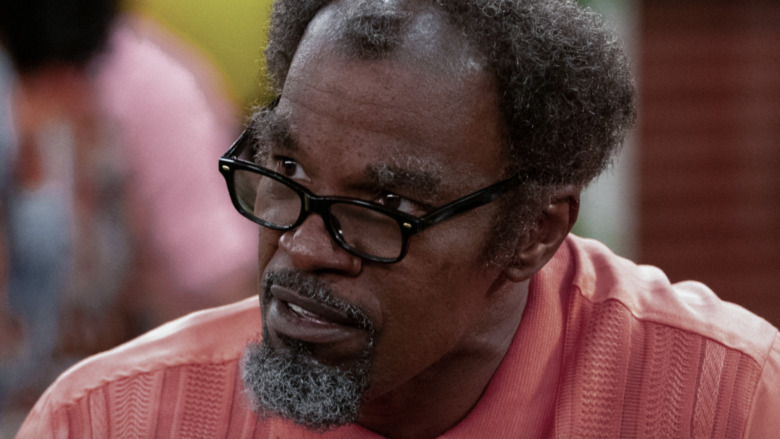 Netflix
Netflix's newest original sitcom is making waves on the streaming service — thanks, in large part, to the talent of its lead star. The series in question is one of the must-watch sitcoms of 2021, Dad Stop Embarrassing Me!. It stars Jamie Foxx, Kyla-Drew, David Alan Grier, Porscha Coleman, and Jonathan Kite, and rose to the number two spot on Netflix's Top 10 in the U.S. list. That's a fairly impressive accomplishment, considering the series made its premiere on the streamer just one day ago.
Despite its current popularity, Dad Stop Embarrassing Me! experienced a noticeably lackluster critical reception in the days leading up to its premiere; it only holds a 40% critics score on Rotten Tomatoes. However, the series' 60% audience score does indicate that it is faring better with casual viewers. While the series is by no means a revolutionary project that re-invents the sitcom format, it's not hard to see why Dad Stop Embarrassing Me! is earning the kind of widespread attention that it deserves.
Dad Stop Embarrassing Me! is Jamie Foxx's long-awaited return to sitcoms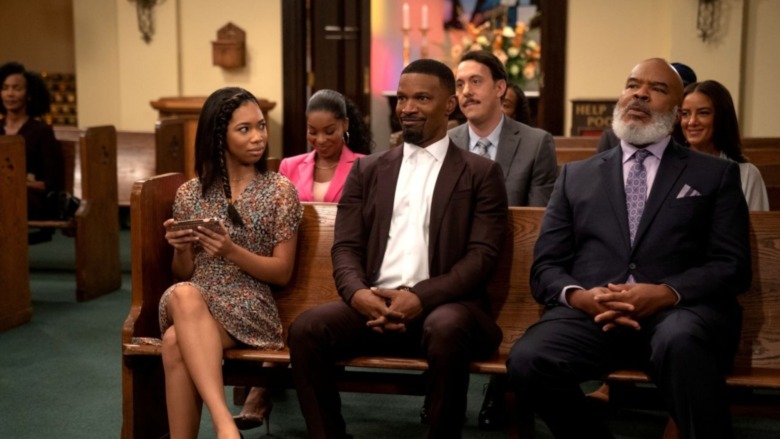 Netflix
Co-created by Jamie Foxx and The Ranch co-creator Jim Patterson, Dad Stop Embarrassing Me! follows a single father — who also happens to be a cosmetics brand owner — as he is forced to finally figure out how to parent after his independent teenaged daughter moves in with him. The series marks the first time that Foxx has starred on a sitcom since The Jamie Foxx Show came to an end back in 2001.
Foxx is one of the biggest reasons why Dad Stop Embarrassing Me! is worth checking out, with the actor bringing his usual, infectious levels of charisma to the series. He isn't the only member of the show's cast who helps elevate it above its standard sitcom trappings, though. Kyla-Drew impresses as the daughter of Foxx's Brian, while David Alan Grier emerges as the show's clear standout performer. Playing Foxx's father in the series, Grier generates many of the biggest laughs in Dad Stop Embarrassing Me!, and his scenes with Foxx and Drew are among the best that the series has to offer.
All in all, it's the cast of Dad Stop Embarrassing Me! that ultimately gives it the kind of wide appeal that explains the immediate popularity on Netflix. It certainly doesn't hurt that the series is comprised of only eight half-hour episodes, either, making it an easy binge in today's crowded TV market.