Good Girls Season 4 - What We Know So Far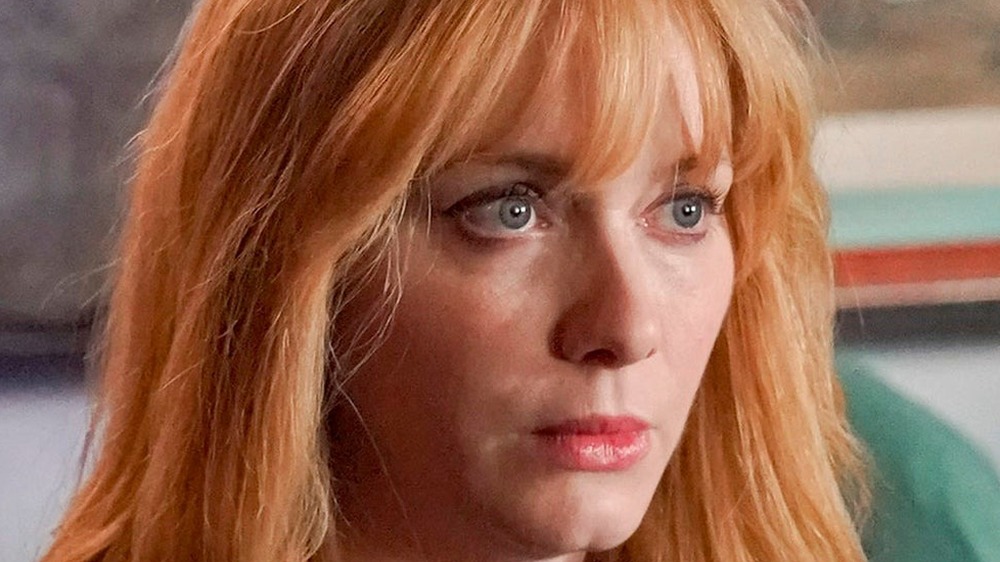 NBC
Good Girls proves that women can break bad just as well as men. 
The first episode of the NBC dramedy starts off simple enough. Three moms, Beth (Christina Hendricks), Annie (Mae Whitman), and Ruby (Retta), who are in desperate financial straits and have a host of other problems, realize they could solve a lot of issues facing them if they rob a grocery store. They soon realize this particular store has a lot more money than they were anticipating and make out with a ton of cash, running afoul of a crime syndicate and getting wrapped up in a twisted world of deceit — and that's just the first episode.
The series has come a long way over the course of three seasons and has picked up a ton of passionate fans, who are no doubt ecstatic to hear that the show has been picked up for a fourth season. It's not a moment too soon as season 3 ended prematurely due to production shutting down from the COVID-19 pandemic, but as Retta told Variety, it actually ended up working out pretty well: "Oddly enough, because it ended the way it did in the park ... at least it gives it a little button that works for an 'early finale.'"
The cast and crew announced back in May 2020 that they would return for season 4, and now, we have more information of what we can expect going into these ladies' latest mishaps.
What's the release date for Good Girls season 4?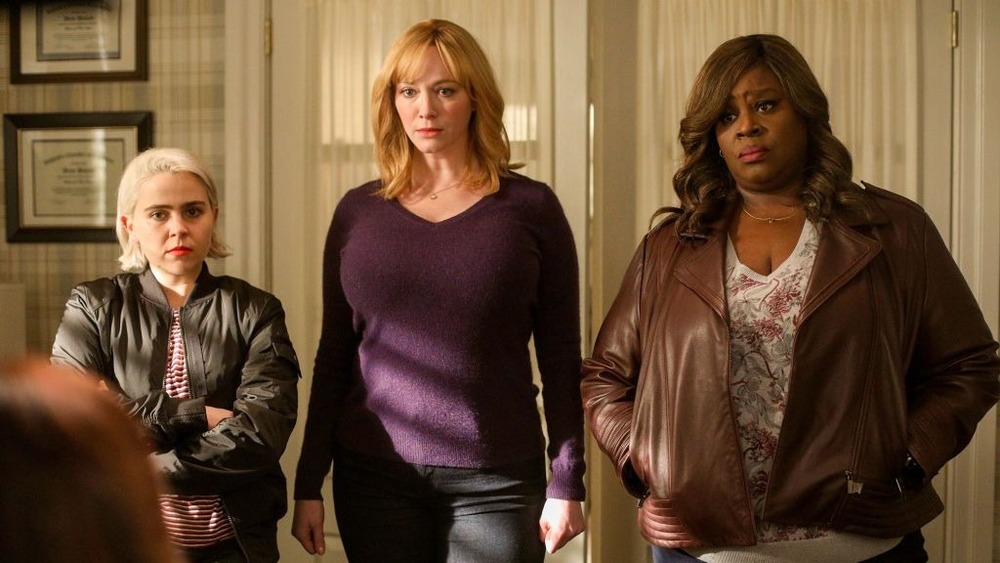 NBC
COVID-19 resulted in numerous television series having to temporarily suspend production until the green light was given that it was safe to resume. Even then, strict protocols had to be followed so that the cast and crew could remain safe. For Good Girls, it appears that happened around October or November of 2020 based on an Instagram post from Christina Hendricks where she wrote, "We made it through our first week back! Lots of masks and sanitizers and distancing but all smiles in the end!" 
It seems as though everything was able to get back on track fairly painlessly, and we can expect season 4 sooner than anticipated. We now know the first episode of season 4 will air on NBC on March 7, 2021. It will be joined in its Sunday evening slot by Ellen's Game of Games immediately preceding it, but then starting on March 28, Zoey's Extraordinary Playlist — one of the best yet most underrated shows of 2020 — will be the lead-in.
Who's in the cast of Good Girls season 4?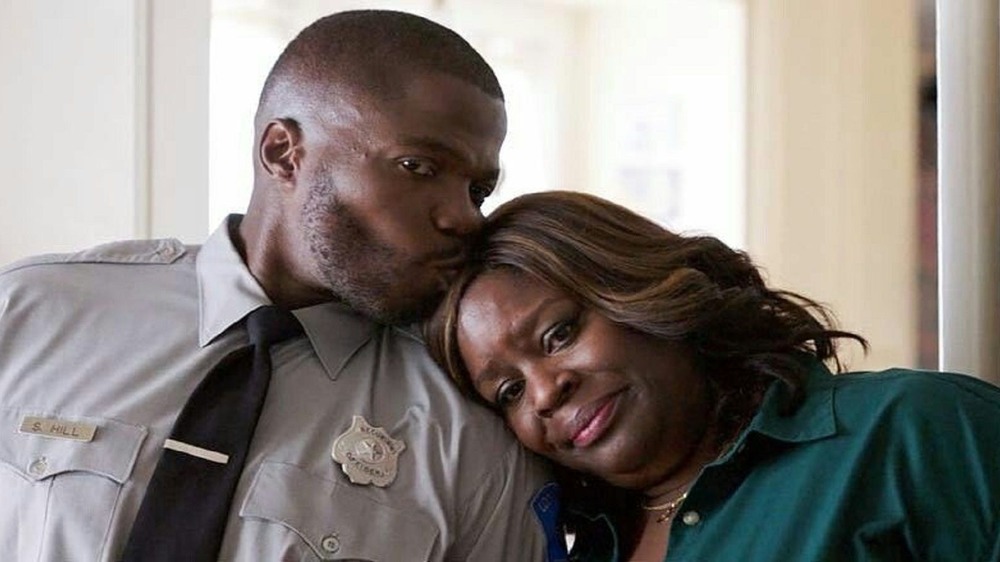 NBC
The three lead actress — Christina Hendricks, Mae Whitman, and Retta — will return as they get into even more trouble with both criminal organizations and the law. According to Express, they'll be joined by main cast members from previous seasons, namely Matthew Lillard, Manny Montana, and Reno Wilson. Lauren Lapkus joined the cast in a recurring role starting in season 3, episode 8 as FBI agent Phoebe Donnegan, who's making it her mission to bring down the titular "good girls," so fans should also expect her to have more of a presence going into season 4. 
Back in November 2020, Deadline reported Jonathan Silverman will play a recurring role going forward as Dave, a Secret Service member who's described as having an "unwavering commitment to bringing down the Good Girls." One could see a scenario where Dave and Phoebe pull their resources together to try to enact justice, and it'll be interesting to see how the moms manage to get themselves out of even stickier situations.
What's the plot of Good Girls season 4?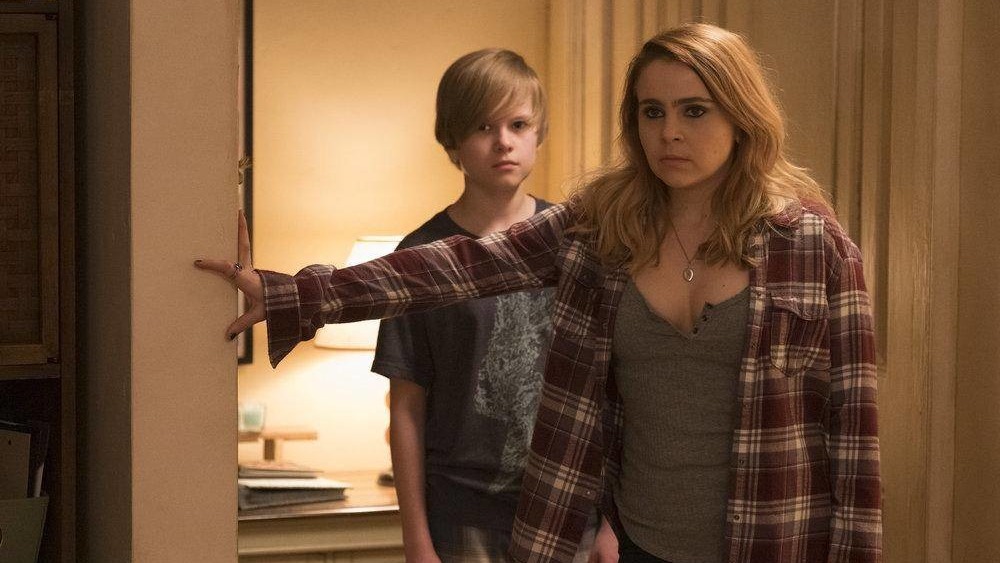 NBC
Spoilers ahead for the finale of season 3 of Good Girls!
When the first episode of season 4 debuts on March 7, it's going to pick up right where season 3 left off. While the last episode we saw wasn't meant to serve as a season finale, the show tends to follow a distinct format where the characters are left in a precarious situation during an episode's final scene, so the cliffhanger ending we were left with lent itself pretty well as an impromptu season finale. 
When we last left the show, Phoebe was closer than ever to getting dirt on the main girls after securing Ruby's phone. When she goes to meet Ruby, Beth, and Annie in the park, who are celebrating their recent successes, something seems off. The women dodge her questions, and it's unclear where the story's going to go from here. 
What does Phoebe know after swiping Ruby's phone? Is she going to further entrench herself into their criminal doings? How is Dave going to factor into all of this? Hopefully, we'll get answers to these questions and more when season 4 of Good Girls comes out.