Melissa McCarthy's Best On-Screen Performances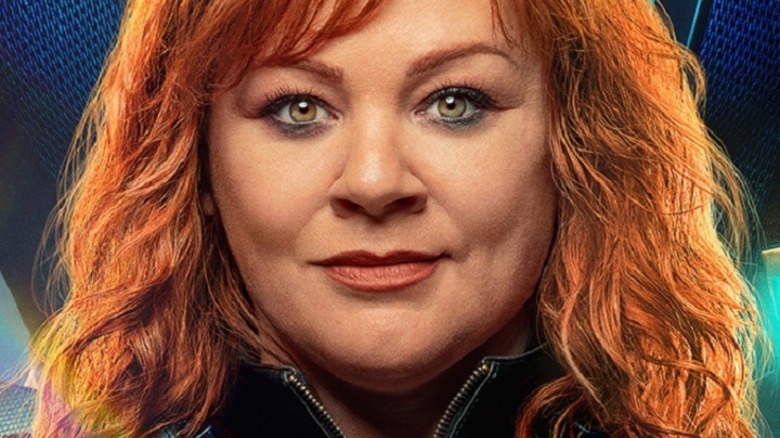 When it comes to bringing the laughs on both the big and small screen, there's one actress who can seemingly do no wrong — Melissa McCarthy. After getting a modest start in television, McCarthy has risen to Hollywood's A-list throughout her career, becoming one of the highest paid actresses in the industry, earning multiple Academy Award nominations, and proving that she can handle both comedy and drama with aplomb.
After scoring her first Oscar nod in 2011 for the raucous Kristen Wiig-led comedy Bridesmaids, McCarthy's star rose at an insanely fast rate, and before long, she was making multiple comedies a year (many of which she produced and many of which were directed by her husband, Ben Falcone). McCarthy, a consummate performer who can elevate any material into comedic gold and command the camera with her impeccable timing alone, is always a welcome sight. And while not all of her films are the same exact quality, she always makes everything better. From improving lackluster movies to scooping up awards, here are the very best performances by Melissa McCarthy.
Melissa McCarthy is a delight as Sookie St. James in Gilmore Girls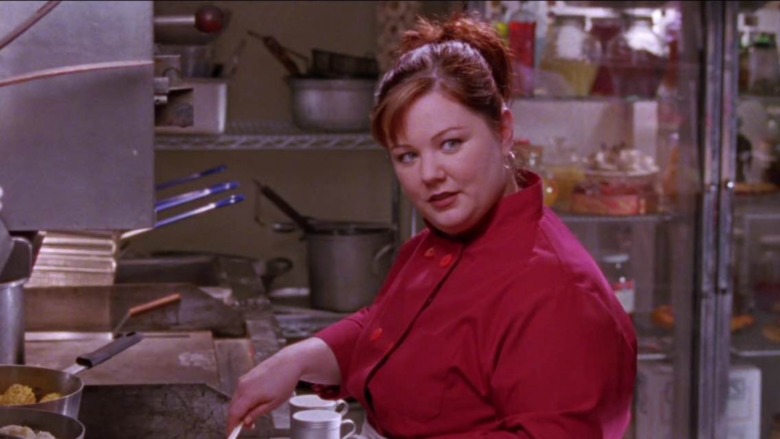 If you only know McCarthy from her movie career, you're seriously missing out on one of her earliest performances as Sookie St. James, the accident-prone, sweet-natured chef at Stars Hollow's Independence Inn on Gilmore Girls. 
Alongside mother and daughter duo Lorelai and Rory Gilmore — played by Lauren Graham and Alexis Bledel, respectively – Sookie is a funny, warm character, and as Lorelei's longtime best friend, she's always there to lend a hand in times of need. Plus, she's quite the entrepreneur. After Sookie marries local vegetable supplier Jackson (Jackson Douglas) and has two children, she and Lorelei branch out after the Independence Inn closes and become co-owners of Stars Hollow's newest cozy bed and breakfast, the Dragonfly Inn. 
Whether she's whipping up a culinary masterpiece, quipping with Lorelei, or injuring herself in a myriad of ridiculous ways, Sookie is always a delight, helping to make up the amazing cast of characters that populate the small town of Stars Hollow.
She nabbed an Oscar nomination as Megan in Bridesmaids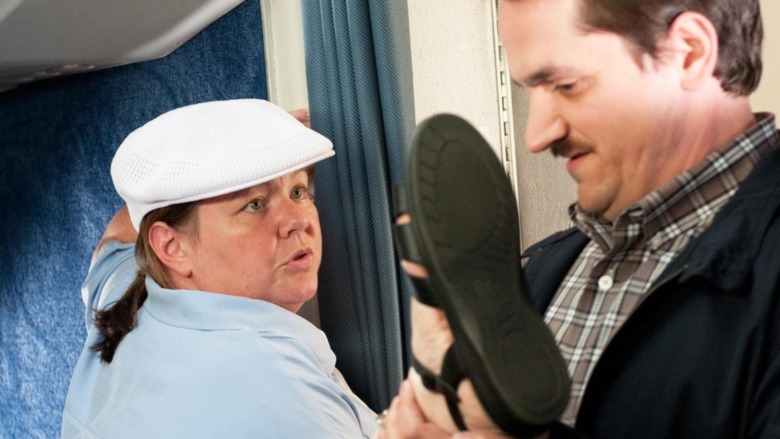 For most people, McCarthy's scene-stealing, obscene turn in the 2011 comedy Bridesmaids is her defining role, and that's for a good reason. Megan, McCarthy's character, arrives partway through the movie as one of Lillian's (Maya Rudolph) bridesmaids alongside maid of honor Annie (Kristen Wiig) and rich socialite Helen (Rose Byrne). However, she's a newcomer to the group — the only reason she's even in the wedding party is that Lillian is marrying her brother. But she makes her presence known immediately, wearing one of her signature polo shirts to the engagement party, suggesting "fight club" as a theme for the bachelorette party, and of course, suffering from food poisoning at the bridal salon along with everybody else.
Megan is abrasive, impulsive, and confident. Plus, as it's later revealed, she's wildly successful. (She tells Annie, she has "six houses" and knows where all the nuclear weapons are buried.) And McCarthy's performance is completely unforgettable, earning the actress her first Academy Award nominations — a rare feat for a comedic role. McCarthy may not have won for Bridesmaids, but considering how often fans of the movie quite her lines, it's clear that the role will live on forever.
Melissa McCarthy stole the show in This Is 40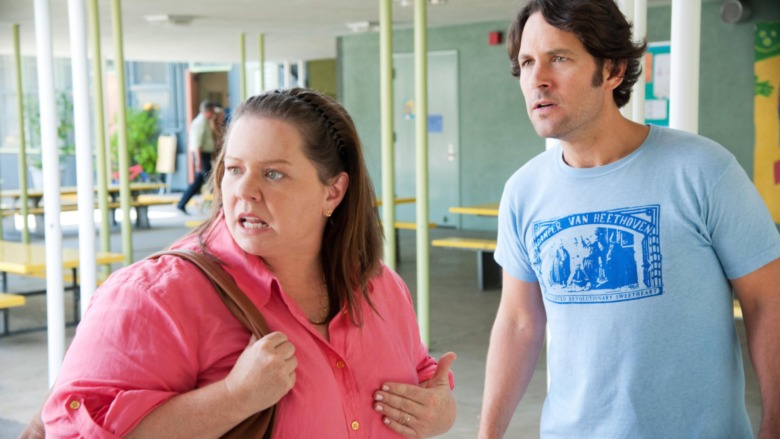 Paul Rudd and Leslie Mann might star in Judd Apatow's emotional 2012 comedy This Is 40, but Melissa McCarthy pops up in the middle of this lengthy film to provide one of the movie's funniest moments by far. In this ode to aging and family life, Pete (Rudd) and Debbie (Mann) try to help their daughter (Mann and Apatow's daughter, Maude) deal with a kid who's bullying her, but when it turns out that the other child's mom is McCarthy's Catherine, they realize they've bitten off more than they can chew.
After Debbie verbally torments Catherine's son, leading to a public altercation, all three parents end up speaking to the principal ... though Catherine does pretty much all of the talking. And here, we're treated to a profanity-laden rant directed at Debbie, Pete, and the principal all at once, where Catherine describes herself as a "cornered rat" who will "chew through them," among other obscene threats. This scene is definitely the funniest in the movie, and the bloopers are even better as she delivers a cut of the speech that cracks everybody up, except for McCarthy herself. Melissa McCarthy definitely isn't the star of This Is 40, but her scene is a serious highlight.
In The Heat, Shannon Mullins is furious, foul-mouthed, and really funny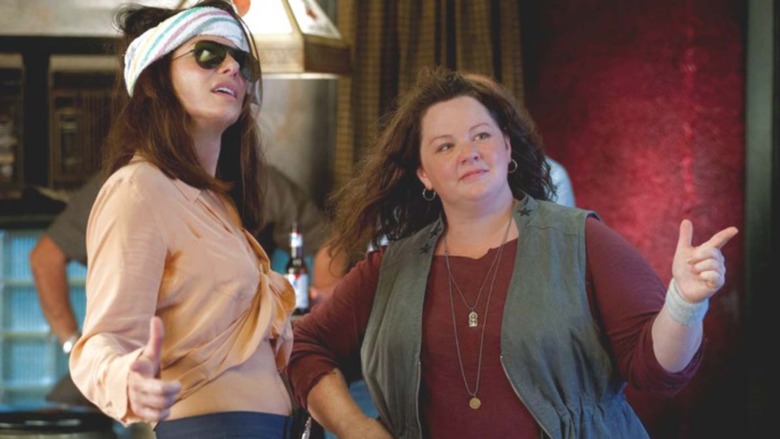 McCarthy is often at her best when she's allowed to be incandescently and irrationally furious, and she takes this talent to the extreme in 2013's The Heat, which pairs the actress up with director Paul Feig once again after Bridesmaids. This time, Feig casts McCarthy as Boston detective Shannon Mullins, whose foul mouth and unconventional attitude covers up the fact that she's actually an excellent police officer. Alongside New York FBI agent Sarah Ashburn (Sandra Bullock), Mullins tries to discover and unmask a local drug dealer and has a personal stake in the situation, as her brother (Michael Rapaport) has connections to the criminal.
Bullock and McCarthy make an irresistible team in The Heat, elevating a simple buddy-cop premise to its best potential. And every time McCarthy goes on an expletive-laden tear, it's a sight to behold. As a nice little bonus, Bullock and McCarthy have remained friends in real life, even taking their children out for Halloween together, proving that their on-screen chemistry is no fluke.
Spy features an all-time Melissa McCarthy performance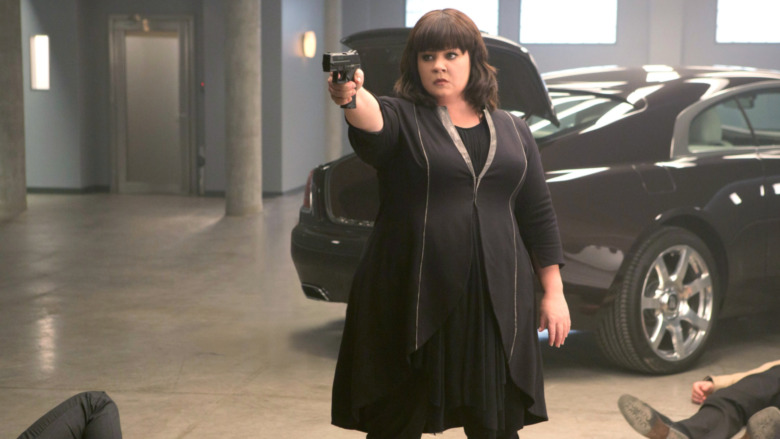 Melissa McCarthy and director Paul Feig make great comedies together, and their third collaboration, 2015's Spy, might just be the best of the bunch. And it's certainly one of McCarthy's very best performances. 
At the beginning of the movie, McCarthy's Susan Cooper — a CIA employee whose entire job is to instruct field agent Bradley Fine (Jude Law) — is bound to her desk, but when Fine is presumed dead, Susan is left devastated. In an attempt to avenge Fine's death, Susan enters the field to track down Rayna Boyanov (a hilariously bewigged Rose Byrne) in order to find the nuclear weapons that the heiress plans to trade. Though Susan's boss, CIA director Elaine Crocker (Allison Janney), keeps providing the new spy with embarrassingly dowdy aliases and costumes, Susan sheds all that and ultimately tricks Rayna, showing off serious espionage skills.
Besides being a pitch-perfect parody of spy movies like the James Bond series, Spy is hilarious and sharp, and beyond McCarthy, it offers up an incredible supporting cast that includes Byrne, Law, Bobby Cannavale, Miranda Hart, Peter Serafinowicz, and a self-skewering Jason Statham (who mocks pretty much all of his major action roles throughout). If you're ever in need of a laugh and want to watch McCarthy at the top of her comedy game, you should absolutely sit down and queue up Spy.
You should definitely check out Mike & Molly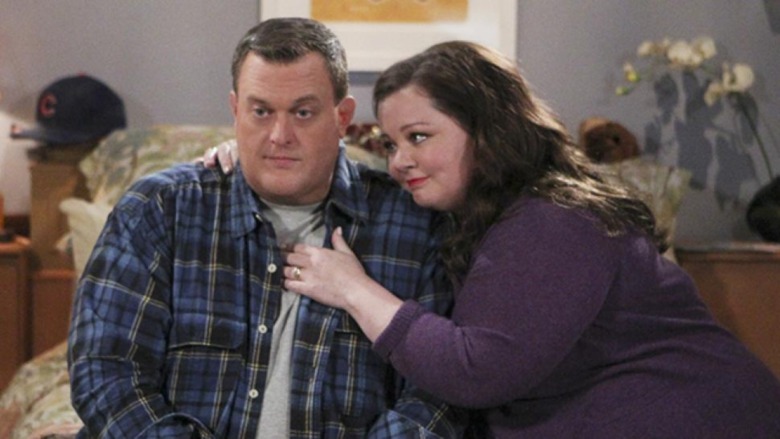 Despite her successful film career, McCarthy has also spent a ton of time on the small screen, and from 2010 to 2016, she led the CBS sitcom Mike & Molly alongside co-star Billy Gardell. For six seasons, McCarthy played elementary school teacher Molly Flynn, who meets and falls for Gardell's Mike Biggs, a cop in Chicago. Together, the two navigate the ups and downs of their ongoing relationship and share a ton of life experiences together, and McCarthy made Molly one of television's best and sweetest characters, especially as she changes careers from teacher to professional writer.
In 2011, McCarthy won her first Emmy Award for her role as Molly — which, aside from the show, was largely attributed to her overnight popularity in Bridesmaids — but the series came to an end in 2016, freeing the actress up for bigger film projects and other television work. Despite that, there's no question that Molly is one of McCarthy's defining performances.
McCarthy absolutely killed it on Saturday Night Live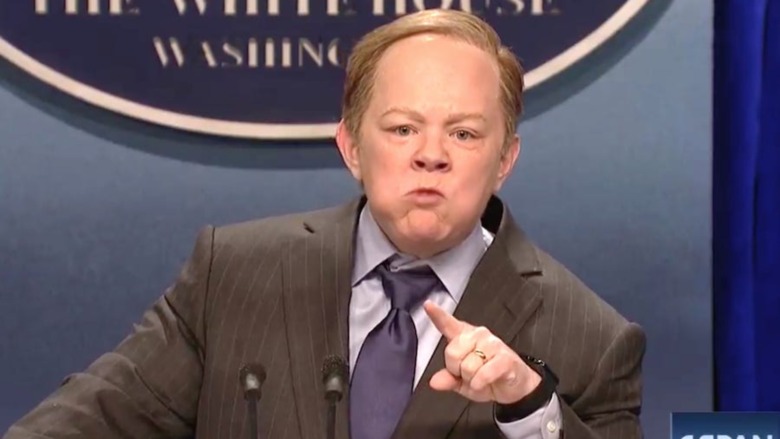 Lots of celebrities get the chance to host Saturday Night Live, but few of them have taken advantage of the opportunity as thoroughly — or as often — as Melissa McCarthy. After her first hosting stint in 2011, McCarthy, as of this writing, has reached the elite status of five-time host. And whether she's chugging Hidden Valley Ranch dressing or assaulting basketball players on the court, she's a delight to watch alongside SNL's cast of regular players.
However, beyond her hosting duties, McCarthy also showed up in 2017 to play one of the most notorious political figures of the moment — former Trump White House press secretary Sean Spicer. In her first appearance, McCarthy handled the cold open by herself, doing nothing beyond standing behind a podium yet still managing to captivate the stage and the camera with her timing and pitch-perfect impression. Eventually, the sketch progressed to prop work, which McCarthy sold perfectly. For her multiple appearances as Spicer, McCarthy was rewarded with a second Emmy for Outstanding Guest Actress in a Comedy Series in 2017, which came after several nominations for her hosting appearances.
Melissa McCarthy showed off her dramatic chops in Can You Ever Forgive Me?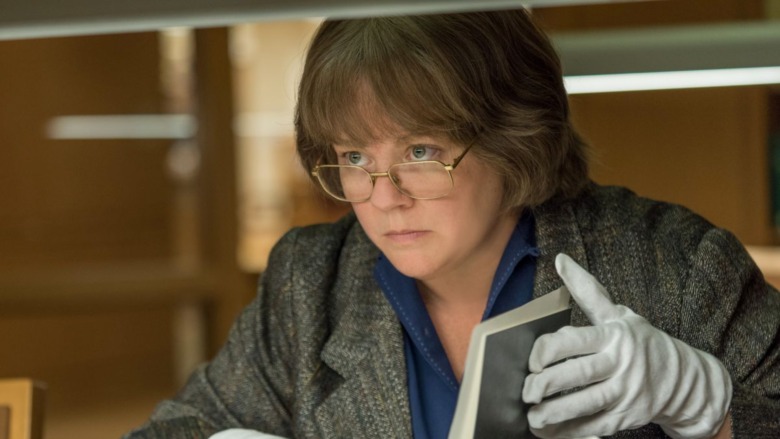 There's no question that McCarthy is one of the most talented comedic actresses working today, but her skills don't end there — she's also a seriously powerful dramatic actress. 
In 2018, after a string of poorly reviewed comedies like Life of the Party and The Happytime Murders, McCarthy pivoted to drama with a leading role in director Marielle Heller's biopic Can You Ever Forgive Me? In the film, McCarthy plays real life antique scammer Leonore "Lee" Israel, a lonely, embittered, and hardened woman who drinks too much and failed as a biography writer years earlier. After selling a real letter she owns written by Katharine Hepburn, Lee figures out a scheme and starts forging notes from literary luminaries like Dorothy Parker — trying to imitate these famous voices as closely as possible and selling them for a profit.
A selfish and sometimes cruel woman, Lee is a fascinating character study, and in McCarthy and Heller's capable hands, she manages to veer between sympathetic and irredeemable depending on the moment. With all that said, it should come as no surprise that McCarthy earned her second Academy Award nomination for her performance, and it certainly showed off her dramatic chops.
Sookie St. James returns in Gilmore Girls: A Year in the Life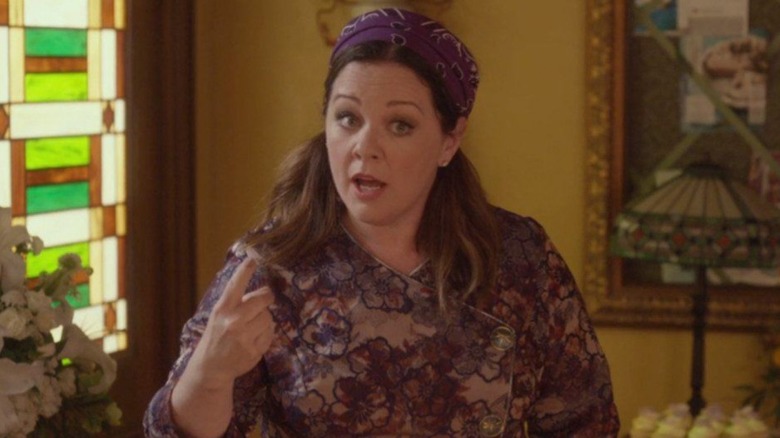 Years after the original series, Netflix and original creators Amy Sherman-Palladino and Daniel Palladino headed back to the sleepy hamlet of Stars Hollow to revive Gilmore Girls, producing a four-part series set amongst the four seasons in 2016's A Year in the Life. The revival features original stars Lauren Graham and Alexis Bledel, as well as other players like Milo Ventimiglia, Jared Padalecki, and Scott Patterson, but as fans prepared to return to New England, one casting question loomed large.
By 2016, McCarthy had become one of the most bankable and successful stars in Hollywood, leaving Sookie's fate in flux as the series began ... and for the first few episodes, the Dragonfly Inn is graced with guest chefs like Roy Choi and Rachael Ray in Sookie's stead. However, in the fourth episode, Lorelai walks into the Dragonfly's kitchen to find Sookie herself, reuniting McCarthy and Graham (whose chemistry is just as fun as ever). McCarthy isn't in much of A Year in the Life, but it was a huge surprise — and relief — for fans to see Sookie back in her beloved kitchen.
The actress really elevated St. Vincent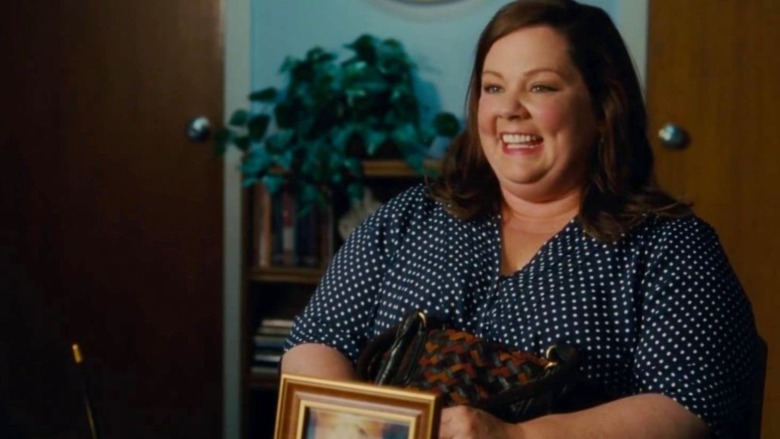 Melissa McCarthy has racked up a few dramatic roles of her own, but in some of her strongest performances, she teams up with another comedian trying on a dramatic turn for size, as she did with comedy legend Bill Murray in 2014's St. Vincent. The movie focuses on Murray's Vincent MacKenna, a cranky alcoholic living alone in a remote neighborhood in Brooklyn until he ends up with some new neighbors. After damaging Vincent's car with her moving truck, Maggie (McCarthy) and her son, Oliver (Jaeden Martell), enter into a weird arrangement with Vincent, who agrees to watch the kid when Maggie has to work overtime.
Vincent definitely isn't an appropriate babysitter for Oliver, but even so, the two form a bond, much to Maggie's chagrin ... until everything goes too far. St. Vincent got middling reviews from critics, but as always, McCarthy brings plenty of heart and commitment to her role as a struggling single mom, playing beautifully against Murray.
Whatever you think about Ghostbusters, Melissa McCarthy is pretty great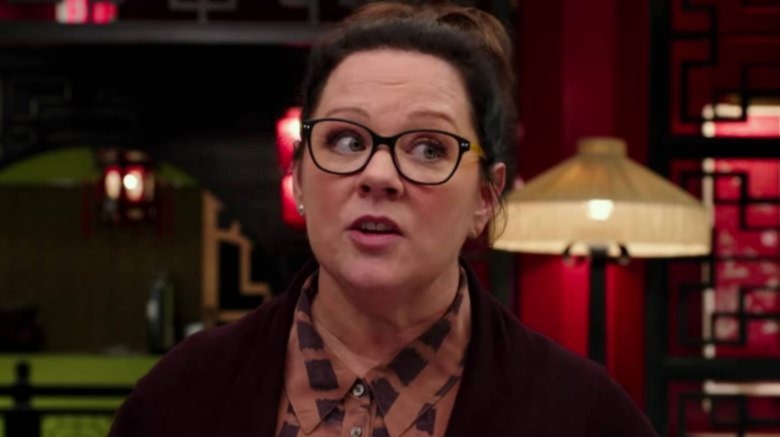 Paul Feig's 2016 all-female Ghostbusters reboot might've been a controversial project upon its release, but even so, it's yet another vehicle for a great performance from McCarthy. 
Alongside her Bridesmaids cohort Kristen Wiig and Saturday Night Live collaborators Kate McKinnon and Leslie Jones as the core four ghostbusters, McCarthy plays Dr. Abby Yates, a discredited physicist who's interested in ghosts, along with her colleague, Dr. Erin Gilbert (Wiig). After Abby's controversial book about the paranormal leads to Erin losing her job, the two team up with Dr. Jillian Holtzmann (McKinnon), an engineer, and Patty Tolan (Jones), an MTA worker who spots a ghost. As they try to do their research, they must also battle an occultist trying to create the end of the world, leaving the fate of New York City and the entire planet in their hands.
McCarthy's roles can be quite outlandish, but in this Ghostbusters take, Feig gives her the part of the straight woman, letting weirder characters like Jillian, Erin, and Patty bounce their different sensibilities off of her. The 2016 version of Ghostbusters might have made waves — and didn't ultimately earn glowing reviews — but for McCarthy, it was a chance to try something different and still keep audiences laughing.
As Lydia, McCarthy helps save Thunder Force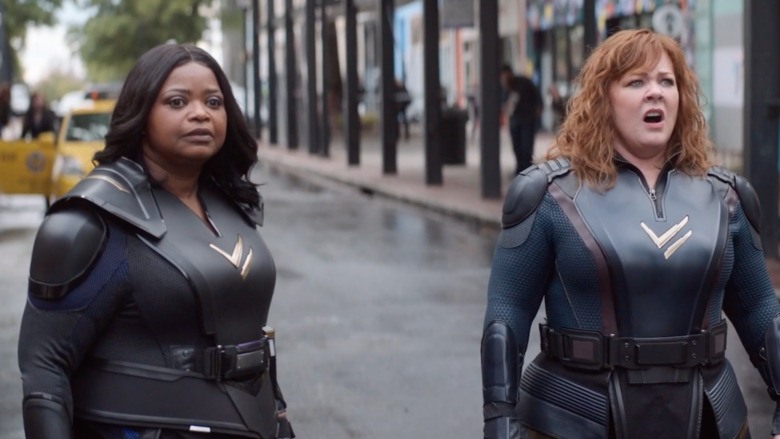 In her fifth collaboration with her husband Ben Falcone, who directs many of McCarthy's films, the actress takes on the superhero genre with Thunder Force, a Netflix original film that pairs McCarthy with real-life friend and Academy Award winner Octavia Spencer. The 2021 movie — which also features Falcone and McCarthy's daughter, Vivian, as a younger version of her mother — tells the story of brilliant scientist Emily Stanton (Spencer), who finds a way to give people superpowers, and her childhood best friend, Lydia Berman (McCarthy), who's inadvertently gifted powers by Emily. Now that Lydia has super strength and Emily can become invisible, the two must face off against supervillains like "The King" (Bobby Cannavale) to protect their home city of Chicago.
Ultimately, Thunder Force got fairly dismal reviews from critics, but even those who didn't like the film had to agree that McCarthy elevates the movie as Lydia, a gruff and world-weary construction worker who McCarthy imbues with real depth and resonance. Thunder Force is far from a perfect movie, but McCarthy's talent is the best reason to watch the film.