Why American Horror Story Fans Just Got Sarah Paulson Trending On Twitter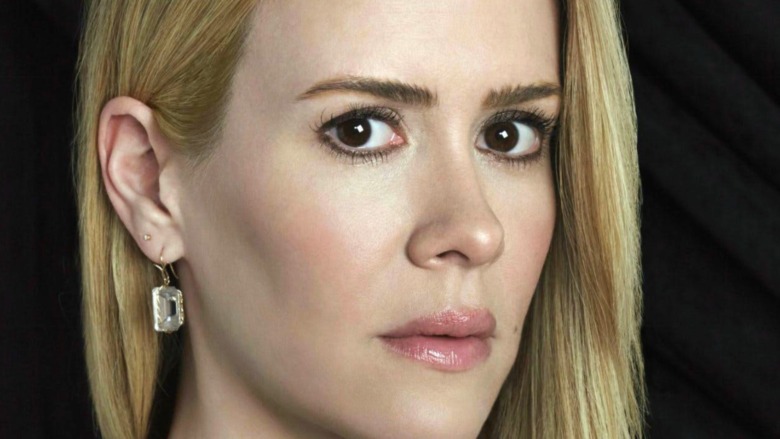 FX
Some collaborations are just destined for greatness. Tim Burton and Johnny Depp. Christopher Nolan and Michael Caine. And if Ryan Murphy is working on a new project, you can be 99% certain Sarah Paulson is going to be involved somehow.
In addition to starring in almost every season of American Horror Story, Paulson lent her talents to The People v. O. J. Simpson: American Crime Story, as well as the Netflix original series, Ratched. Her work with Murphy is going on 10 years strong now, with no signs of slowing down any time soon. She's set to portray Linda Tripp in the upcoming third season of American Crime Story, which will follow the impeachment of Bill Clinton, and by the looks of it, she's returning to her roots by joining the tenth season of American Horror Story, subtitled Double Feature.
It's especially exciting news, since Paulson didn't appear at all in American Horror Story: 1984. She's also sporting an interesting new look that has the fans on social media buzzing.
Fans love Sarah Paulson's pink hair on American Horror Story: Double Feature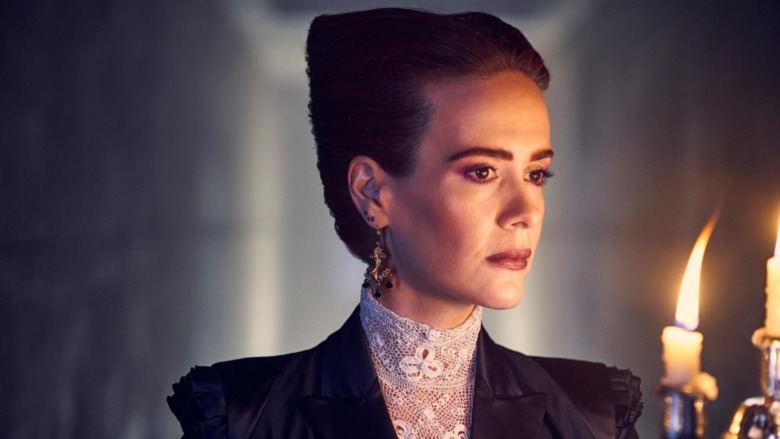 FX
When you see a celebrity trending on Twitter, it's hard to guess what you're in for when you click on their name. In Paulson's case, fans couldn't help but talk about the fact she was spotted on the set of American Horror Story: Double Feature with pink hair. It's a look she's never sported before, and fans seem to think it's one of her best yet. 
Twitter user @lxnapxlson praised the look: "You don't understand, I'm already OBSESSED with Sarah Paulson and her pink hair." 
Those sentiments were echoed by @thatgingerclown, who wrote, "GUYS I WANNA SCREAM. SARAH PAULSON WITH PINK HAIR AAAAH." 
Fan @lusyy109 pointed out, "Sarah Paulson is the only person who can walk down the street wearing pink hair and a Siberian winter inspired outfit and still look better than everyone else." It's unclear if that large jacket is part of the costume, but we're guessing it's covering up whatever her actual outfit on the show will be as she walks from one set to the next.
There are still no details about what kind of character Paulson will be playing, but really, does any of that matter? She has pink hair, and after a year like 2020, we think that's exactly what the world needs. What we do know comes from Paulson herself. She told Entertainment Weekly, "The character I'm playing this year on Horror Story has some issues, let's just put it that way." 
Color us shocked.