Russian Doll Season 2 Just Scored A District 9 Star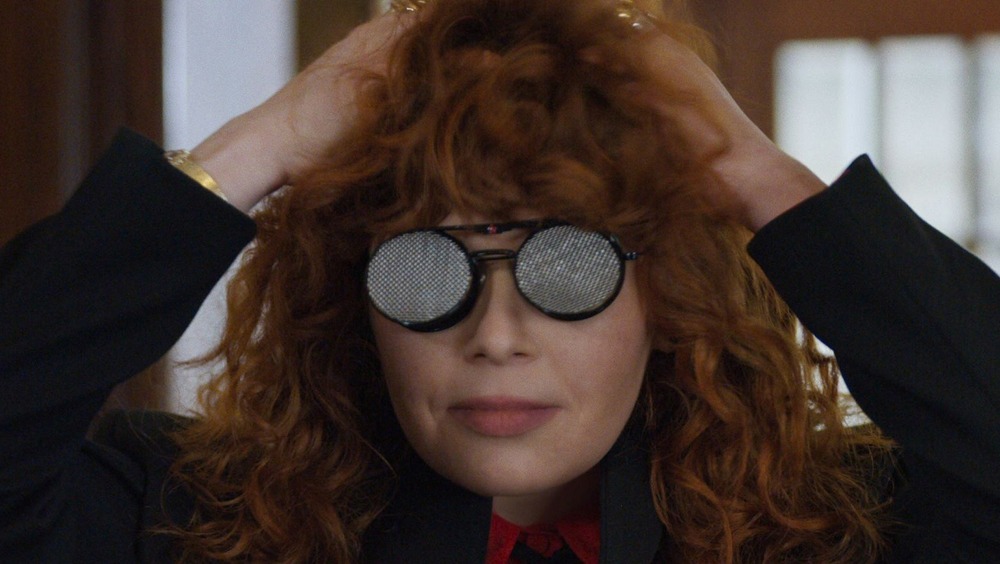 Netflix
When the first season of the Netflix original time loop comedy Russian Doll premiered, it was a huge critical hit. The series scored a handful of Emmy nominations, as well as a Golden Globe nomination for its star and co-creator, Natasha Lyonne. It's no wonder then that Netflix renewed the series for a second season back in 2019.
However, thanks to the COVID-19 pandemic, plans to film in early 2020 were put on hold. The hiatus may have had fans worried that they were going to get stuck in their own time loop. Never fear, though, as one year later, the series is back up and shooting (via Backstage). And based on a recent report, it sounds like it's assembling a fantastic cast for its sophomore outing.
On April 12, Deadline reported that South African actor Sharlto Copley, best known for starring in Neill Blomkamp's District 9, has been tapped to join Russian Doll season 2. As with many aspects of the upcoming next installment of the series, details of his character have been kept under wraps. In fact, we know about as much about Copley's role on the show as we do Schitt's Creek co-star and recent Emmy winner Annie Murphy's, which is to say, basically nothing.
What we do know is that the series will be Copley's second foray into TV over a decade after he established himself as a sci-fi and action movie star.
Sharlto Copley's career from District 9 to Powers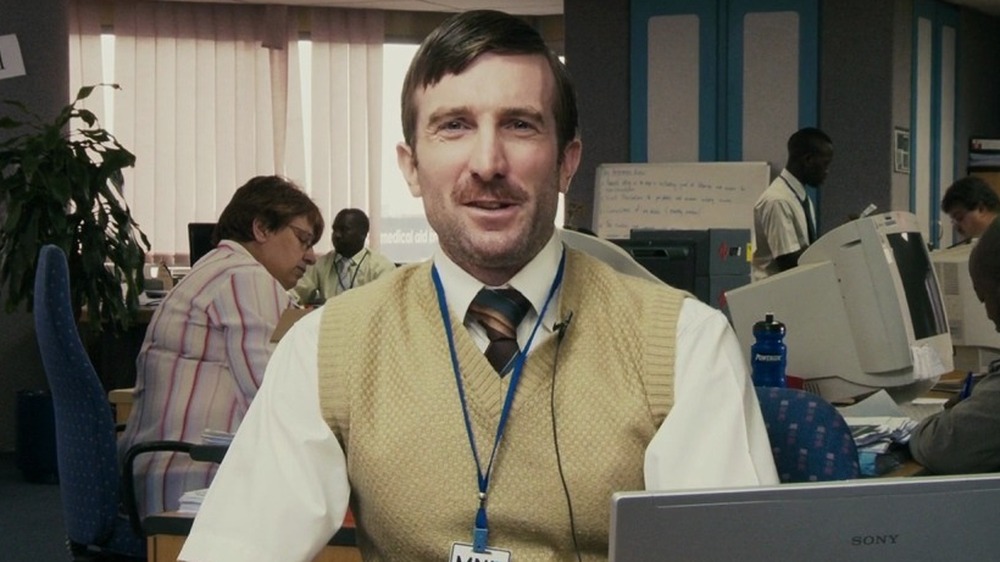 Sony Pictures Releasing
Although he appeared in several short films prior, District 9 was Copley's feature film debut. In the movie he plays Wikus van de Merwe, a government bureaucrat who finds his life (and body) changed forever when he's assigned to help facilitate the removal of a population of extraterrestrials that have landed in the city of Johannesburg, South Africa.
The film itself received massive critical acclaim, with many critics singling out Copley's performance for praise. Lisa Schwarzbaum of Entertainment Weekly called Copley's turn "a killer feature-acting debut," while The New York Observer's Sara Vilkomerson wrote, "Mr. Copley is terrific as he evolves in body and spirit."
After that breakthrough role, he went on to star in two more films directed by Blomkamp, Elysium and Chappie, which saw him voicing the eponymous robot. The actor also landed parts in the 2010 reboot of The A-Team, Spike Lee's remake of Oldboy, first-person action flick Hardcore Henry, and dark-comedy Gringo, in which he co-starred with fellow South African Charlize Theron.
To date, his only TV role has been as the former super-hero turned detective Christian Walker on the PlayStation Network original series Powers, which is based on the Marvel Comics series of the same name. Fans of his work will no doubt be thrilled to see him add another TV credit to his resume when he co-stars in Russian Doll season 2.