Fresh Details Emerge About District 9 Director Neill Blomkamp's New Movie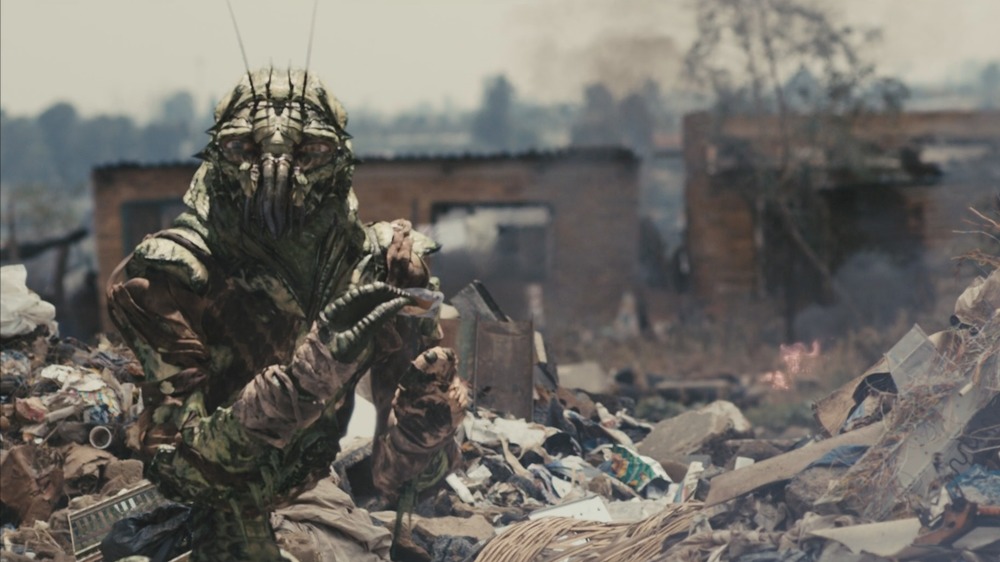 Sony
If all you've managed to do during the pandemic is stay healthy, rewatch your favorite TV shows, and stumble through an existential crisis over the meaninglessness of time, that's understandable. But Neill Blomkamp — the director of the dystopia-meets-spaceships-and/or-robots movies District 9, Elysium, and Chappie – has had a more productive 2020 than most of us.
Blomkamp joins a list of creatives who have managed to make new work in 2020. Good Omens stars David Tennant and Michael Sheen reunited — virtually — to play themselves in the lockdown comedy Staged. Some CBS shows have resumed production — although the way Blue Bloods season 11 will handle the pandemic may be surprising to some. Meanwhile, the Grey's Anatomy team created season 17 from scratch around COVID-19, showing the devastating impact on medical staff.
Unlike these other projects, however, Blomkamp's COVID-19-era creation remains something of a mystery. Here's what we know about the District 9 director's super-secret new movie.
Neill Blomkamp filmed a supernatural horror movie in the Canadian wilderness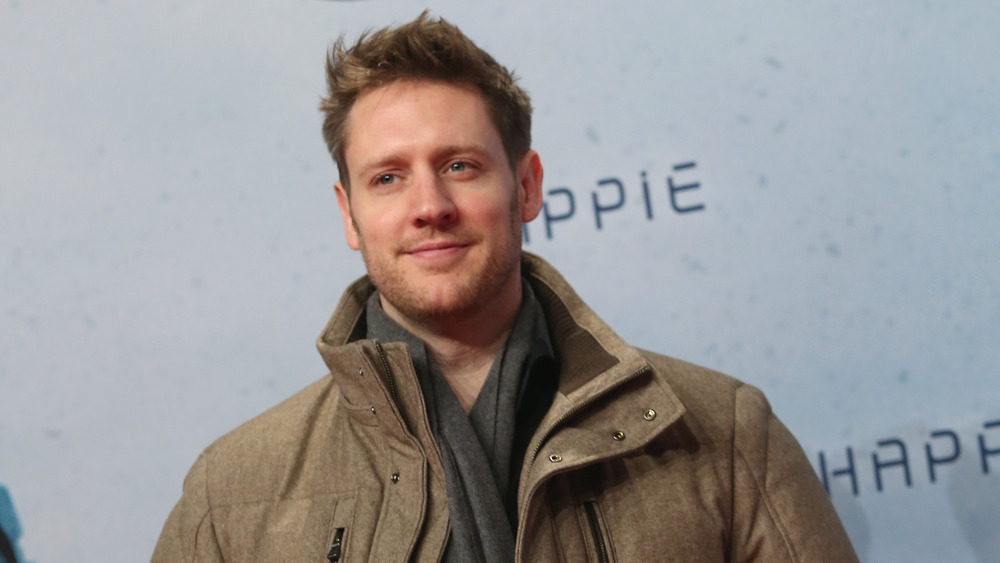 Sean Gallup/Getty Images
Another difference between Blomkamp's new project and those others is that it doesn't appear that COVID-19 will be a major plot point in it, at least based on early reporting. According to Deadline, which broke the news, Blomkamp wrote the script for his new movie based on an idea he'd been cooking up for a long time. The outlet notes that the movie is something Blomkamp has "always wanted to make," so unless he's been fantasizing about a life-changing global pandemic for a decade, it seems his inspiration lies elsewhere.
The as-yet-untitled movie was shot in the wilderness of British Columbia, Canada, following COVID-19 protection protocols. Although exact plot details beyond it being billed as a "supernatural wilderness horror" are as absent as District 10, expect to see ample use of VFX and sci-fi, as in his other feature films. The cast of Blomkamp's new film is also unknown, although it's reportedly made up of Canadian actors. We do know that editor Julian Clarke, who worked on Blomkamp's other movies, is on board behind the scenes.
The only other hint about the actual content comes from a cryptic post on Blomkamp's social media. In June 2020, he posted to Instagram an image of a dark corridor with the caption, "Excited about new horror film. Will update as we shoot." So we know there will probably be a dark corridor somewhere in Blomkamp's new project, which is never good news if you're in a horror movie.
Neill Blomkamp was supposed to be working on the action-thriller Inferno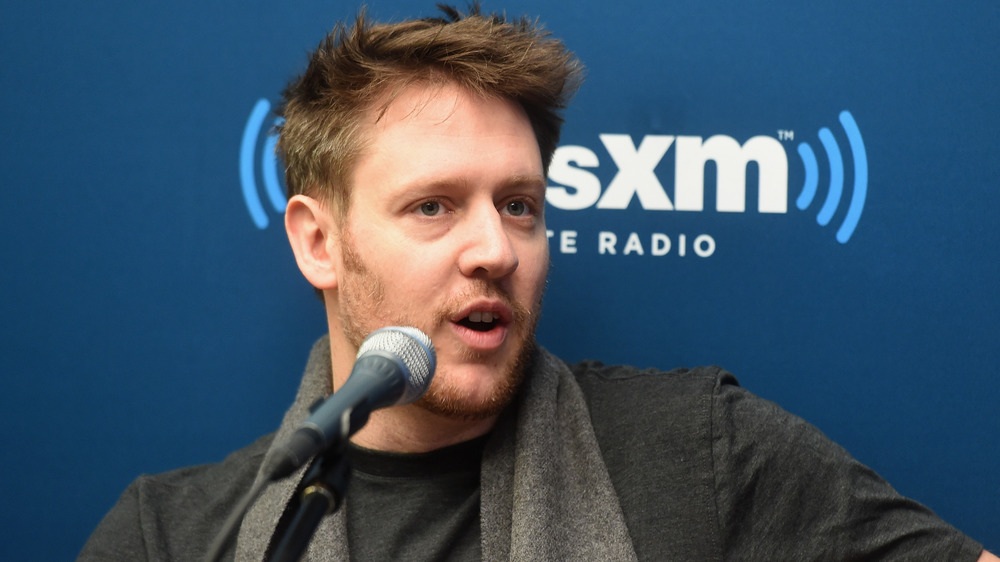 Jamie Mccarthy/Getty Images
Blomkamp's last Instagram post before that mysterious corridor photo was a screenshot of a Variety article from October 2019. (He's not exactly a prolific poster.) The headline announced that Taylor Kitsch had joined Blomkamp's action-thriller Inferno, which Blomkamp said in the caption that he was excited to shoot.
As Deadline now reports, when Inferno was put on hold in response to COVID-19, Blomkamp and AGC Studios — which was financing and producing the movie — decided to work on his other project instead. Inferno is expected to be released sometime in 2021, while Blomkamp's secret movie is predicted to be completed around spring of next year.
This about-face from splashy, high-profile blockbuster to personal project is becoming Blomkamp's calling card. His feature debut was supposed to be a movie adaptation of Halo, but when that was tossed out during pre-production, he switched to the scrappier District 9, which was based on a short he'd made years before. The movie was a commercial and critical success, making over seven times its $30 million budget and banking four Oscar nominations, including a Best Adapted Screenplay nod for Blomkamp.
Since then, Blomkamp has reportedly turned down the chance to direct one of the new Star Wars movies and walked away from both the Chris Evans-starring disaster movie Greenland (later recast with Gerard Butler) and the RoboCop sequel. Most heartbreaking to fans is that we never got to see a District 9 sequel. Instead, he's been working on short sci-fi movies with his own production company, Oats Studios. 
This mystery feature is a welcome return, and hopefully one of the better things to come out of COVID-19, alongside our collective banana-bread-making skills.