The Real Reason John Stamos Wanted The Olsen Twins Fired From Full House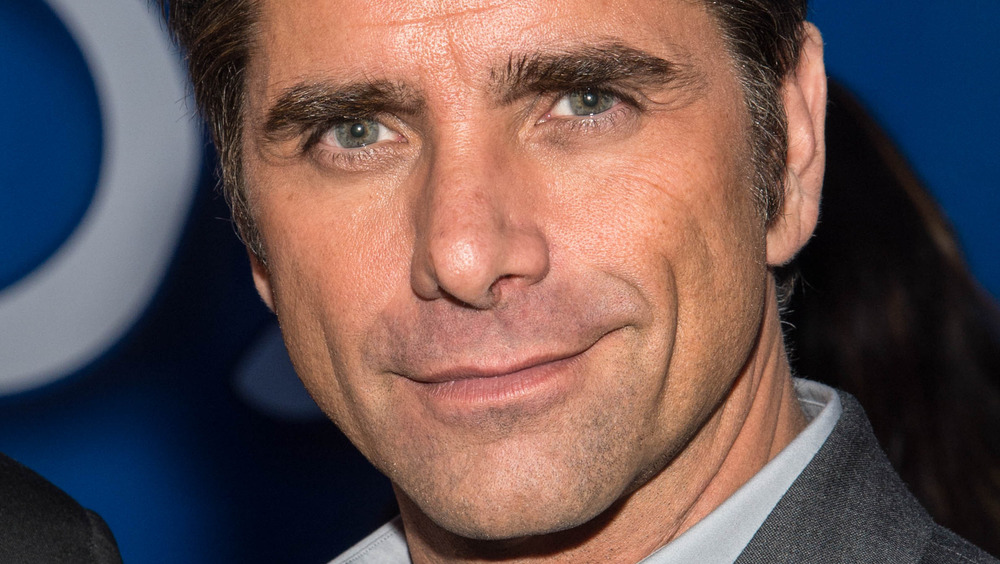 Shutterstock
It's hard to imagine Full House without the Olsen twins. From 1987 to 1995, toddler twins Mary-Kate and Ashley Olsen were two of the biggest stars on the ABC sitcom, sharing the role of the "You got it, dude" spewing Michelle Tanner for eight seasons, and spawning their own TV, video, and movie franchise — as well as their own production company — in the process.
In addition to the talented twins, Full House also starred comedian Bob Saget as patriarch Danny Tanner, and John Stamos as his brother-in-law, Jesse Katspolis. According to Screen Rant, Stamos had a bit of clout with ABC on the heels of his General Hospital fame, and apparently tried to use it to get rid of the Olsen twins early on when they were still babies. Stamos complained that the baby girls cried too much on the set and were difficult to film scenes with, so the Olsens were briefly replaced.
"It's a true story, the Olsen twins did a cry a lot," Stamos said in 2015, per Deadline. "That's 100% accurate. They brought in non-actor redheaded kids. That didn't work. I said to get the Olsen twins back."
John Stamos actually insisted on keeping both Olsen twins as they got older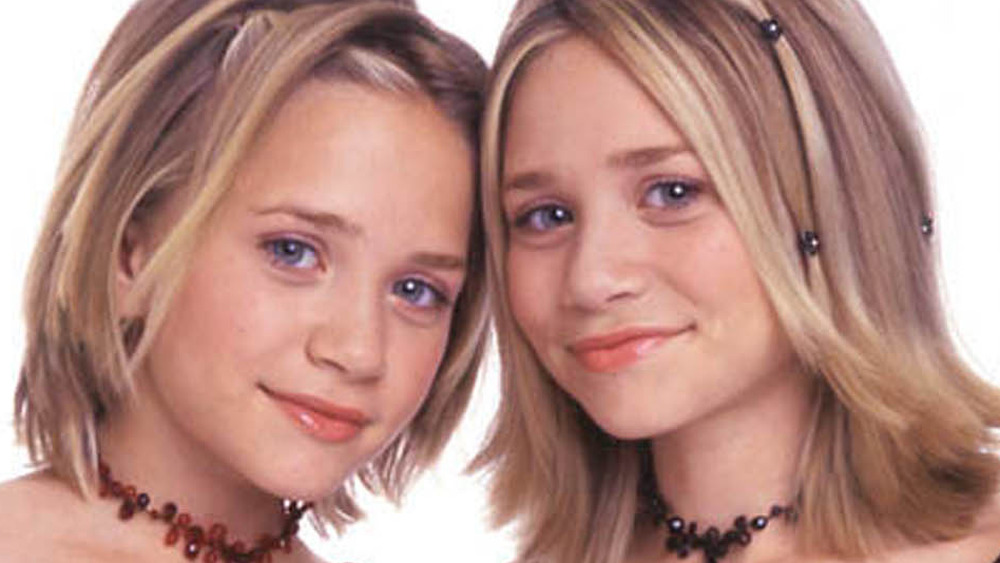 Getty Images/Getty Images
While he wanted the Olsen twins out early on, John Stamos became close to the girls over the years, so much so that he saved one of their jobs. As the fraternal twins grew older, they began to look less alike and producers considered letting go of Ashley and just keeping Mary-Kate for the part of the older Michelle, per Screen Rant. But it was Stamos who spoke up and demanded that both girls remain in the role of the youngest Tanner sister.
He would also defend the twins years later when they turned down the chance to reprise the role of Michelle on Netflix's popular Fuller House spinoff. While all the other original main cast members jumped at the chance to reprise their roles after more than 20 years, the Olsens were by then successful fashion designers with no interest in making a return to acting.
At the time, Stamos admitted that he was "heartbroken" that the famous twins turned down the offer to appear in the spinoff series, according to People. He later told Howard Stern's Sirius XM show that the Olsens were "hesitant" to return to acting after so much time away from the business, but that he fully supported their decision. "They decided not to, which I respect," Stamos said, per E! News. "They just were afraid of acting. They don't consider themselves actresses."
The show would go on without them, but a joke about Michelle Tanner being "busy running her fashion empire in New York" did make it into the Fuller House pilot in 2016.
John Stamos feels partially responsible for the twins not appearing on Fuller House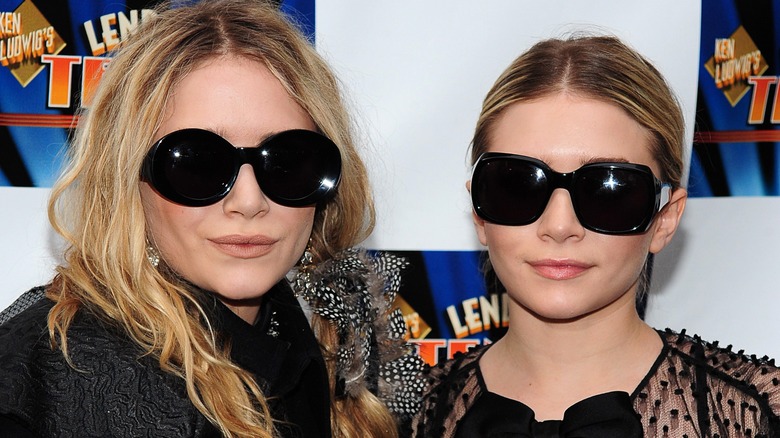 Everett Collection/Shutterstock
By the time "Fuller House" premiered on Netflix in 2016, it had been over 20 year since "Full House" went off the air. In that time, the Olsen were busy running their own successful fashion company, The Row. When asked if they would reprise the role of Michelle Tanner, the twins declined, as they were too busy running their company to make time for the sitcom.
At least that was the official story. In a 2015 interview with The Hollywood Reporter, John Stamos, who also a "Fuller House" producer, took partial responsibility for the twins' absence. 
When it came time to approach them about "Fuller House," Stamos had his agents contact the Olsen twins' representatives. "In retrospect, I should have called them and talked to them, I guess," Stamos said.
Having his agents make the call was a mistake, because at the time the twins didn't have an acting agent. By the time Stamos finally made contact with Mary-Kate, it was apparently the first time she'd heard about "Fuller House" and the opportunity to appear on it.
According to Stamos, after he and Mary-Kate spoke at length, Mary-Kate was receptive to the idea, but once she pitched it to Ashley, her sister said "No."
Stamos speculated that the sisters didn't have a great experience on "Full House" in the first place. "You know, you'd have to talk to them, but I hear rumblings that it wasn't their choice, I guess, to be in that show when they were kids, so I think — again, I can't speak for them — but I have heard that they don't have the best of memories of it, and they kind of just want to move on."