Why The Olsen Twins Were Never The Same After Full House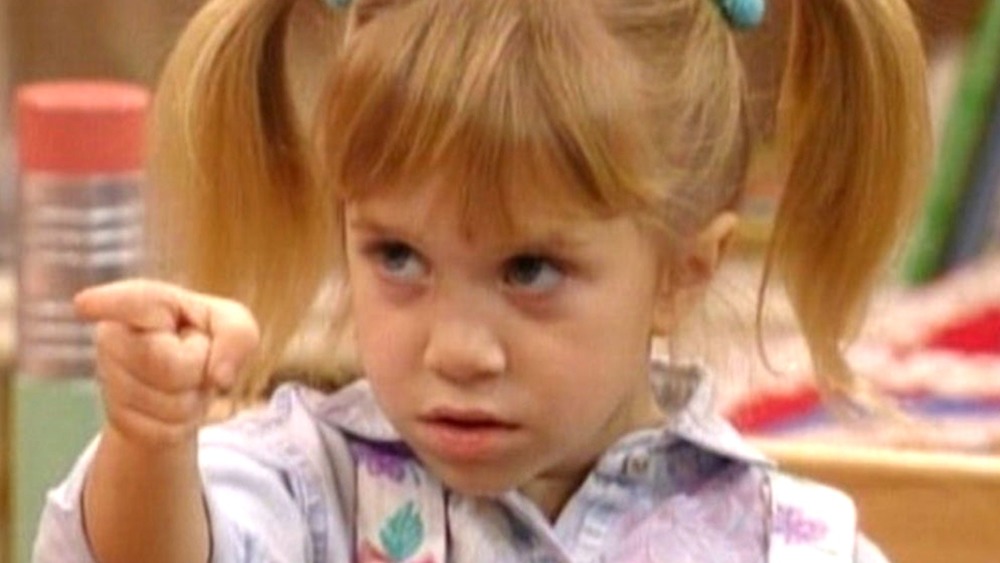 ABC
The 1980s brought several truly wonderful sitcoms to the small screen, many of them remaining as staples of pop culture long after their finales hit the airwaves. Still, for as much as audiences adored the likes of Cheers and Saved By The Bell, there was something extra special about their shmaltzy counterpart, Full House. Debuting in 1987 on ABC, Jeff Franklin's ratings hit occupied television sets everywhere for nearly a decade, wrapping up its run in 1995 after eight seasons and a total of 192 episodes. Aside from its laundry list of memorable lines, scenes, and the unforgettable theme song, Full House's cast was arguably its greatest strength.
Set against a San Francisco, California backdrop, the show starred Bob Saget as iconic sitcom dad Danny Tanner, who was adjusting to life as a single parent. Luckily, he didn't have to go it alone since his brother-in-law, Jesse Katsopolis (John Stamos), and his goofy best friend, Joey Gladstone (David Coulier), were there to share the load as often as they could. Together, they all did their part in raising Danny's three daughters — D.J. (Candace Cameron Bure), Stephanie (Jodie Sweetin), and little Michelle (Mary-Kate and Ashley Olsen).
Sharing the role of Michelle Tanner on Full House served as the Olsen twins' big break in the entertainment world. To this day they're recognized for the part, although they and their careers took a much different trajectory shortly after their departure.
Full House enlightened the Olsen twins to their potential away from acting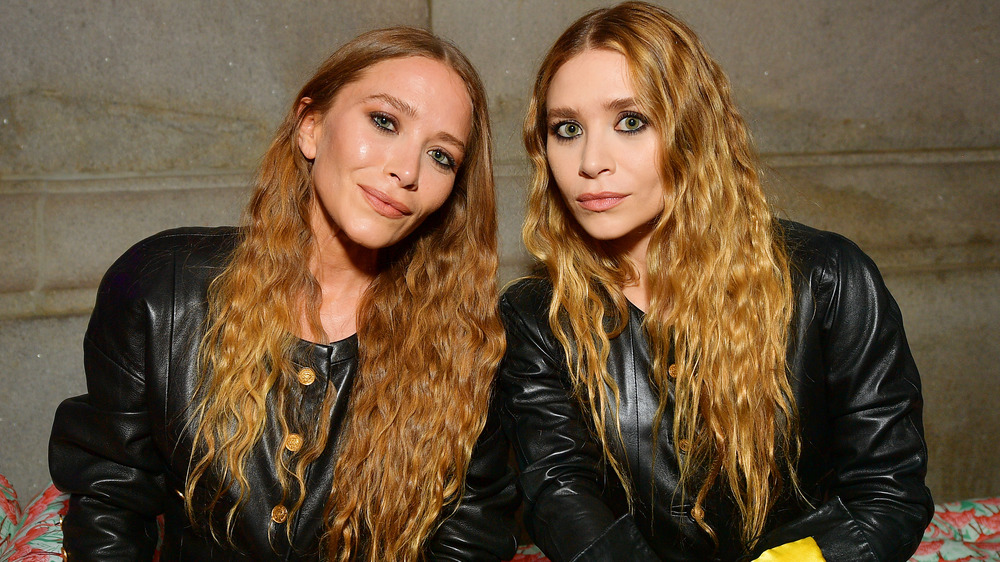 Matt Winkelmeyer/mg19/Getty Images
Following Full House's conclusion in 1995, Mary-Kate and Ashley Olsen found themselves with no shortage of acting gigs. They continued their tenure on television, with projects such as Two of a Kind, So Little Time, and Mary-Kate and Ashley in Action!, eventually making the jump to the cinema for a spell. Some of the more notable titles they appear in include The Little Rascals, Charlie's Angels: Full Throttle, and New York Minute. However, the steady workflow wasn't enough to keep them invested in their acting, leading to their collective retirement in the early 2010s.
In 2014, the siblings went public with their decision to step away from the camera, explaining that they had other ventures in mind. "With what we were doing in business when we were younger, I don't think it ever felt like we were actresses," Mary-Kate told Women's Wear Daily (via In Touch Weekly), hinting at her and her sister's production company, Dualstar Entertainment Group, which they formed at only 6 years of age. She adds, "Because we spend so much more of our time not in front of the cameras, building a brand." Ashley chimed in as well, noting, "I always looked at myself, even as a kid, as a business woman." 
Since leaving acting behind, Mary-Kate and Ashley have proven themselves capable in the business arena. In addition to Dualstar, the twins have also made their presence felt in the fashion industry thanks to their label, The Row. It helped them earn the Womenswear Designer of the Year award from the Council of Fashion Designers of America in 2012 and 2015, and the Accessories Designer of the Year award in 2014. Considering they both boast a net worth of roughly $250 million apiece and work in a field they're happily dedicated to, it's safe to say that the Olsen twins' post-Full House life couldn't have gone any better.
As adults, they had a very different perspective on fame than they did as children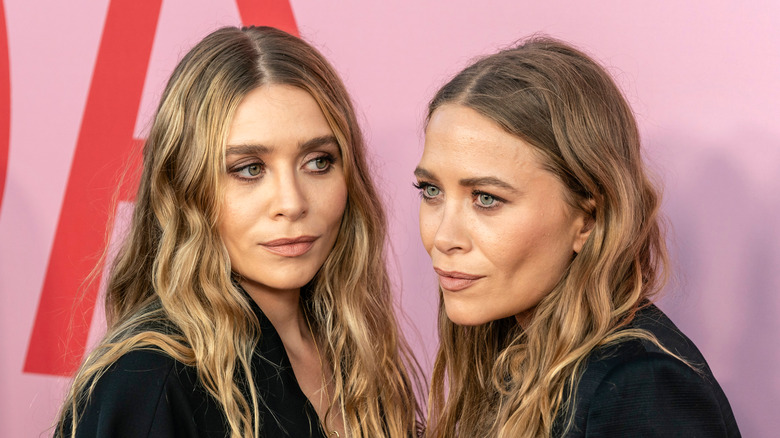 Ovidiu Hrubaru/Shutterstock
It's understandable that Mary-Kate and Ashley Olsen wouldn't be the same after "Full House." When the show started, the twins were just nine months old. As they became teenagers and then adults, the sisters both realized they wanted something more from their careers than acting could give them. Both have spoken at various times about how they viewed being actresses, and their memories weren't exactly fond.
In a 2010 interview with Marie Claire, Mary-Kate said that she and her sister felt like "little monkey performers," adding that "I look at old photos of me, and I don't feel connected to them at all...I would never wish my upbringing on anyone."
Three years later, the sisters both told Allure that one reason they quit acting was because of how little control they had over their work. "There's a lot of compromise in the entertainment industry," Ashley said. "I am not great at not being able to control the end product," Mary-Kate added.
This matches what their co-stars have said about the twins. When Mary-Kate and Ashley declined to participate in the "Fuller House" reunion in 2016, co-star Dave Coulier who played Uncle Joey said he was disappointed but understood their decision.
"They're family members," Coulier told People. "But I think they have a different perspective. When we get together and we reminisce, they were babies [at the time]. So they don't share those same memories. I can't really speak for them but I would understand why they don't have the same sentiments that we all do."
Fortunately, the fashion industry appears to have given the Olsen twins everything that acting couldn't.