The Real Reason Jesse's Last Name Changes In Full House
Barry King/Getty Images
Full House fans have loved Uncle Jesse for more than 30 years, but the character had a couple of name switcheroos after John Stamos debuted the role. Jesse Katsopolis, the Elvis-lovin', mulleted teddy bear of an uncle, was played by Stamos from the first season of Full House in 1988 all the way through five seasons of the Fuller House spinoff, which ended in 2020. But his name was not Katsopolis — or even Jesse — when the series was first developed. The character was originally supposed to be named Adam Cochran, but Stamos didn't like the name Adam, so it was switched to Jesse before the family-friendly sitcom made its debut on ABC, according to Glamour.
The last name change took a bit longer. In the first season of Full House, Stamos played Jesse Cochran. But as Screen Rant noted, the character was inexplicably called Jesse Katsopolis when he returned for season 2. The reason? Stamos requested the name change in order to better reflect his real-life Greek roots. "Katsopolis" fit the bill and a new name was born — and it stuck for the full run of the series as well as the spinoff. Have mercy!
Over the years, fans even got to meet Uncle Jesse's Greek side of the family, including his smarmy cousin Stavros, whom Stamos played in a dual role in the 1994 episode "Kissing Cousins."
Fan may not have seen the last of Jesse Katsopolis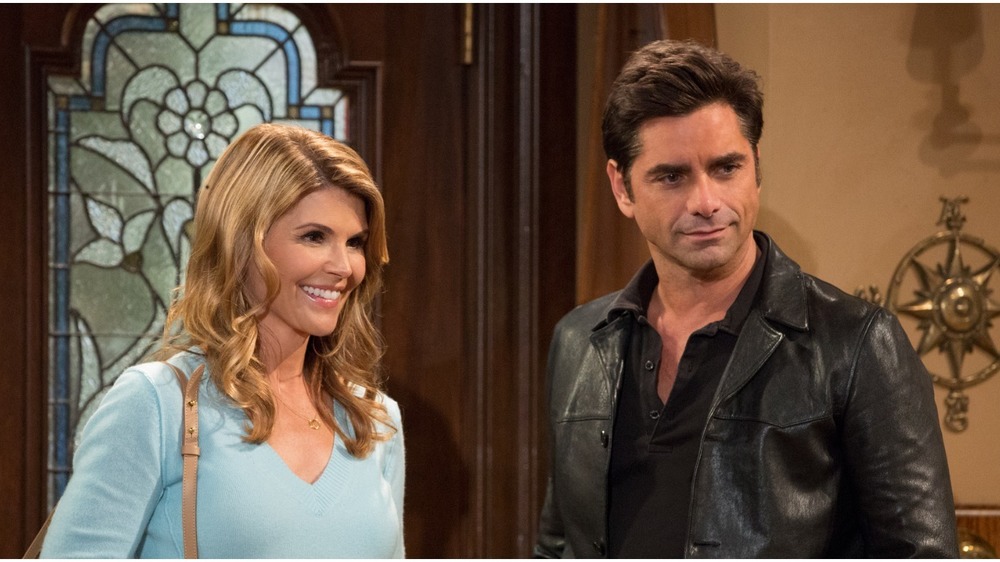 Netflix
Over Full and Fuller House's long TV runs, viewers saw Uncle Jesse change from a leather-jacketed wild child to a doting dad of two (although he still loved Elvis — and hair gel). But three decades in, Stamos still wasn't totally ready to say goodbye to the character that he renamed in the 1980s. After Fuller House ended its successful run on Netflix, the actor told Entertainment Tonight that there was "a lot of energy still" with the series and that he might want to explore it someday.
Stamos elaborated in an interview with E! News, saying he didn't think the Full House franchise was "done" even with the end of Fuller House. The actor revealed that he would like to go back in time for a Full House "prequel" to show viewers what happened before the trio of bachelors moved in together to raise Danny Tanner's three little girls. "If you remember in the pilot of the show, my sister Pam dies, and that's why it's the three men raising the three girls," Stamos told the outlet. "So I'd like to explore that — the brother/sister, maybe go back. We'll see."
Of course, it's hard to picture anyone else but Stamos playing Uncle Jesse, but maybe we'll finally get to find out his middle name.