Vin Diesel Teases New F9 Trailer Drop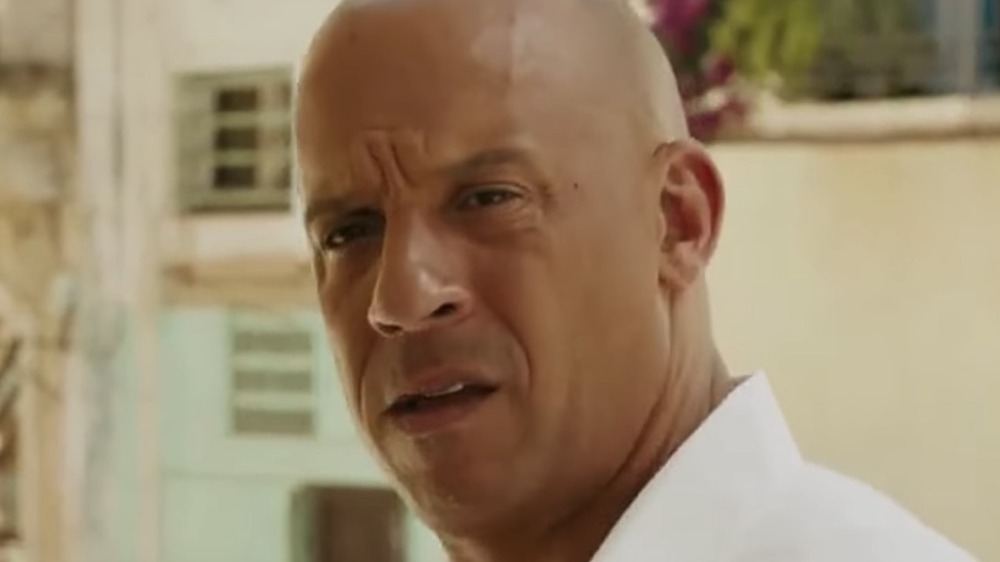 Universal Pictures
Like many other entertainment properties, Fast and Furious 9 has received several rounds of bad news in the past, most courtesy of the COVID-19 pandemic. Though delays and disappointments have wreaked havoc on the movie's return, the day Dom Torretto (Vin Diesel) and his extended family step behind the wheel once more is getting nearer and nearer. The Fast saga's official Twitter account has declared that the movie is set to hit the theaters on June 25, so pending further surprises, this high-octane action flick is looking to be the movie event of the summer. 
With this hopefully final release date creeping ever closer, this means that you can expect more news about the film — which sees Dom face off against his estranged brother, Jakob (John Cena) — any time now. In fact, you can expect them quite literally right now, courtesy of star Vin Diesel, who just teased the release of a brand-new F9 trailer.
Vin Diesel has revealed that the second F9 trailer drops on Wednesday, April 14
Fast fans have reason to rejoice, because Vin Diesel just took to Instagram with some excellent news: A new trailer for F9 is arriving very, very soon. 
"I'm in the middle of doing press for the trailer of Fast 9, which comes out on April 14 — and I'm so excited for you to see it," the actor wrote in his post, shared on Monday, April 12. He also took a moment to reflect on the strangeness of the socially distanced aspect of his current promotional duties. "It's a different world doing press in a virtual capacity, but it's always great to see my Fast family, all of which I'm so, so proud of." 
The news of a second F9 trailer couldn't be more welcome. It's been over a year since the first trailer dropped and teased all sorts of great things to come, and though fans have received the occasional new F9 photo to keep their interest piqued, the prospect of some fresh footage from what may very well be the most explosive action movie of the year is simply amazing. 
F9 will be released in theaters on June 25.