The Real Reason The Veronica Mars Revival Was Canceled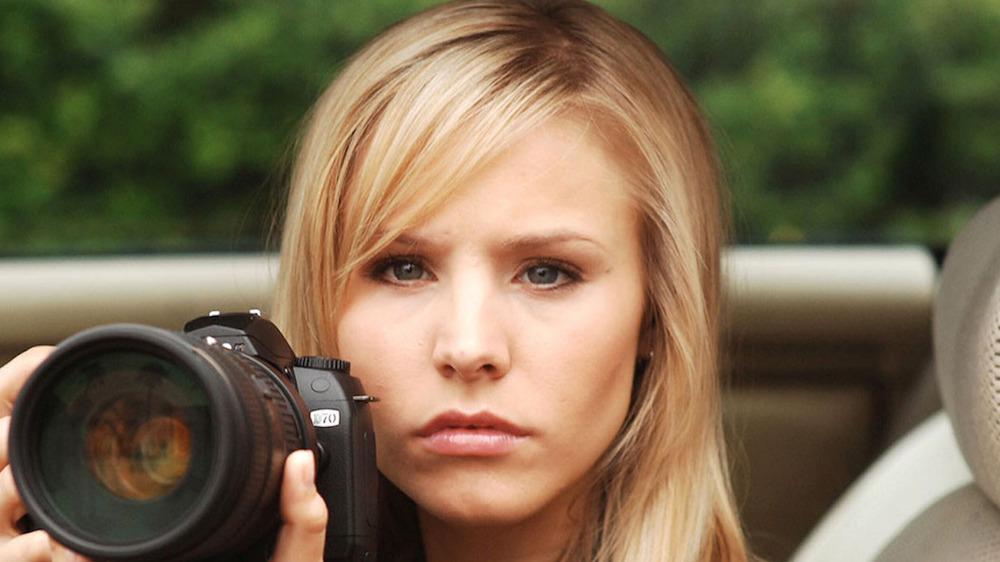 Hulu
If one were to study the landscape of television circa the early 2000s, it would undoubtedly be difficult to find a series with quite as devoted a cult following as Rob Thomas' crackling teen-sleuth drama Veronica Mars. Starring a then relatively unknown Kristen Bell, the series followed her titular character as she cracks cases alongside her private investigator father (a never better Enrico Colantoni) in a fictional Southern California town, doing so via a savvy mix of hard-boiled detective fiction and good ol' fashioned high school melodrama.
Over its three seasons on The CW, Veronica Mars would build one of the more compelling overarching narratives on television, with Bell crafting one of her most indelible characters alongside a talented young cast including Tessa Thompson, Ken Marino, Max Greenfield, Amanda Seyfried, and Krysten Ritter. As mentioned, Veronica Mars also built a surprisingly fervent fanbase over that period, who couldn't get enough of the series' whip-smart wisecracking, "will they or won't they" romances, and often genuinely challenging tales of criminal malfeasance. 
That fanbase, dubbed "Marshmallows" in honor of their beloved heroine, was understandably devastated when Veronica Mars was cancelled in 2007. They were also over the moon, nearly a decade later, when a crowd-funded Veronica Mars feature film continued the story, and even more so in 2019 when Hulu announced they'd ordered a fresh run of episodes. And the "Marshmallows" of the world agreed the new episodes more than delivered the goods too, with the legitimately shocking season 4 finale leaving the door open for more. 
Unfortunately, season 5 of Veronica Mars has never materialized, and it likely never will. Here's why Hulu's Veronica Mars revival was canceled.  
Hulu bosses believe there's more than enough Veronica Mars to go around for now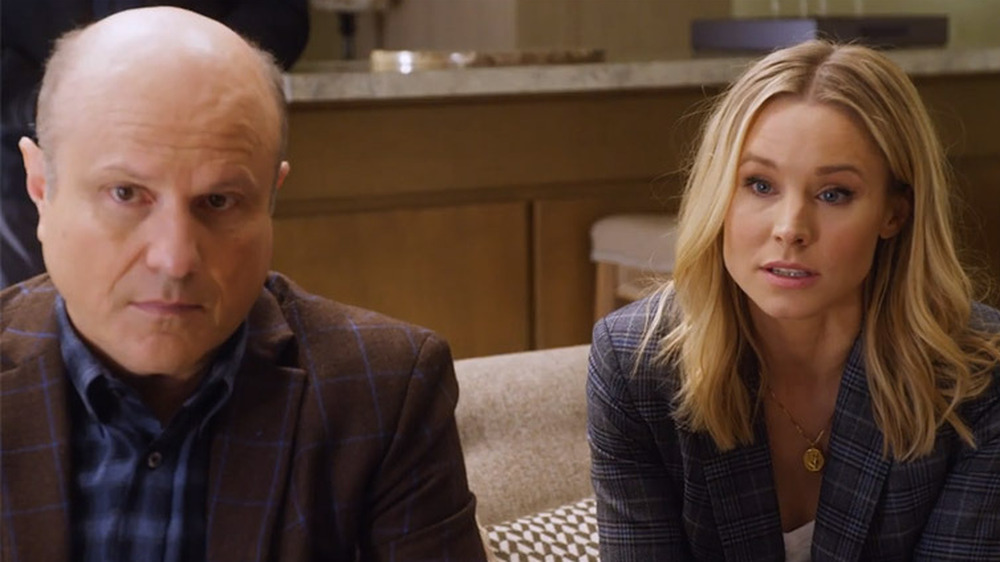 Hulu
Traditional wisdom would tell you Veronica Mars' revival was canceled due to low ratings. And in truth, even with its devoted fanbase, the series has always been the very definition of "cult hit," which also translates to "ratings starved." It seems, however, poor ratings didn't doom the Veronica Mars revival to cancellation. As reported by SlashFilm, Hulu Original Content boss Craig Erwich revealed in a candid 2020 statement he believes there's simply enough Veronica Mars content in the world at the moment.
"It was a really unique set of content in terms of having past episodes and then a new seasons. It was really interesting to see. We watched a lot of new people discover the show for the first time. For fans of the show, the opportunity to check back in and see where she is in her life was very exciting. That collection, that journey of Veronica Mars in terms of the television episodes and in terms of her life as a character exists on Hulu and will exist for a long time. There's still a lot of Veronica Mars for people to check out. Right now we think that's a really satisfying narrative experience for them."
Much to the chagrin of "Marshmallow" nation, that statement makes clear there are no plans for a fifth season of Veronica Mars, with Erwich instead urging fans to keep binging the 72-episodes already available on the platform. Does that mean we'll never see another new episode of Veronica Mars? Certainly not. As we've already witnessed, Veronica Mars has become the show that can't be killed. But even if new episodes happen, it'll probably be years before we set eyes on Veronica and her trusty Nikon again.