Goliath Season 4 Release Date, Cast, And Plot - What We Know So Far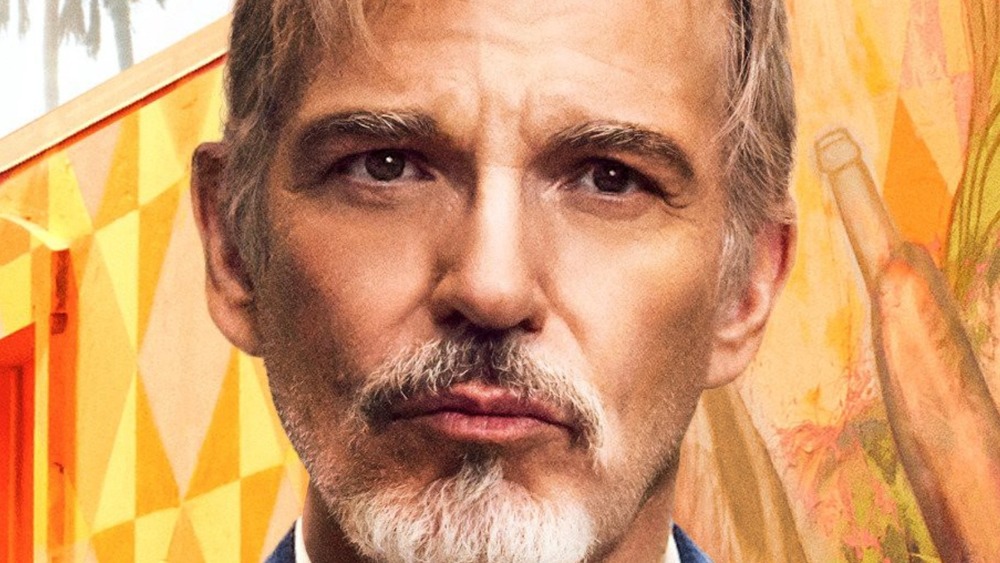 Amazon Prime
It's been almost two years since Amazon Prime aired the third season of their hit legal drama Goliath. The show follows Billy McBride (Billy Bob Thornton), a disgraced lawyer who loses his job at a successful firm. He begins taking on low-level cases before earning a potential shot at redemption. The show has been airing on Amazon Prime since 2016, with new seasons debuting every one to two years. 
Since its third season, however, fans have been pining for news on the next chapter of Goliath. This is especially true after Season 3's dramatic cliffhanger ending. Luckily, there is some news regarding the future of the show. Some promising rumors also point towards Season 4 releasing in the near future. While there isn't very much concrete info regarding plans for the next season of Goliath, we can take what we know and predict what will probably happen. Let's get into the details for Season 4.
When will Goliath Season 4 come out?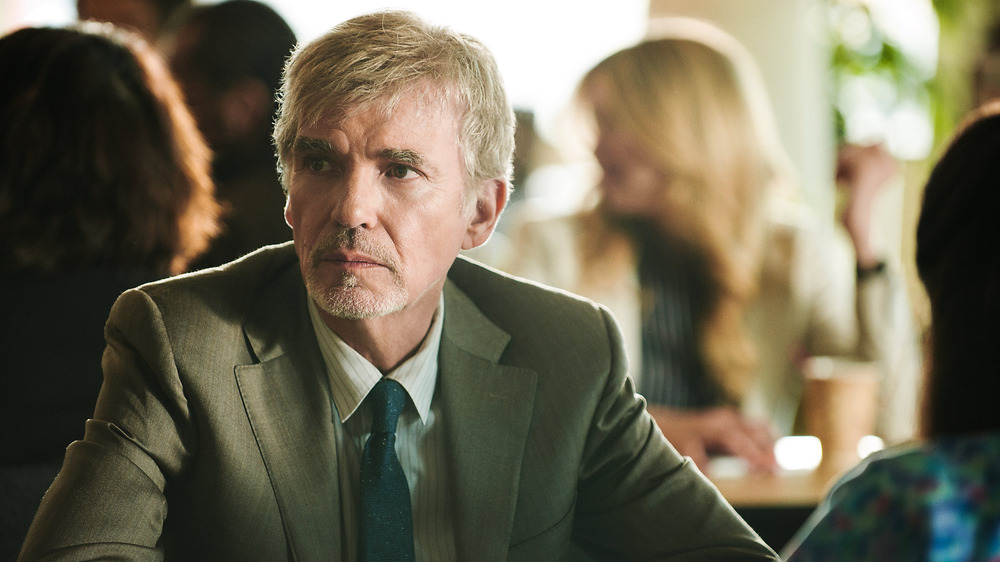 Amazon Prime
Shortly after the end of Season 3, the official Goliath Twitter announced the development of the series' fourth and final season. However, they gave no specific dates. On top of that, the COVID-19 pandemic has delayed production for the past year. It wasn't until December that Billy Bob Thornton was seen on set, according to The Daily Mail. This implies that while no specific release date has been scheduled for Goliath season four, the show's creators are at least in the process of filming.
Unfortunately, this only gives fans a rough idea of when they might be able to watch Season 4. Given the fact that they are currently in production, any time within the next year seems like a reasonable guess. The problem is that nothing is official until Amazon or one of Goliath's producers says anything. Patience will remain the biggest challenge for Goliath fans.
Who will be in Goliath season 4's cast?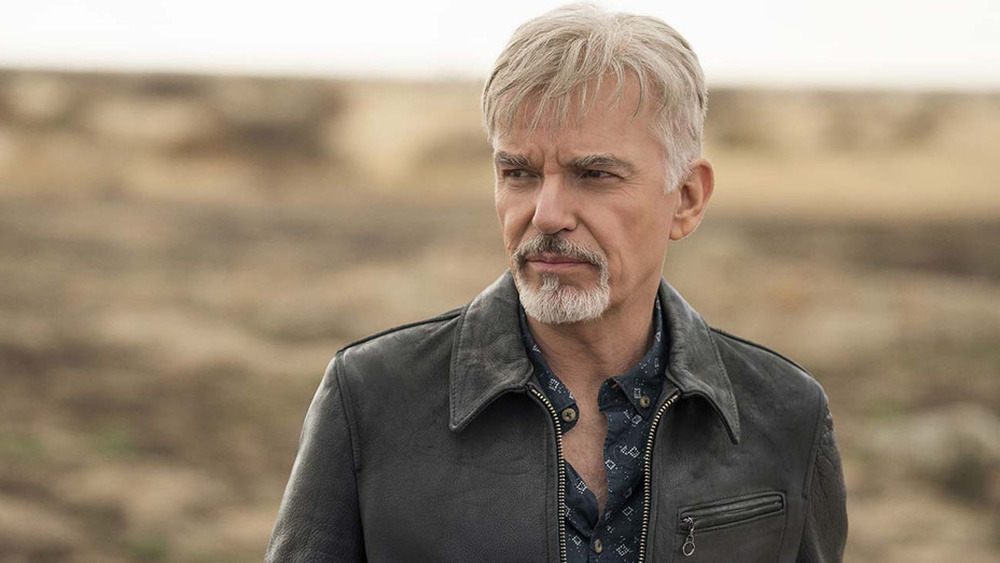 Amazon Prime
It seems like most of the show's regular cast will return. This includes Billy Bob Thorton (Billy McBride), Tania Raymonde (Brittany Gold) and Nina Arianda (Patty Solis-Papagian). This is good news for Goliath fans, who have no doubt fallen in love with these characters (and others) over the past three seasons.
In addition to this, however, Goliath is also adding a few new names to its roster. According to EW, Goliath will see the arrival of two new characters played by J.K. Simmons and Bruce Dern. In this season, Simmons and Dern are set to play George Zax and his brother Frank, respectively. George is the head of a large pharmaceutical company while Frank is "the scientific genius and ostracized black sheep of the Zax family." They are expected to be the new villains of this upcoming season. Simmons and Dern aren't the only newcomers, however, and will be joined by the likes of Haley Joel Osment, Jena Malone, and Clara Wong (via Variety). Osment and Wong will play other members of the Zax family, while Malone portrays the managing partner of a law firm.
What will happen in Goliath season 4?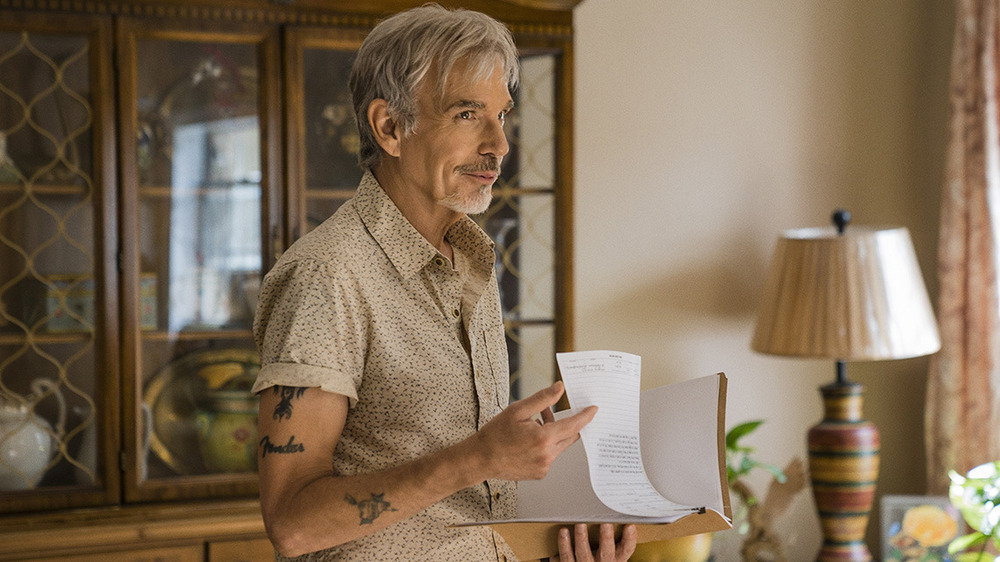 Amazon Prime
The end of Season 3 of Goliath kept fans on the edge of their seats. Protagonist Billy McBride was shot and left bleeding at the hands of Diana Blackwood (Amy Benneman). With the fate of McBride called into question, fans are quite uncertain of how season 4 will play out. It's easy to assume that McBride might survive due to Thornton's alleged presence on the set of Goliath, but nothing is certain until the show debuts.
As previously stated, J.K. Simmons and Bruce Dern are joining this season's cast. This opens plenty of room for speculation as the possibility of McBride's death calls many potential plot threads into question. How are the show's remaining characters going to come into conflict with the Zax family, and how will they oppose these new antagonists? Thankfully, all of these questions will be answered once Season 4 finally hits the small screen on Amazon Prime.