The Legal Drama Hidden Gem Series You Can Catch On Hulu
BBC One
The Split, a British drama show airing on BBC One, is all about divorce. The show, created by Abi Morgan, follows the Defoe family, most of whom are divorce lawyers working for the family firm — except for Hannah (Nicola Walker), who is also a divorce lawyer but works for the rival law firm, Noble & Hale, instead. On top of the strain between family members due to being work rivals, the family must also deal with the return of its patriarch, who's been estranged for several decades, amongst other unexpected hurdles.
The first season aired in April of 2018, with its second season following in February of 2020. Further, it was confirmed in March 2021 that The Split would return for a third and final season, with an air date currently unknown (via Good Housekeeping).
In the meantime, the two aired seasons are full of compelling drama to keep you invested and entertained until the third season airs.
The Split is an engaging and thoughtful drama series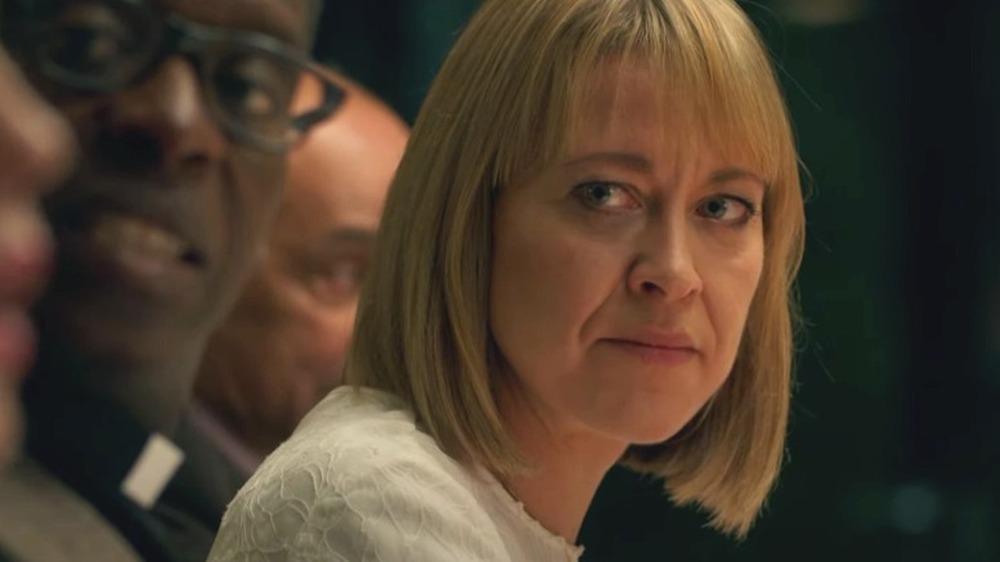 BBC One
At the beginning of season one, Hannah, the eldest daughter in the family, has just left her family's firm, Defoes, because her mother Ruth (Deborah Findlay) has changed her mind about stepping down to let Hannah take over the business. In response, Hannah leaves the family firm behind and heads straight for its rival, where she soon takes on two major cases — one representing the ex-wife of a well-known stand up comedian and one representing a former client of her mother's.
From there, The Split explores the intricacies of various types of relationships — marriages, both failed and intact, as well as complicated family ties. This kind of intended exploration can only be heightened by a stellar cast, as is the case with The Split. Collider writes "Each member of the cast brings an emotional honesty to their performance," and singles out Walker, who especially shines as Hannah with her "high degree of intelligence and vulnerability."
Further, the dialogue — by creator Abi Morgan, who either writes or co-writes every episode — has been noted by multiple outlets as a point of strength. The UK Times called the dialogue "never less than brilliant," while The Guardian calls Morgan a "master" of dialogue to the point of making viewers realize "what we're missing almost all the rest of the time on TV."
From the intriguing premise to the stellar cast and writing, The Split has plenty to offer drama-loving viewers — and the first two seasons are ready to be watched on Hulu.