J.K. Simmons Dishes On J. Jonah Jameson's Future In The MCU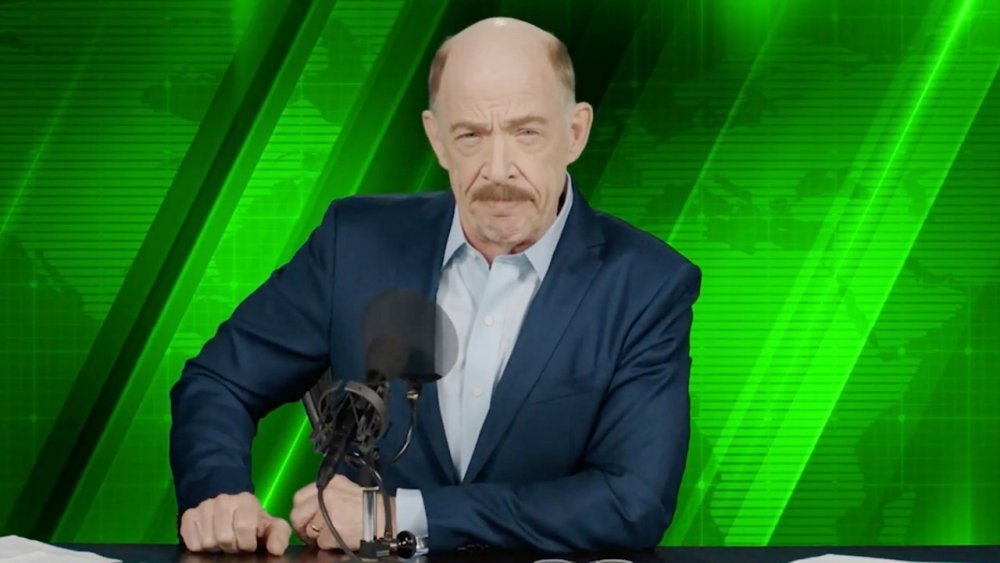 Sony/Marvel
Peter Parker's most tireless nemesis made a surprise return in Spider-Man: Far From Home — but will he be back to vex the wall-crawler again, or was his appearance just fan service?
J.K. Simmons, who portrayed loudmouthed, cigar-chomping newsman J. Jonah Jameson in all three of Sam Raimi's Spider-Man films, shocked fans by reprising the role for the killer mid-credits sequence of Far From Home. Recently, the actor phoned in to SiriusXM's The Jess Cagle Show for a chat — during which he revealed whether we'll see ol' JJJ  in the Marvel Cinematic Universe again.
A brief refresher: although Jameson's appearance in the latest solo outing for Spidey (Tom Holland) was brief, it was also ridiculously significant. Now a hard-hitting conservative vlogger for DailyBugle.net, Jameson is apparently pretty popular, as the scene saw his vlog being broadcast in a busy public square. On top of the world after taking a swing around the city with his new girlfriend MJ (Zendaya), Parker is brought crashing back down when Jameson publicly airs doctored footage making it appear as though Spider-Man were responsible for the phony elemental attacks on major European locales perpetrated by Mysterio (Jake Gyllenhaal). On top of that, said footage has the effect of framing Spidey for Mysterio's "murder" — and to add further insult to injury, Jameson proceeds to out Parker as Spider-Man to the world.
After his spot-on portrayal of Jameson in Raimi's films, it was impossible to picture any other actor in the role, which studio Sony thankfully realized. Simmons' appearance would have worked just fine as one-shot cameo, but the actor told Cagle that J. Jonah Jameson, in classic MCU parlance, will return. "There is one more JJJ appearance in the can, and from what I'm hearing, there is a plan for yet another one," the actor said. "So hopefully, JJJ will continue now and forever."
What movie could J. Jonah Jameson next appear in?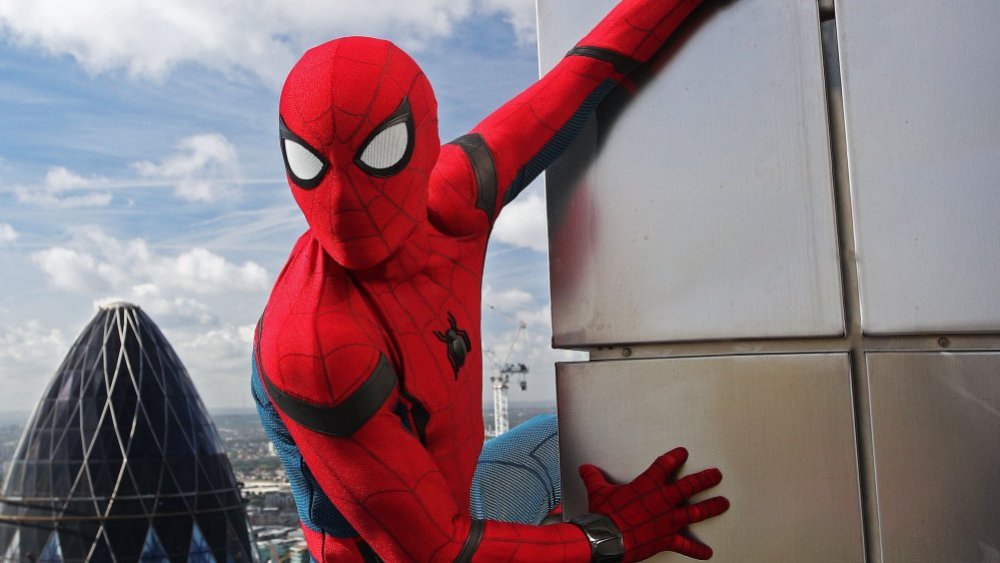 Sony/Marvel
This is fantastic news, as Jameson is obviously the only newsman brave enough to speak out on the Spider-Man menace (we couldn't resist). Simmons' remarks are interesting, though, in the context of the shared custody arrangement for the wall-crawler between Marvel Studios and Sony Pictures, which has held Spidey's film right since the '90s.
According to the current iteration of the agreement, we know that Holland's Spidey will appear in one more Sony-produced, MCU-set solo film (which is slated for release next year) and one Marvel Studios-produced team-up film (which we have no information on whatsoever). It stands to reason that Jameson will pop up in that as-yet untitled third solo flick, but it's the "plan for yet another one" that really has us intrigued.
Sure, Simmons may just be saying that it's his hope that JJJ will appear in whatever team-up movie Spidey appears in. He might also, however, be implying something else: that Marvel and Sony are already trying to hammer out the necessary details to extend their deal yet further, opening the door for more Spidey solo flicks set in the MCU. Indeed, it's been rumored (although not confirmed) that after the kerfuffle that briefly saw the deal torpedoed last year, the studios have come to their senses, and are now on the same page in their respective intentions to continue re-upping the deal ad infinitum.
It's also worth mentioning that the latest trailer for Morbius, the upcoming entry in Sony's (so far) Spider-Man-free Sony Universe of Marvel Characters, alluded to the events of Far From Home, even depicting an artist's rendition of Spidey (via Sony's own Spider-Man PS4 game) on a mural. It certainly looks like the studios intend to continue playing nice for the foreseeable future — so, hopefully, the "plan" Simmons was referring to is for an appearance in a fourth MCU-set Spidey solo flick.
Unfortunately, it'll probably be a year or more before we see how it all shakes out. Spider-Man: Home is Where the Webs Are (or whatever it ends up being titled) is currently slated for release on November 5, 2021.