The American Horror Story Star You Forgot Had A Cameo In Two And A Half Men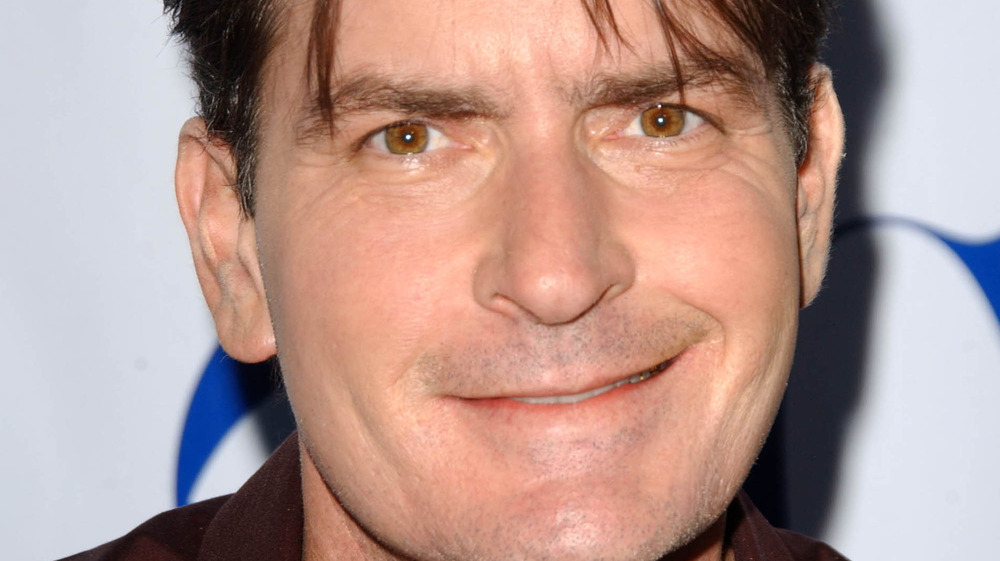 Shutterstock
CBS's Two and A Half Men had countless celebrity guest appearances throughout its 12 season run. From country legend Brad Paisley to Ashton Kutcher's IRL wife Mila Kunis, each celebrity cameo on the show stood out in its own way. One of the most memorable appearances, though, was by an American Horror Story alumni that earned the actor some major accolades.
In the midst of Charlie Sheen's struggles with substance abuse, he took aim at Two and a Half Men creator Chuck Lorre, ranting about him during interviews and hurling insults his way. Lorre responded by having Sheen's character Charlie Harper killed off the show, though eventually he offered him a chance for a final guest appearance in the last episode.
Before Lorre and Sheen reached their truce, however, the Two and a Half Men writers got creative. In an episode titled "Why We Gave Up Women," a special guest star played the role of Charlie's ghost — but it was probably the last actor anyone would have guessed to play the part.
A gender-swapped visit from Charlie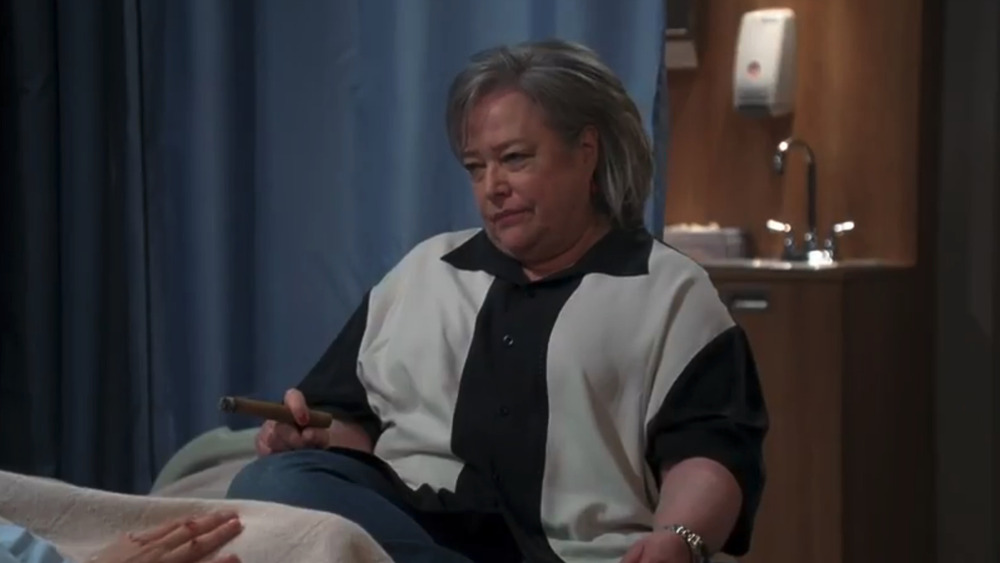 CBS
In "Why We Gave Up Women," Charlie's brother Alan Harper suffers from a heart attack and lands in the hospital. Delirious from the pain and drugs, he hallucinates a visit from his brother, only Charlie doesn't quite look the same — he looks like an older woman, played by none other than American Horror Story's Kathy Bates.
She exudes Charlie's swagger as she dons one of his famous bowling shirts and puffs on a cigar, and proceeds to give Alan life advice. When Alan asks if Charlie was reincarnated into the new body, "he" replies in true crass Charlie fashion: "Nah, I'm in hell. Walking around in this old broad's body is supposed to be some kind of eternal damnation. You know what? The joke's on them — boobs are still boobs!" The punishment is fitting for Charlie, since he was known to be a misogynistic womanizer when he was alive.
The surprise gender-swapped reveal was a hilarious moment that earned Bates her first ever Emmy award — an accolade she'd previously been nominated for 11 times (via The Washington Post).