Gearbox CEO Confirms What We Suspected All Along About The Borderlands Movie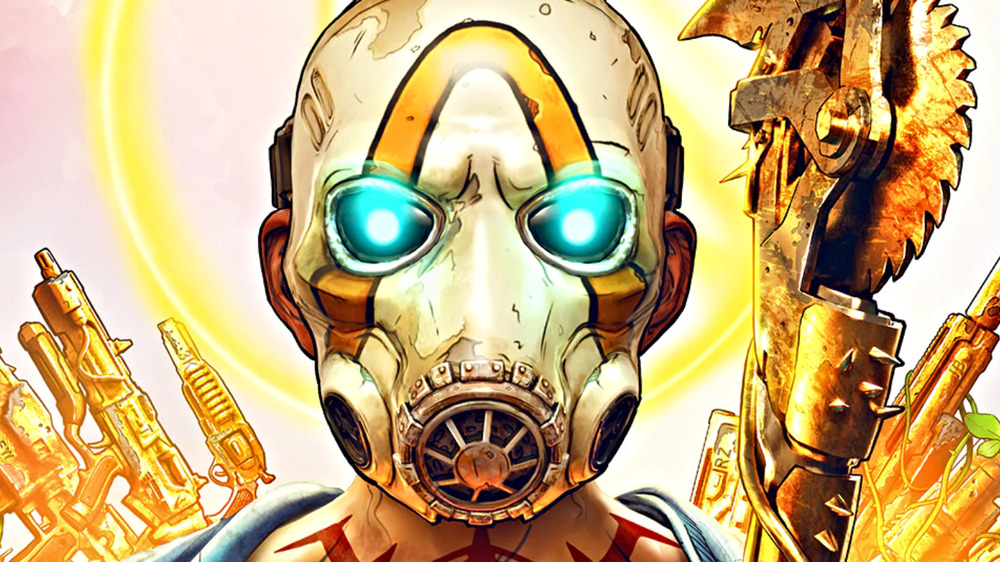 Gearbox Software/2K Games/Telltale Games
In an era where video games are more cinematic than ever before, it's the perfect time for a live-action, feature-length Borderlands movie. The action-RPG-slash-FPS game series has a rich history consisting of sequels, prequels, and spin-offs to help fill in details of the universe, so if the first film ends up being a success, there are plenty more stories to be told on Pandora. 
The cast of the Borderlands movie is already shaping up nicely, with Cate Blanchett set to lead the ragtag group of misfits as Lillith. According to Deadline, Lilith will be tasked with putting together a team to rescue a missing girl. Joining her on the dangerous monster-filled mission will be Jamie Lee Curtis as Dr. Tanis, Kevin Hart as Roland, Jack Black as Claptrap, Ariana Greenblatt as Tiny Tina, and Florian Munteanu as Krieg. They'll have to figure out a way to work together — despite their disparate personalities — to find a way to take down Atlas, played by Edgar Ramirez.
As with any adaptation, there are bound to be differences between the Borderland movie and the games it's based on. That's already abundantly clear considering the Atlas Corporation's CEO doesn't physically appear in any of the games, but in the film, he'll show his face. It looks like those behind the Borderlands legacy want to prep fans ahead of time that the film isn't going to be a one-to-one translation of what's come before.
The Borderlands movie allows for 'independent storylines'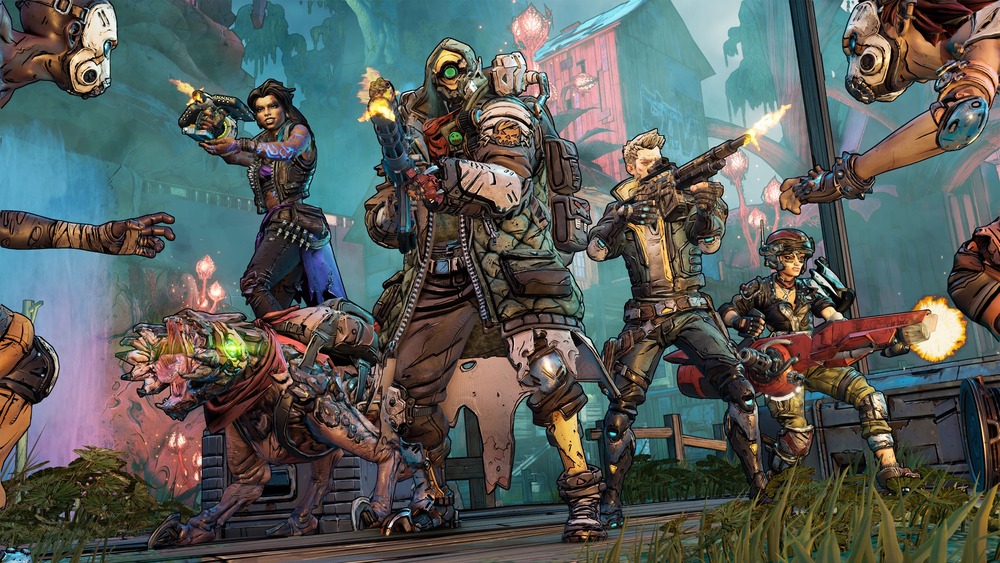 Gearbox Software/2K Games/Telltale Games
Excluding side missions, the main storyline of a video game can span for over 30 hours. When you're trying to incorporate mythology and character development within just two hours for a film adaptation, some compromises and sacrifices need to be made. As such, it shouldn't come as much of a surprise that Gearbox Software CEO Randy Pitchford has gone on the record to prepare fans for the fact the Borderlands movie is going to be its own thing. 
Pitchford stated on Twitter, "To the interested: The Borderlands Cinematic Universe is not identical to the Borderlands Videogame Universe. We are authentic to characters, tone and style, but allow for independent storylines. The mediums are not the same, so the content should not be bound to the same rules."
Fans were quick to voice their apprehension about the movie not doing justice to the games, causing Pitchford to further elaborate, "I've enjoyed and loved the Marvel Cinematic Universe and am grateful the story tellers and film makers understood that film is a different medium than comic books." It's a solid point. After all, Captain America: Civil War is vastly different from the Civil War arc in the comic books. In the latter, superheroes are forced to register with the government to reveal their secret identities. Since secret identities don't really play a factor in the MCU, the reasoning behind the legislation had to be changed. 
It's a big galaxy out there, and fans should keep an open mind. The games will still be there for players to explore and appreciate no matter what, so the Borderlands movie should be free to exist as its own thing — changes and all.