The Borderlands Movie Has Found Its Atlas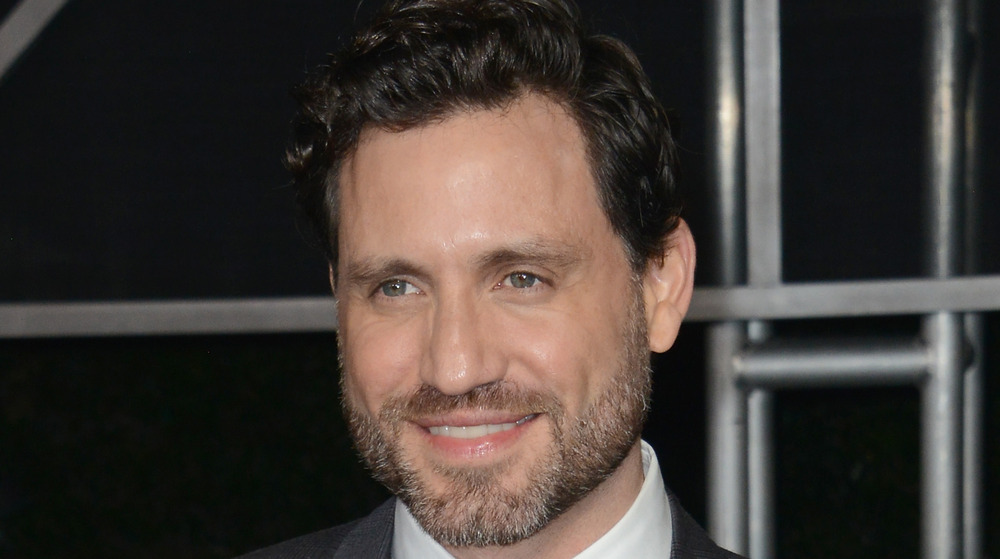 Albert L. Ortega/Getty Images
The hype behind the Borderlands movie's cast is overflowing because the film has a sizable selection of quality actors. They aren't quite as many as the franchise's billion guns — the trailer's boast, not ours — but the movie's roster grows every day. Audiences can look forward to Kevin Hart as Roland, Ariana Greenblatt as Tiny Tina, Jack Black as Claptrap, Jamie Lee Curtis as Dr. Tanis, and Florian Munteanu as Krieg. Additionally, Lionsgate just handed audiences one more name for the road. According to Deadline, Edgar Ramirez (Michael Acosta in Gold, Bodhi in Point Break) will join the movie as Atlas. Just who is Atlas, you ask? Good question, because he sure as skag on a car bumper isn't in any of the games. Oh, his name is everywhere, but up until now, the man was nowhere to be found.
In the Borderlands franchise, Atlas is one of the galaxy's premier weapons manufacturers — except for Borderlands 2 and Borderlands: The Pre-Sequel, where the company went out of business. In the games, Atlas guns have high damage and fire rates, and in Borderlands 3, they feature "Smart Bullets" that home in on enemies, so players with even the worst of aims can get a headshot with ease. The Borderlands movie will mark the first time Atlas' CEO has ever appeared — or been named.
The movie's plot rests on Atlas' shoulders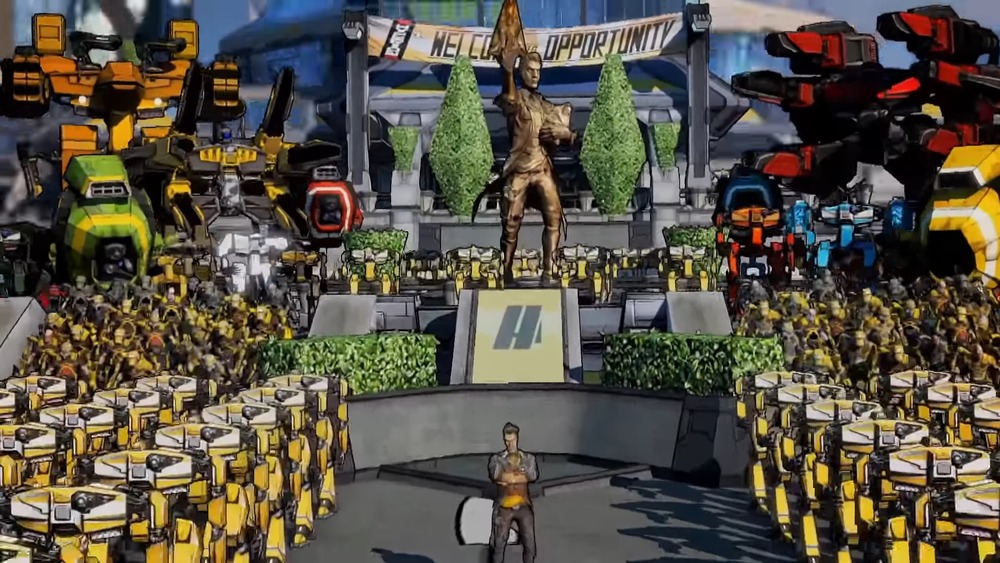 2K Games
Since Atlas the character has never been mentioned in Borderlands media, the movie has the honor of introducing audiences to the man behind the smart shotguns. According to Deadline's report, Edgar Ramirez will have his work cut out for him since Atlas will serve as the movie's main antagonist.
The article also discussed the movie's basic plot. Apparently, the Borderlands film will revolve around Lilith (Cate Blanchett) returning to Pandora to find out that Atlas has kidnapped her daughter. To save her, Lilith will form a ragtag team with Tiny Tina, Claptrap, Roland, Dr. Tanis, and Krieg.
The Borderlands movie's director, Eli Roth, was excited to have Ramirez on board."What an incredible honor to have an actor of Edgar's caliber, talent, and charisma playing opposite Cate Blanchett and this remarkable cast," he said. "Atlas has to be a truly magnetic personality, someone with charisma and charm but that air of menace underneath it all. I've been a fan of Edgar's since his early performances and he continues to amaze me with each dramatic turn. We want to create something wild, fun, and very different from anything they've seen from Edgar before."
It sounds like Ramirez' Atlas will steal more than a few personality and role trade secrets from Borderlands 2's main villain, Handsome Jack. Only time will tell if Atlas will live up to the hype.