The Idris Elba Cowboy Movie That's Dominating Netflix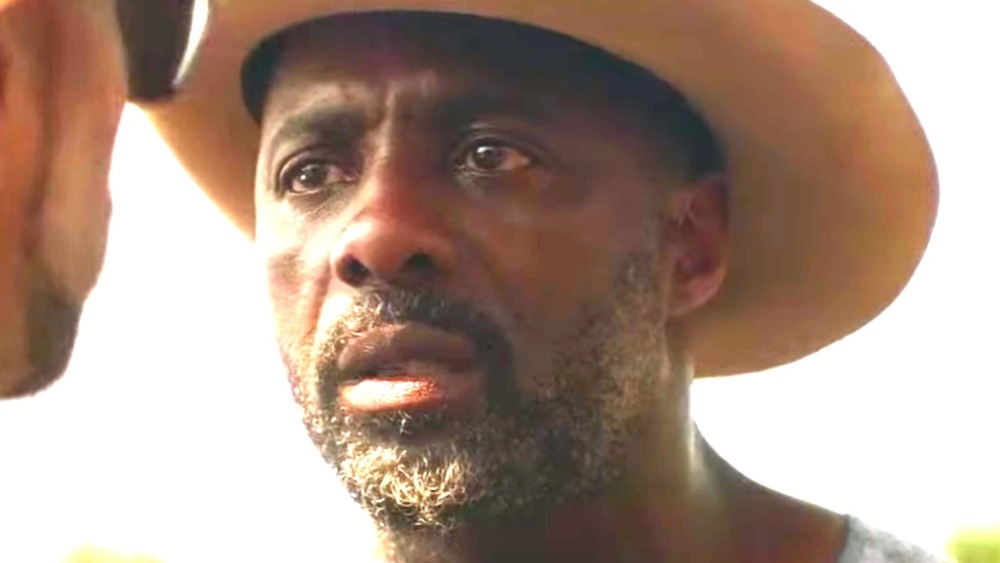 Netflix
Idris Elba is a Hollywood treasure, and fans of the charming Brit have a new way to get their Elba fix. In the latest of his films to hit Netflix, Concrete Cowboy, he stars as an urban cowboy named Harp whose estranged son Cole (Caleb McLaughlin) comes to live with him in Philadelphia. Harp's community of fellow Black cowboys serves as a place for Cole to channel his energy into something meaningful and allows him to become part of history.
While Concrete Cowboy is a masterpiece in its own right, it's based on a novel by Gregory Neri called Ghetto Cowboy — which was inspired by real people. Neri wrote on his website that "Though this story is fiction, it's inspired by the real life urban black horsemen of North Philadelphia and the Brooklyn-Queens area. ... The Brooklyn guys run the Federation of Black Cowboys, while the folks on Fletcher Street in Philly continue their battles against the City. Both use horses to keep young men off the streets. Both fight to maintain a tradition that has gone on for generations. But they're doing it their way. More power to 'em." With the combination of a talented cast and a heartwarming story, it's no wonder that Concrete Cowboy is currently sitting at #1 on Netflix's trending movies list.
Idris Elba delivers in this cowboy movie with a message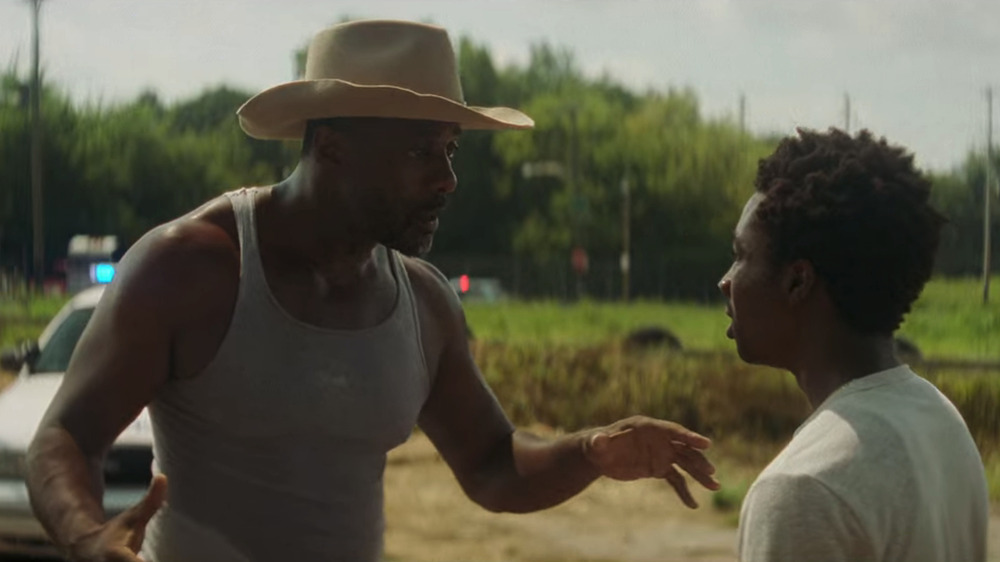 Netflix
There are tons of lessons to learn from Concrete Cowboy. Aside from getting a glimpse into the amazing history of the Fletcher Street Urban Riding Club, Concrete Cowboy is a tale about growing up, being a part of a community, and finding your passion. The fact that it's trending on Netflix is a perfect example of writer and director Ricky Staub's dedication to telling the Fletcher Street riders' story in an authentic and touching way.
Critics are also overwhelmingly positive about the urban cowboy drama, with the Rotten Tomatoes Critics Consensus dubbing it "Well-acted and solidly directed," and continuing, "Concrete Cowboy lassos old-fashioned uplift with its story of a father and son in a little-seen corner of American culture." Leah Greenblatt of Entertainment Weekly noted the film's take on a common trope, writing that "[It] finds fresh ways to update a classic coming-of-age story – not least because it's set not on some bucolic farmland or dusty ranch but in the streets of North Philadelphia, which has nurtured Black equestrians for generations."
Concrete Cowboy is a perfect movie to watch if you're ever in need of a feel-good ending or a very basic lesson on one of the United States' most overlooked communities — and you'll come out of it having learned a great deal.