Creed III - Everything You Need To Know
Warner Bros.
We may receive a commission on purchases made from links.
Released in 2015, Ryan Coogler's "Creed" revitalized an entire franchise. After all, audiences hadn't seen Sylvester Stallone's Rocky Balboa since 2006, and nobody expected the Italian Stallone to make a box office comeback. That all changed with "Creed," where Stallone took a step back to allow the film to focus on Adonis "Donnie" Johnson (Michael B. Jordan), the illegitimate son of Rocky's greatest friend and rival, Apollo Creed.
Under Rocky's tutelage, Donnie became a fore in the boxing world, leading to "Creed II," where the now-light heavyweight champ squared off against Viktor Drago (Florian Munteanu), the son of Ivan Drago (Dolph Lundgren) — the man who killed his father in the ring. And he slugged it out in both films, Donnie also struggled to find balance in his home life and peace with his father's legacy.
However, Donnie's story didn't stop there. On March 3, 2023, his story continued with "Creed III." So what is there to know about Donnie's third big bout? Who starred in the film, and who was in their corner, directing them? And how did critics and audiences respond to the third installment in this popular spinoff series? Well, lace up the gloves, step into the squared circle, and let's look at everything you should know about "Creed III."
What is the plot of Creed III?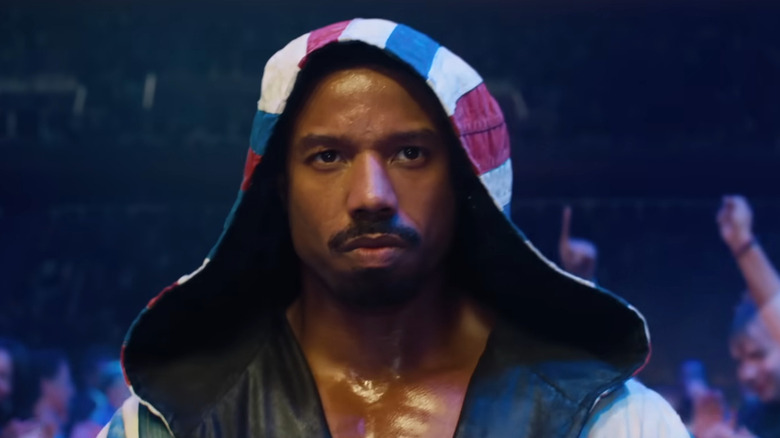 Warner Bros.
In the original "Creed" film, we watched as our titular hero entered the world of prizefighting, with a cancer-stricken Rocky Balboa as his mentor. With the former champ by his side, Donnie grappled with his father's complicated legacy and trained for a championship fight. The sequel saw Donnie and Rocky dealing with the Dragos, Viktor and Ivan — father-and-son pugilists with a direct connection to Donnie and Rocky.
Despite coming to terms with his family history, the past isn't done with Adonis Creed just yet. In the third installment of the franchise, Donnie has taken off his gloves and retired, working now as a boxing promoter. His wife, Bianca, is a music producer, and his daughter, Amara, wants to follow in her father's footsteps, even if it gets her in trouble. And it's in this new phase of Donnie's life that Damian "Dame" Anderson shows up.
Damian and Donnie were childhood friends, but while the young Creed found success in the ring, Damian wound up in prison for 18 years. Now, he's out — and he's got some issues with his former friend. A boxer himself, Damian feels robbed of his career, and he's here to take the title and everything Donnie's got. Once brothers, these two rivals will have to settle their differences inside the ring.
Who stars in Creed III?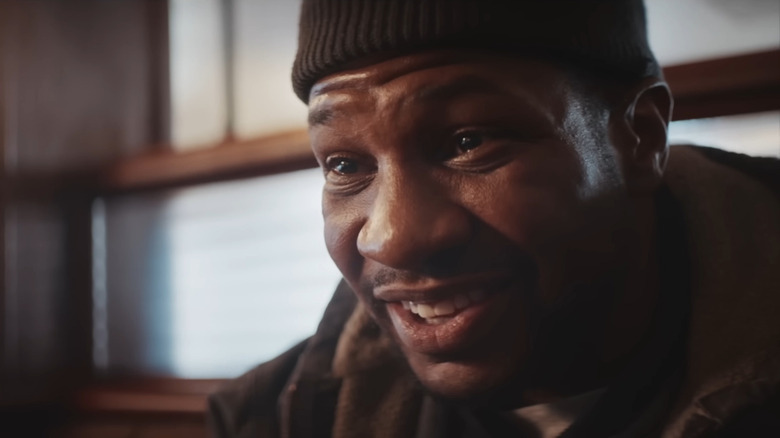 Warner Bros.
"Creed III" features an absolutely stacked cast of Hollywood A-listers. It goes without saying that Michael B. Jordan reprises the role of Adonis "Donnie" Creed. Tessa Thompson of "Thor: Ragnarok" fame has also returned to play his wife, Bianca. As for their daughter, Amara, she's played by Mila Davis-Kent.
Phylicia Rashad is back as Donnie's mom, Mary Anne Creed, and Wood Harris appears as Tony "Little Duke" Evers, Creed's trainer. You'll also get to see the return of Florian Munteanu as Viktor Drago, the son of Ivan Drago. Sadly, one major player who didn't return to the series is Sylvester Stallone, who's battling producer Irwin Winkler over the rights to the franchise. Speaking with The Hollywood Reporter, the actor said, "That's a regretful situation because I know what it could have been. It was taken in a direction that is quite different than I would've taken it. ... I'm much more of a sentimentalist. I like my heroes getting beat up, but I just don't want them going into that dark space. I just feel people have enough darkness."
But as one legend stepped away, a rising star took his place. Jonathan Majors stars as the film's antagonist, Damian "Dame" Anderson. Majors has made quite a name for himself recently, starring in projects like the horror series "Lovecraft Country" and the Western "The Harder They Fall." Of course, he also appeared as He Who Remains in "Loki" and Kang the Conqueror in "Ant-Man and the Wasp: Quantumania."
As for cameos, boxing fans should keep an eye out for a true GOAT. Multiple-time champion Canelo Álvarez will be making his acting debut in the film, along with sports commentator Stephen A. Smith. Plus, former cruiserweight champion Tony Bellew reprises his role as Ricky Conlan, the antagonist from the first "Creed" film. Rounding out the cast, we've got boxer José Benavidez Jr., singer Kehlani, Selenis Leyva of "Orange Is the New Black," and Thaddeus J. Mixon and Spence Moor II as younger versions of Donnie and Damian, respectively.

Who directed Creed III?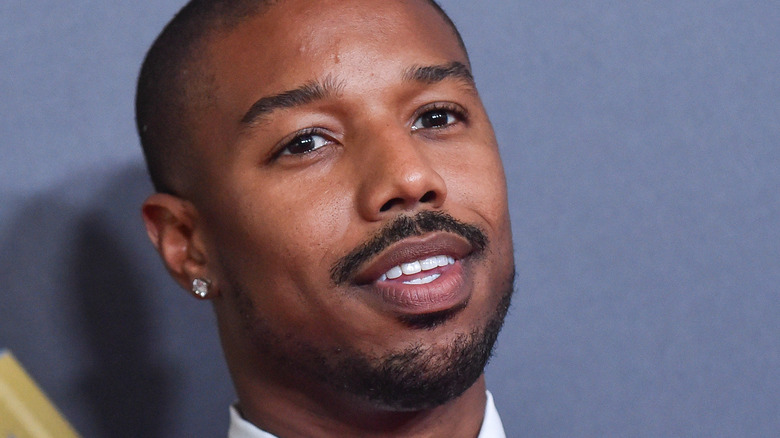 DFree/Shutterstock
After starring in TV shows like "The Wire," "All My Children," and "Friday Night Lights," Michael B. Jordan finally found A-list stardom by teaming up with director Ryan Coogler and playing in a trio of powerful films — "Fruitvale Station," "Black Panther," and, of course, the first "Creed" movie. But after two decades in the business, Jordan finally stepped behind the camera for the first time to direct "Creed III."
So why did he decide to make the boxing film his directorial debut? As he explained at a press conference (via Variety), "For me, it was the perfect time, growing up on set and in the industry for over 20 years. ... I finally got to this place in my career where I wanted to tell a story and not just be in front of the camera, not just execute somebody else's vision."
With all that behind-the-scenes experience under his belt, it's now wonder Jordan absolutely crushed his first time sitting in the director's chair. He also got wisdom from some of the best. According to Empire, he learned about directing while acting from Denzel Washington (who's directed films like "The Great Debaters," "Fences," and "Antwone Fisher") and Bradley Cooper (who's directed "A Star Is Born" and "Maestro"). Plus, he received guidance from Ryan Coogler. In fact, Jordan shared some of the advice that Coogler gave him, saying, "He was just like, 'It's never the right time. You've just got to jump in the deep end and go for it.'"
As for the screenplay, Jordan worked off a script written by Zach Baylin ("King Richard") and Keenan Coogler ("Space Jam: A New Legacy"), and the duo also worked with Ryan Coogler on the story.
How did critics and audiences respond to Creed III?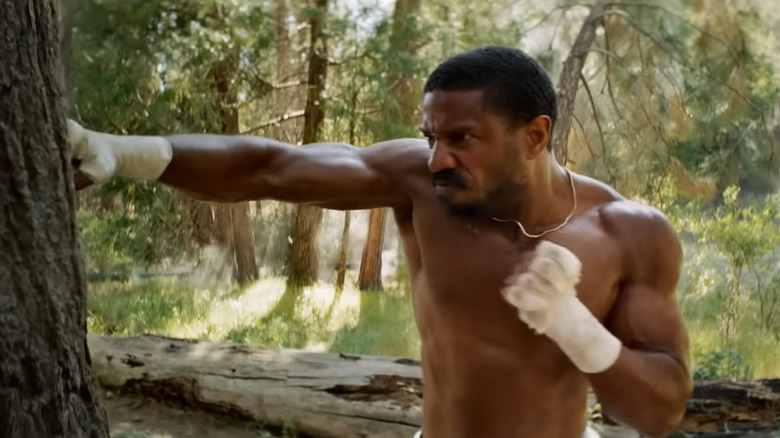 Warner Bros.
"Creed III" scored a knockout blow with critics, securing an 88% Rotten Tomatoes score on 298 critics' scorecards. When writing about Michael B. Jordan's directing style, our very own Dominic Griffin wrote, "Here, Jordan strikes the distance between the chess-match-focused details of Guy Ritchie's 'Sherlock Holmes' films and a litany of anime influences the director has name-checked himself in interviews."
Christy Lemire of RogerEbert.com echoed this praise, writing, "Jordan has long since proven himself as an actor of terrific charisma, versatility, and humanity; with 'Creed III,' he shows he's just as captivating on the other side of the lens." Valerie Complex of Deadline Hollywood Daily also loved the look of the film, writing, "The visuals are full of action and energy."
On the audience side of things, it was a clear victory for "Creed III." The film currently boasts a 96% audience score based on 5,000+ reviews. That's the most fan love for a "Creed" entry to date.
How did Creed III perform at the box office?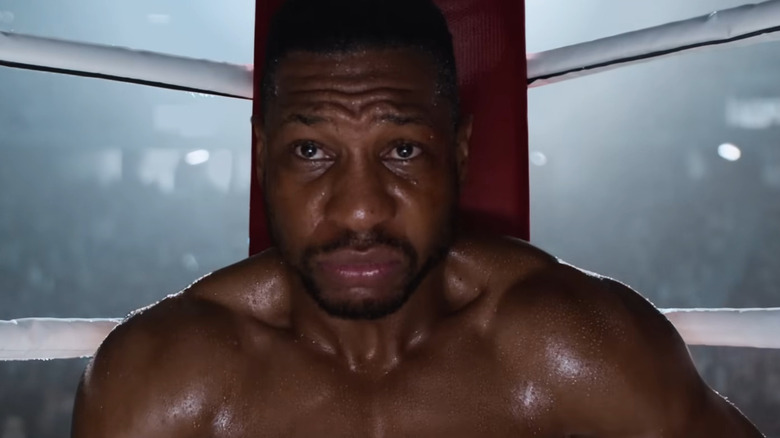 Warner Bros.
Some fighters need a round or two before they can really start piecing up their opponent. But some come barreling straight out the gate, knocking people out in round one. That's the kind of opening "Creed III" had, earning $58 million in North America and $41 million internationally. And with those numbers, "Creed III" was immediately winning titles, laying claim to both the biggest domestic opening for a sports movie and the biggest opening for a first-time Black director. Those are some truly serious stats, and "Creed III" continued to punch its way to the top, with the film currently sitting at a worldwide cume of $185 million, punching past the original "Creed" and catching up on the sequel.
What is Creed III rated?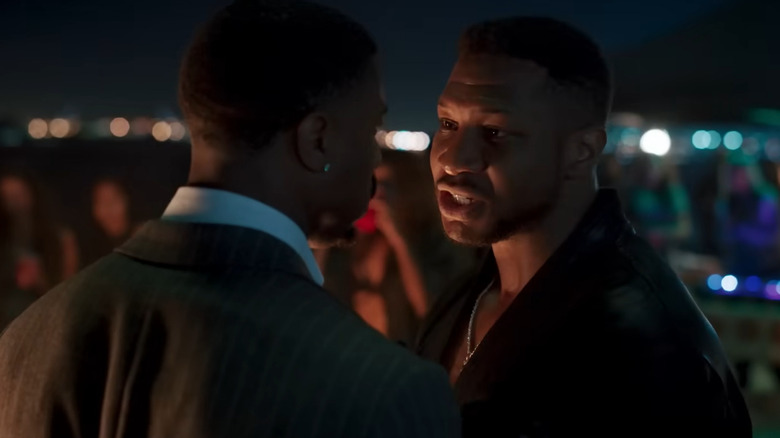 Warner Bros.
None of the movies in the ever-growing "Rocky" franchise have ever strayed into R-rated territory. Every one of these pugilistic pictures — from the original Sylvester Stallone flick to the Michael B. Jordan movies — has been rated PG-13 or PG (of course, in a few instances, that's a 1970s PG, which would be PG-13 in today's world).
The same goes for "Creed III," which has earned itself a PG-13 rating for "intense sports action, violence and some strong language." So yeah — not much of a shock there. The movie revolves around boxing, so "intense sports action" and "violence" are pretty integral to the plot. However, while the showdown in the squared circle is pretty violent and there's definitely blood involved, it won't be anything so intense that you'll have to shield your eyes. If you've seen any of the "Creed" movies, you know what to expect.
Where to watch the previous Creed movies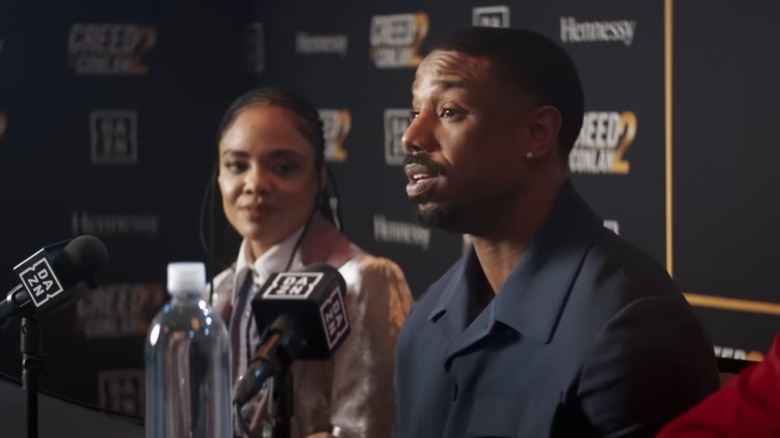 Warner Bros.
Before you check out "Creed III," you'll no doubt want to catch up on Donnie Creed's backstory. If you want to go back to the very beginning of our hero's journey, you'll need to watch 2015's "Creed." The film — which features an Oscar-nominated performance from Sylvester Stallone — is available to stream on Prime Video, HBO Max, Sling, DIRECTV, TNT, TBS, and TruTV. Or if you feel like some spending some of your prizefighting money, you can rent it for $3.99 on Amazon Video, Apple iTunes, Google Play, and YouTube, and Vudu.
When it comes time to watch the second chapter in Creed's story, as he confronts the son of the man who killed his dad so many years ago, you'll need to check out "Creed II." It's currently streaming on Prime Video, HBO Max, DIRECTV, TNT, TBS, and TruTV. You can also rent it for $3.99 on Amazon Video, Apple iTunes, and Vudu, as well as for $5.99 on Google Play and YouTube.