James Cameron Just Offered An Exciting Update On Avatar 2 And 3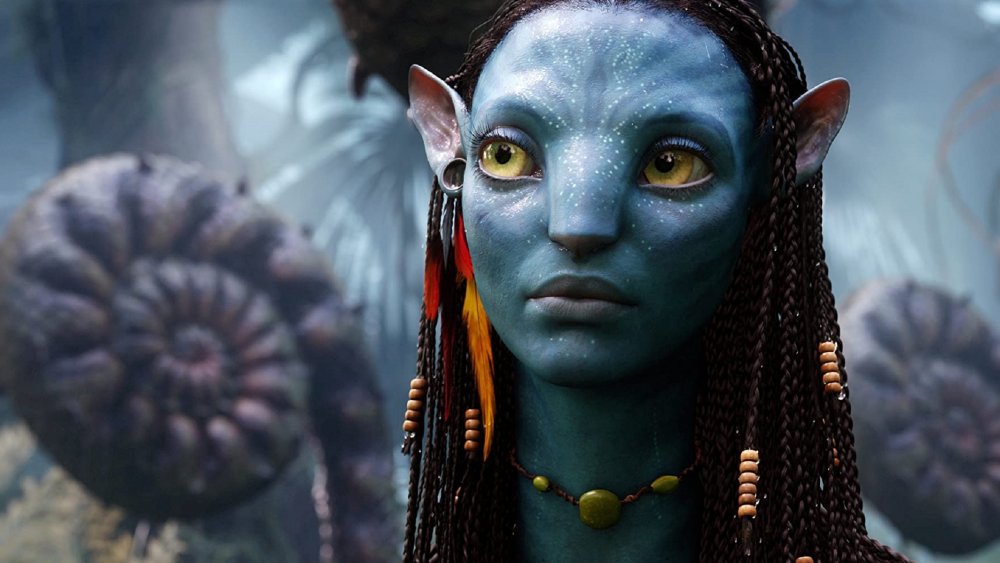 20th Century Studios
James Cameron's Avatar was a global phenomenon when it premiered in 2009. It topped box offices across the globe, as sci-fi fans and people fascinated by the film's groundbreaking effects and motion-capture technology flocked to the theaters. The movie raked in over $2.7 billion worldwide — resulting in Avatar becoming, for a time, the highest-grossing film in history — and a sequel seemed imminent from the beginning. That is, of course, happening — but writer-director-producer James Cameron is making four Avatar sequels rather than just one.
However, the next installment in the nascent Avatar franchise hasn't materialized yet, and in 2020, we're still waiting what's next in store for Jake Sully (Sam Worthington), the Neytiri (Zoe Saldana), and the rest of Pandora's literally colorful denizens. Though Cameron has been hard at work with the sequels, an assortment of scheduling troubles, corporate antics, and the sheer scale of the project have seen Avatar 2 getting repeatedly delayed. 
Despite the problems that have plagued the production, Avatar 2 is moving along swimmingly, and the wait for the next Avatar fix won't be all that long. Cameron just offered an exciting update on both Avatar 2 and Avatar 3 that should leave fans hyped.
James Cameron says Avatar 2 has finished filming, and Avatar 3 is nearly complete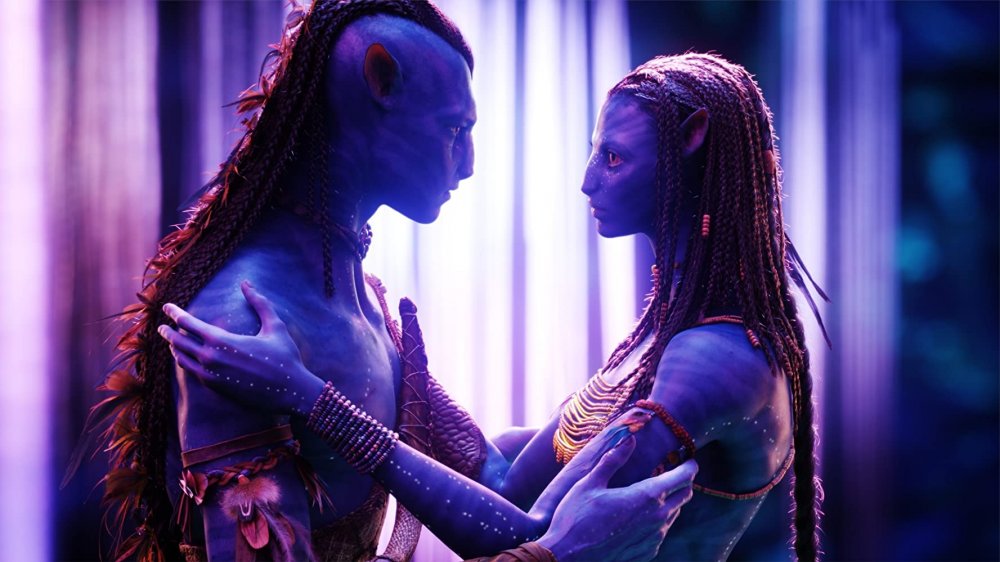 20th Century Studios
In a 2020 Austrian World Summit Zoom interview with Arnold Schwarzenegger, Cameron revealed some unexpected gems about the status of the next installments of his magnum opus. Though he admitted that the global pandemic shutting down production on the four Avatar sequels pushed things back "about four and a half months" and forced the team to move Avatar 2's release to December 2022, Cameron also provided some extremely positive updates. According to the filmmaker, the first Avatar sequel has already finished shooting, and the next one's not far behind. 
"Where we are right now, we're down in New Zealand shooting. We're shooting the remainder of the live-action. We've got about 10 percent left to go. We're 100 percent complete on Avatar 2 and we're sort of 95 percent complete on Avatar 3," Cameron told Schwarzenegger.
What's more, the maestro doesn't intend to rest on his laurels when it comes to future installments in the franchise. "Now, that doesn't mean I have an extra year to finish the film," Cameron said about pushing Avatar 2 to 2022. "Because the day we deliver Avatar 2, we'll just start working on finishing Avatar 3." 
So, there you have it. Though the project still has a long road of rigorous post-production ahead, it does indeed look like the blue glow of the first Avatar sequel is slowly yet steadily starting to loom on the horizon. 
Avatar 2 is scheduled to hit theaters on December 16, 2022. Avatar 3 will follow on December 20, 2024 — then Avatar 4 on December 18, 2026 and Avatar 5 on December 22, 2028.