The One Concrete Cowboy Scene That Makes Us Love Caleb McLaughlin And Idris Elba Even More
This content was paid for by Netflix and created by Looper.
There's a lot of authenticity to be found in the story of Concrete Cowboy. Not only is the heartwarming drama based upon Philadelphia's community of real-life urban cowboys, but the film also prominently features several of the club's horsemen and women and was filmed on location right in the heart of their homestead. In addition to putting the spotlight on this historic and charming group, the film also presents a powerful tale of family and finding one's true place in society.
Concrete Cowboy first introduces us to Caleb McLaughlin's Cole, a troubled teen whose mother Amahle (Liz Priestley) has reached her breaking point with his bad behavior. After Cole is expelled from school for fighting, Amahle packs his things and drives him from Detroit to Philly to spend the summer in the care of his estranged father, Harp, who is portrayed by Idris Elba.
Harp has been absent for Cole's life up until this point, and now that he is in the picture again, Harp uses tough love lessons in his exchanges with Cole. At first, Cole is repelled by Harp's personality and lifestyle — and the fact that Cole now has to share a room with a horse named Chuck. But over time, he begins to warm up to his father and this unique way of life. However, Harp still tends to keep Coleat arm's length, which only strengthens Cole's temptation to join the dangerous drug-peddling enterprises of his childhood friend Smush (Jharrel Jerome). Things really come to a head once Cole sees just how kind and considerate his dad can be to others as Harp helps a disabled friend ride his beloved steed once again by building him a specialized safety saddle.
Harp's gesture is truly touching to all of his friends, but Cole is hurt that his dad doesn't show him such generosity of spirit, so he decides to pack his bags and commit to being on Smush's crew. The father-son confrontation that follows is emotional and revelatory. And not only that, it showcases just how talented both Caleb McLaughlin and Idris Elba are at their craft.
Caleb McLaughlin plays to Cole's frustrations perfectly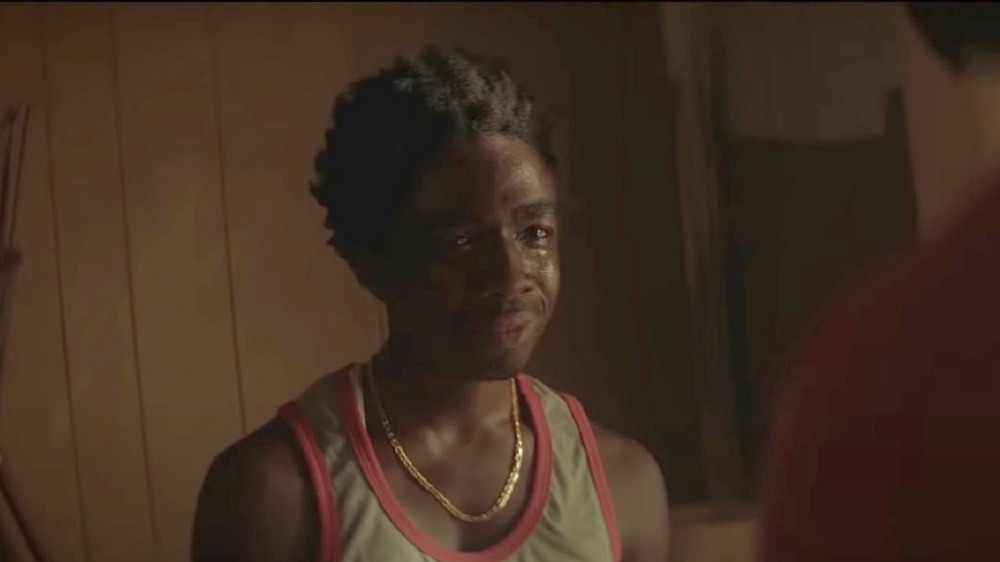 Netflix
By the time this scene occurs, Cole has already been through so much. While many of his troubles are of his own making, he's still wounded by being suddenly sent away by his mother and then getting such a chilly reception from his father, who was a complete stranger before. So Cole's emotional turmoil in the moment is about so much more than just Harp showing extreme kindness to a friend and not him, and he makes that crystal clear in the argument with his dad.
Harp tries to stop Cole from running off to Smush, telling him that he is his father and has a say in where he goes. That's when Cole snaps and shouts, "You ain't my f***ing father. I mean, you're a f***ing father to everyone else out here ... Damn, the motherf***ing horses got more love than me." Cole has been holding back his true feelings about his father ever since being dropped on his doorstep, largely because he didn't have anywhere else to go. But here, he's finally ready to take his dad to task for being so uninvolved before and so cold to him now.
Audiences have certainly seen McLaughlin hold his own in on-screen arguments before. Who can forget when he stood up to his own friends when he suspected something was amiss with Eleven (Millie Bobby Brown) in Stranger Things? And he has also had dramatic confrontations with adult co-stars, as with his turn as the basketball player Darius in High Flying Bird. But the fight is extremely personal for his character in this moment, so McLaughlin imbues his every word with just the right amount of rage and heartbreak.
By carefully layering even his angriest words with a tinge of sadness, McLaughlin is able to pull off a convincing pivot to a point of despair when Cole then breaks down and tearfully asks his dad, "Why do you hate me, man?" That line marks a major shift in the tenor and purpose of their talk, and McLaughlin executes on it beautifully.
Idris Elba's soul-bearing skills are completely on-point, too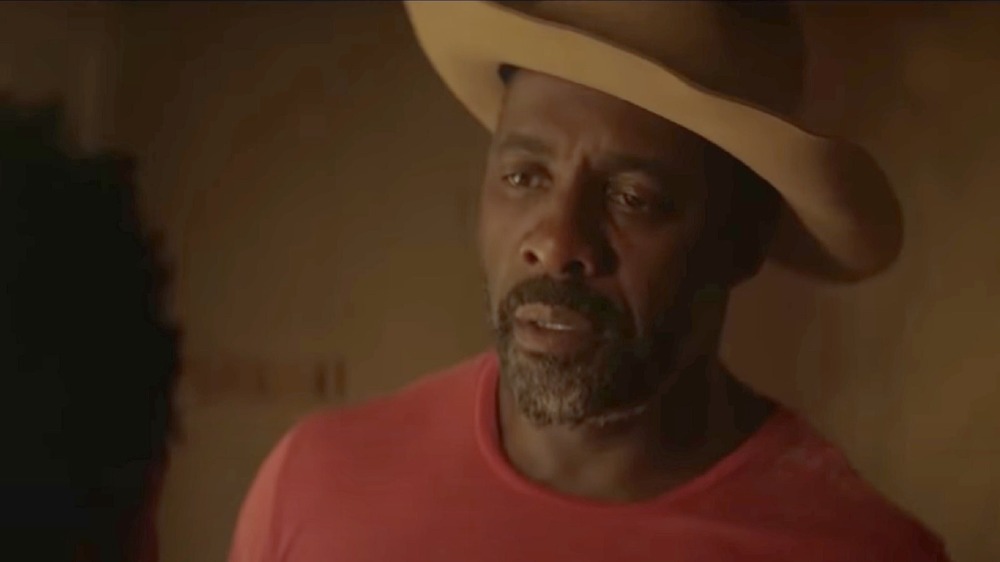 Netflix
Cole isn't the only one who's ready to lay his heart on the line in this scene. After seeing what so much distance is doing to his son, Harp decides to finally open up and explain himself and his absence, after what appears to be a bit of deliberation about how to get it just right. Harp puts on a vintage John Coltrane record as the musical accompaniment to his monologue as he tells Cole that he was once "just like Smush," and it cost him everything: his relationship with Amahle, his property, his liberty and the years he spent in prison, and, perhaps most importantly, the chance to meet his then-unborn child.
As he divulges this difficult piece of his history, Elba accentuates his dialogue with expressions that highlight the emotional complexities that the character is experiencing all the while. Both regret and resignation appear on his face, and he also appears to be a bit afraid to speak about his full history for fear that his boy might follow in the same footsteps. At the same time, as heavy as it is, he adds a few touches of humor to ensure the mood is not too sullen when he gets to the kicker of the conversation, which is the heartwarming revelation that he is playing a song from this particular artist because it is the one he chose to name Cole after.
At the time he chose this name, Harp already knew that he was heading to jail, and he thought that by asking Amahle to name their baby after John Coltrane, Cole might have the same fate as the late, great jazz legend, since he was also raised by a single mother. Elba's eyes are wistful as Harp says, "Greatest man I ever knew, did it without a father." Harp then sits down on the couch, appearing ready to quietly accept whatever Cole wants to do with all of this new information.
Once Cole does choose to sit down beside him on the couch instead of running away, Harp is back to being as stoic and silent as he ever was, but his stern expressions are softened now. The two don't leap into a gushy father-son hug or share "I love you"s like you might expect from a cinematic situation like this. But because the actors have packed so much emotional resonance into their words, the very act of these two sharing this space with a new understanding of one another is a triumph.
Elba is no stranger to playing the strong and silent type of father figure in films; he was certainly broody and standoffish, but still caring, as Roland Deschain in The Dark Tower while guiding little Jake (Tom Taylor) through Mid-World. Meanwhile, he was downright manipulative and menacing to kids as the Commandant in Beasts of No Nation. But here, even though his character dresses down his son several times by saying he is a "boy," he is treating him as just the opposite — Harp knows that Cole is grown and can easily walk out the door and onto a future that he fears for him, and leveling with him is his best chance of getting through. Similarly, it's clear in this scene that Elba and McLaughlin have also developed a nice level of respect for one another to become such strong scene partners, and they both shine as a result.