The Forgotten Dennis Quaid Comedy You Can Watch On Amazon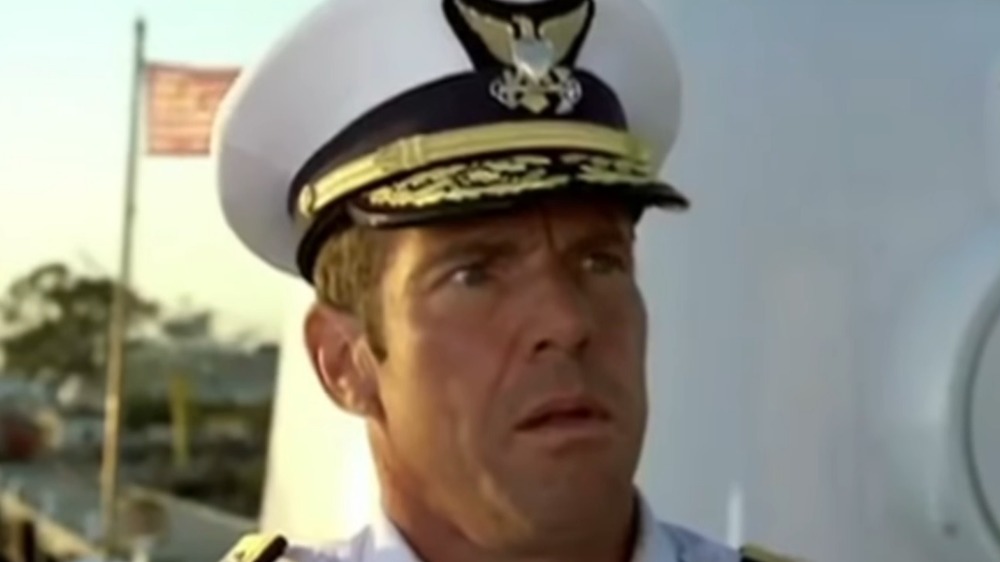 Paramount Pictures
If you love the good ol' days of comedies when hijinks reigned supreme, then Amazon Prime has a movie you're going to want to check out.
The 2005 comedy Yours, Mine and Ours stars Dennis Quaid and Rene Russo of Get Shorty fame as Frank Beardsley and Helen North, two total opposites who do have one big thing in common. Frank is a straightlaced Coast Guard admiral with eight children from his previous marriage, while Helen is an earth mother who has ten adopted and biological children of her own. As it turns out, opposites really do attract. After a clandestine meeting, Frank and Helen end up getting married. Of course, tying the knot also means taking on the monumental task of blending their families and living under one roof.
Needless to say, the transition doesn't exactly go smoothly. Whether they are fighting over the bathroom schedule or trying to get along at school, Frank's uptight kids and Helen's rambunctious rascals are never not at odds with one another. Can they all learn to live together as one big happy family, or will their grand experiment end in failure?
The film wasn't exactly a huge hit when it came out. It was panned by critics and did modestly at the box office. However, for fans of family-friendly comedies, it's worth a watch, especially as it's available on Amazon Prime with a Paramount+ subscription.
You might also be surprised to learn that the movie is not only a remake, but it's based on a true story.
The true story behind Yours, Mine and Ours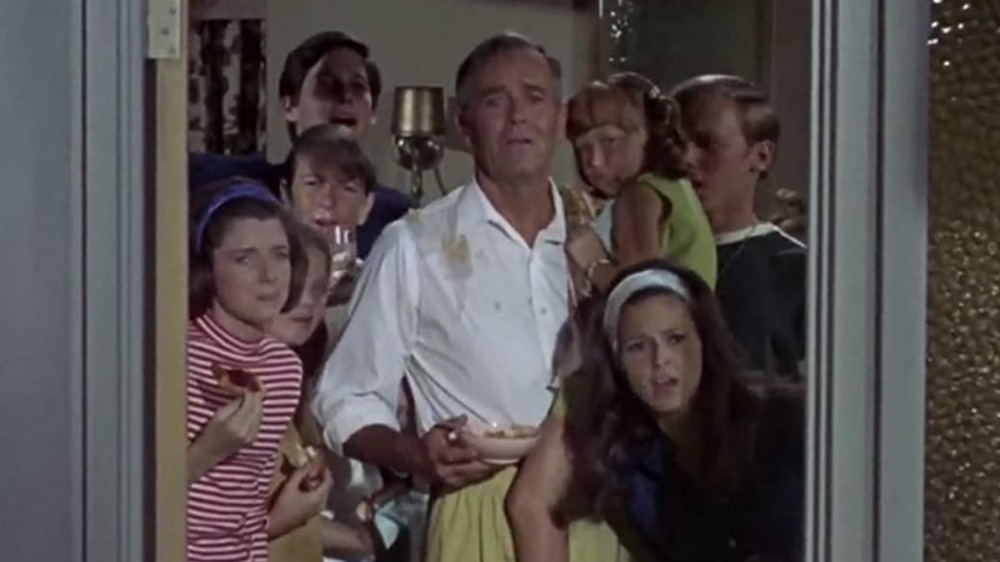 United Artists
Although the plot of Yours, Mine and Ours sounds like it was drummed up to produce as many physical gags and comedic misunderstandings as possible, the Beardsley-Norths were actually based on a real family. The real-life couple were married in 1961 and ended up having two children together in addition to the 18 they brought into the marriage (via Monterey Peninsula Herald). Helen Beardsley even wrote a book about their unique familial situation, Who Gets the Drumstick? It was originally published in 1965 and a few years later the first film adaptation hit theaters.
The original 1968 version of Yours, Mine and Ours stars Lucille Ball and Henry Fonda as Helen and Frank. While many of the details of the 1960s version differ from the 2000s version (Helen is a nurse at a Naval installation, not a free-spirited accessories designer), it follows the same basic setup. The original was a big box office success when it was released. According to The Numbers, it brought in nearly $26 million, which is roughly $200 million in 2021 money when adjusted for inflation.
Considering the success of the original film, it's no wonder a remake materialized several decades later. If you end up loving 2005's Yours, Mine and Ours, you can also rent or buy the 1968 original on Amazon.