The Real Reason Dennis Quaid Approached Pawn Stars For An Item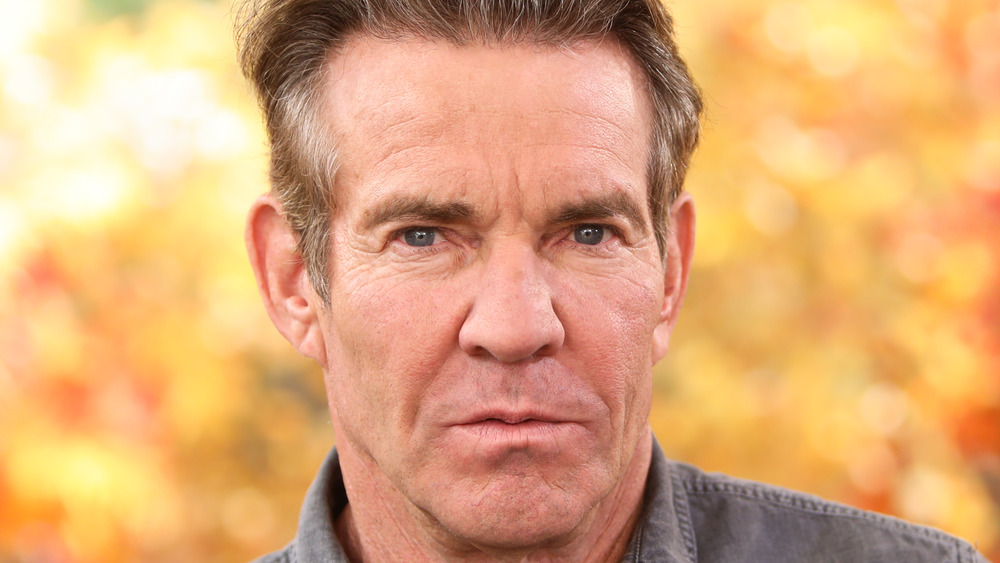 Paul Archuleta/Getty Images
No actor loves to portray recent POTUSes as much as Dennis Quaid. Jack Quaid's dad played Bill Clinton in the 2010 TV movie The Special Relationship, was cast as George W. Bush in the Hurricane Katrina season of American Crime Story before it was called off, and will portray Ronald Reagan in the forthcoming biopic Reagan, which is slated for an early 2022 release. In a January 2021 interview with Entertainment Weekly, Quaid even said Reagan is his favorite president: "I admired him so much, and so I had a chill of fear go down my spine when I was offered [the role]. That's usually kind of a sign that maybe I should do it, because it's out of my comfort zone." (If playing another President is outside of Quaid's comfort zone, we're curious to hear what's inside of it).
Quaid is also an actor who likes to do research and put in the work to embody a character — especially if he's portraying real-life people, like U.S presidents. He gained 35 pounds in order to portray pre-quadruple bypass Bill Clinton, and though he won't be packing on the pounds to play the 40th President of the United States, Quaid did prepare for the role in an interesting way. In fact, it led him all the way to Pawn Stars' Rick Harrison.
Getting his hands on a Reagan-owned item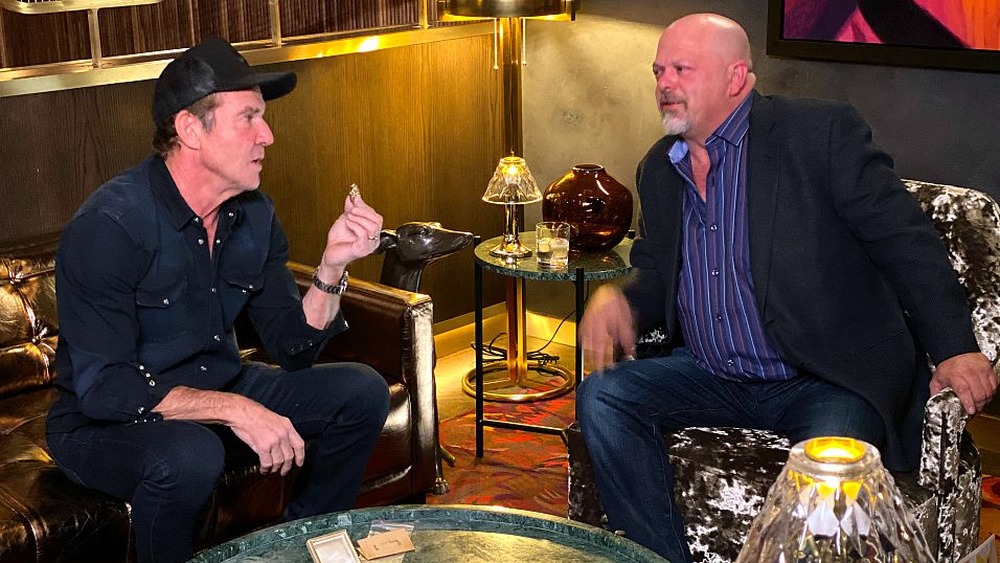 TheBlast.com
According to The Blast, Quaid recently bought from Harrison a bit of rare Reagan memorabilia. In December 2020, Quaid filmed an appearance for the hit History reality series Pawn Stars, and the episode is expected to air sometime in 2021. The Day After Tomorrow star sat down with Harrison at the Circa Resort & Casino in Las Vegas to examine some Reagan-alia in the Pawn Star's possession. Harrison has an interest in historical objects that belonged to Presidents in general; in 2014, he appeared on the show United Stuff of America to discuss presidential artifacts he wished had come into his shop.
During their meet-up, Quaid reportedly perused a handful of items that belonged to Reagan, but one in particular caught Quaid's attention. He's said to have spent "thousands of dollars" to buy it — after negotiating with Harrison, of course. (That's what we call Reaganomics!) What the item is and exactly how much Quaid paid for it is being kept under wraps until the episode of Pawn Stars airs, however.
According to Rick Harrison's Gold & Silver Pawn Shop's Facebook page, the Reagan treasures Quaid didn't buy were still available as of December 4, 2020. If you're in Las Vegas, you could go see if they're still there.