Christoph Waltz Reveals Why He Thinks Alita: Battle Angel 2 Won't Happen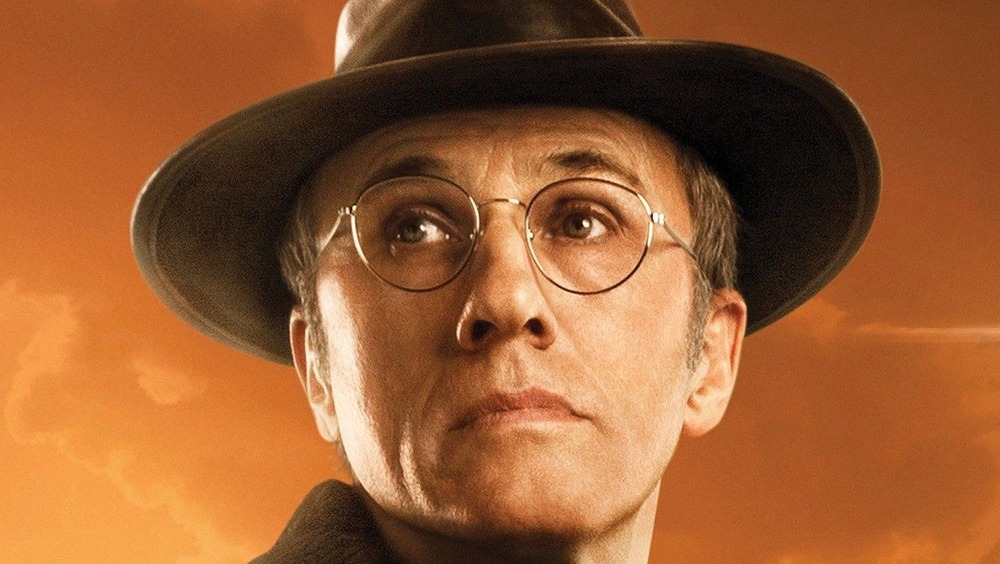 20th Century Studios
The Alita Army might be a determined bunch, but at least one of the stars of the cult hit Alita: Battle Angel doesn't think a sequel is likely to happen.
Christoph Waltz (Dr. Dyson Ido) expressed his pessimism about the prospect of Alita 2 during an interview with Collider in 2020. While Waltz said that he would love to take part in a second outing, he has his doubts about whether the parent company of Alita's studio, 20th Century Studios, will be willing to take a gamble on a sequel.
Let's back up. Alita: Battle Angel hit stateside screens in February 2019 after a lengthy development process. Originally set to be directed by James Cameron, the director's chair eventually fell to Robert Rodriguez, while Cameron remained as a producer. Sporting an all-star cast which included Rosa Salazar (Alita), Mahershala Ali (Vector) and Jennifer Connolly (Dr. Chiren), the film earned decent reviews. However, it underperformed at the box office, taking in just over $400 million worldwide on a reported budget of $170 million, according to Box Office Mojo.
Only a month after Alita's release, Disney absorbed 20th Century Fox. This cast doubt on the possibility of Alita 2 due to Disney's conservative approach toward sequels to properties that aren't proven moneymakers. Fans of the flick, using the hashtag #AlitaArmy, immediately began clamoring for a second installment on social media. Unfortunately, Christoph Waltz does not sound optimistic, and now we understand why.
Christoph Waltz doesn't think Disney likes Alita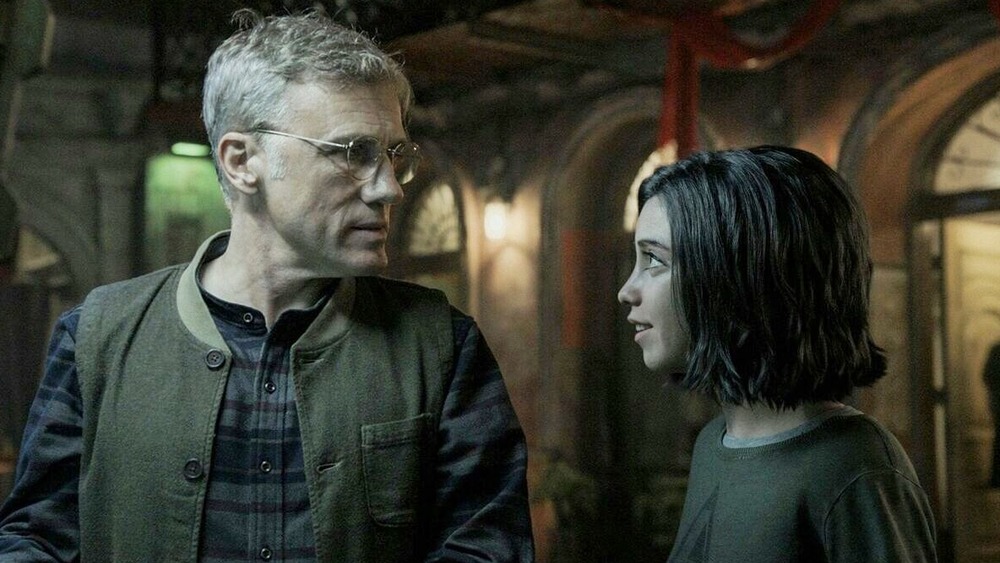 20th Century Studios
Christoph Waltz was not expecting a sequel more optimistic during his chat with Collider, which took place as Alita's theatrical run was winding down. Asked if he would be down for round two, the star gave an enthusiastic response: "Of course! Of course I would! But, you know, I'm as wise as you are," he said. "I haven't heard anything and I'm a little disappointed and surprised that I haven't heard a thing so far, because I know that it has followers. I know that people liked it and aside from what others said, I loved it and I liked working on it, and I liked the result."
The actor went on to suggest that it might be the new owners gumming up the works for Alita's sequel prospects. "You know, [the film was produced by] Fox, and Fox doesn't exist anymore. Now it's Disney," he said. "Maybe [Alita 2] doesn't fit into the Disneyfication [of 20th Century Studios], but I have no clue [...] Maybe they're working on something and I wouldn't be the first person to hear, but meanwhile, I haven't heard anything."
Neither has anyone else. Disney gave Alita die-hards a theatrical re-release of the movie in October 2020, but it was no substitute for a continuation. The film's co-producer Jon Landau has openly encouraged fans to keep up the pressure on Disney to deliver Alita 2, which we're sure they'll do — but with the next Pixar, Star Wars, or Marvel Cinematic Universe project always in the pipeline, it's probably better if those fans don't hold their breath.