Tom Payne Looks Nothing Like His Character On The Walking Dead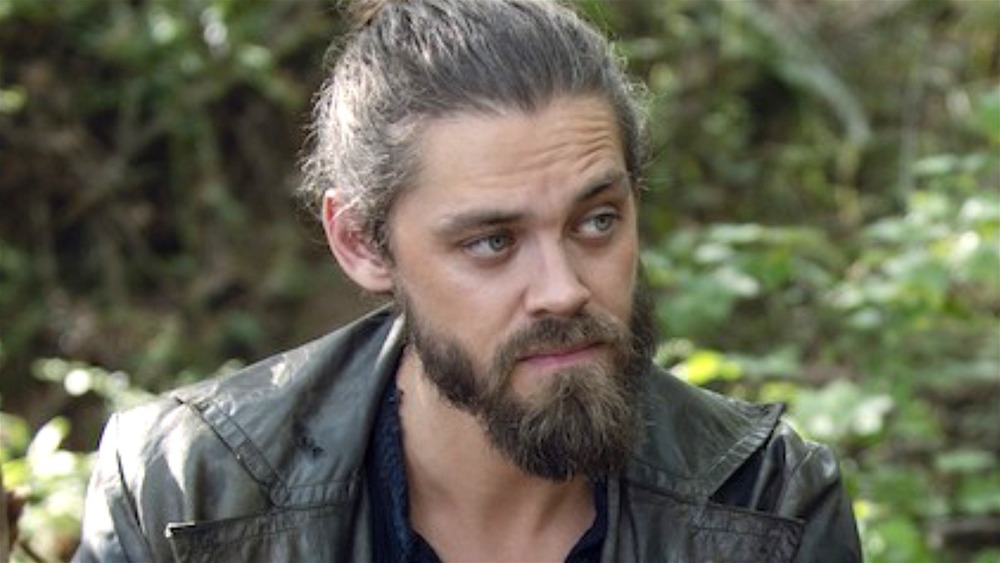 AMC
A hallmark of AMC's zombified hit The Walking Dead is its constant introduction and removal of its cast members. Very few individuals have the chance to stick around for more than a season or two before meeting their end, meaning some characters can evolve much more thoroughly. This is why names like Daryl Dixon (Norman Reedus) and Maggie Rhee (Lauren Cohan) stick out in the minds of fans and mean a lot to them. In fact, this can even reach a point where TWD die-hards unintentionally forget there's an actor behind these characters and their adventures are entirely fictitious.
A prime example of this phenomenon centers on Paul "Jesus" Rovia, as portrayed by actor Tom Payne. Introduced in the season 6 episode "The Next World," Jesus began as a shady ally to Rick Grimes (Andrew Lincoln) and his group. Given time and commitment to his fellow survivors, he eventually became a full-fledged hero, going on to lead the Hilltop Colony in Rick and Maggie's stead. His acceptance into the group and unique look — sporting long hair and a bushy beard — made him a fan favorite, with viewers getting lost in his story.
At the same time, it's worth remembering that there's a real person underneath the Jesus persona, and he looks quite different from his Walking Dead alter-ego. 
Tom Payne is almost unrecognizable outside of the Jesus role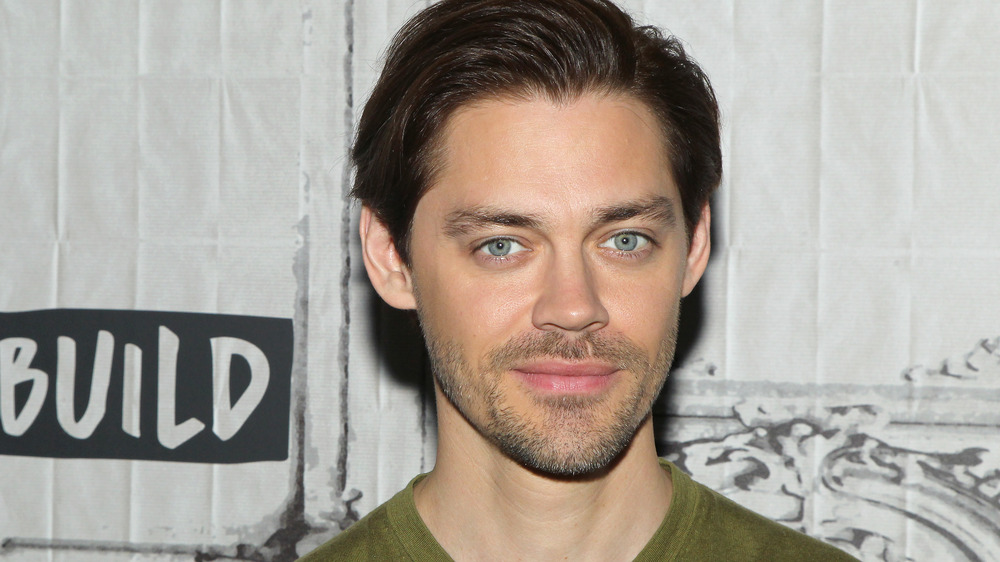 Jim Spellman/Getty Images
With just one look at him, it's easy to see how Paul Rovia secured the Jesus nickname. His long brown hair and beard match up perfectly with Western interpretations of the biblical figure, leading the moniker to attach itself to him before the zombie apocalypse began. In reality, Tom Payne typically appears the opposite of the character, often seen with a tight beard or clean-shaven face and a shorter haircut. As seen above, this combination makes the actor completely unrecognizable as the one responsible for bringing Jesus to the small screen.
What Walking Dead fans may not know is that, at first, Payne used clip-on extensions to complete the Jesus look, only deciding to grow his natural hair and beard out later on. As he revealed on the Rachael Ray Show (via YouTube) in 2019 when it came time to film the Fox series Prodigal Son, letting his flowing mane go wasn't easy. "I had it for a little while, and my fiance cried," he said, mentioning that his reaction was similar and that "it was an emotional thing" to go through with the haircut.
Tom Payne's Walking Dead tenure tragically concluded midway through season 9 when Jesus was killed by the Whisperers. That means that, for the first time in ages, the actor is free to do whatever he pleases with the hair on his head and face.