The Maggie And Negan Moment We Never Got To See On The Walking Dead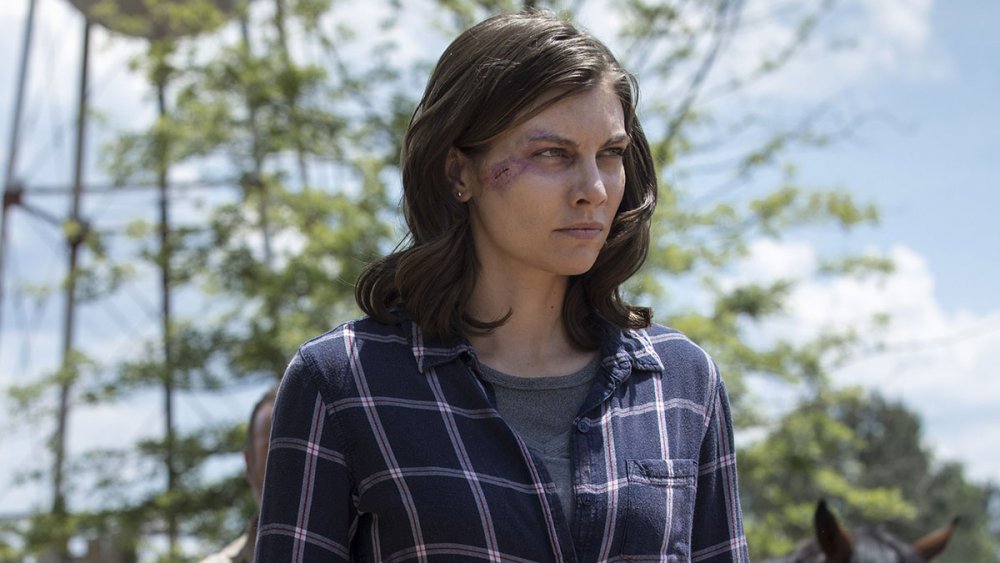 AMC
Contains spoilers for The Walking Dead season 10
Maggie (Lauren Cohan) and Negan (Jeffrey Dean Morgan) have a pretty complicated past on The Walking Dead.
When the two scene-stealing characters met back in season 6, Negan introduced himself by bashing Maggie's husband's skull in with his trusty baseball bat, Lucille. First impressions are important, and that one was pretty difficult to recover from. After Rick's (Andrew Lincoln) coalition of survivors finally toppled Negan's ruthless Saviors in season 8, Maggie was perhaps the most vocal person in opposition to holding Negan captive. As far as Maggie was concerned, a life sentence was too good for the man who murdered Glen (Steven Yeun). She would have much preferred to see him summarily executed. Fortunately for fans of Negan, Rick aspired to more merciful ideals.
After a prolonged absence, The Walking Dead has finally brought Maggie back to rejoin the survivors who now find themselves muddling through a power vacuum after the departures of Rick and Michonne (Danai Gurira). Negan has recently proven his value by — ahem  — decapitating the recent threat du jour, the Whisperers, so there's a good chance Maggie's going to have to figure out a way to tolerate his continued existence. For viewers who think this possibility strains credulity, series showrunner Greg Nicotero sort of agrees.
According to NME, Nicotero originally toyed around with an alternate storyline back in season 8 that provided Maggie with the opportunity to exact revenge on the Saviors' murderous slugger.
In an alternate Walking Dead universe, Maggie got her revenge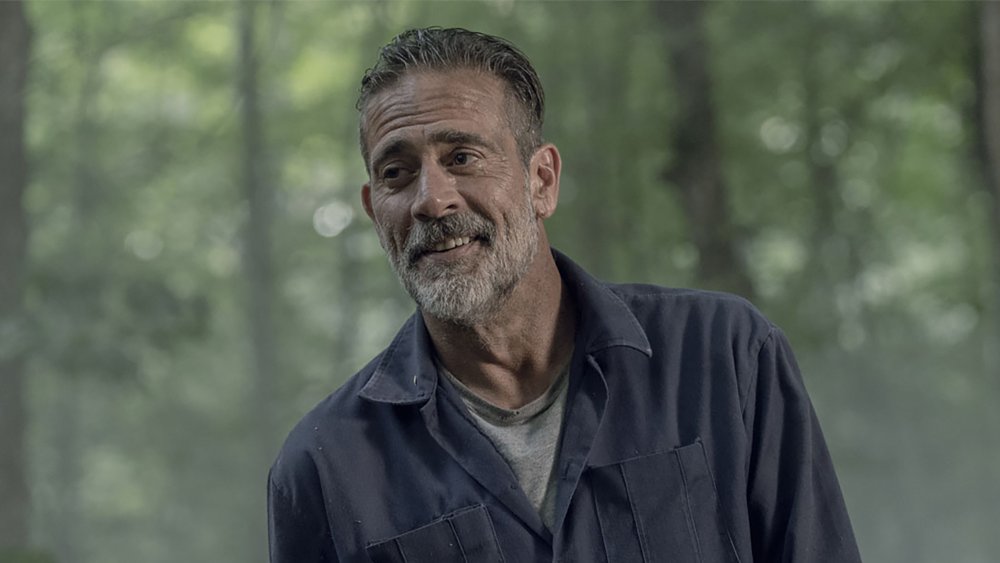 AMC
On the Collider podcast The Witching Hour, Nicotero opened up about an alternative storyline that the Walking Dead team experimented with during season 8. In the scene the way it actually played out, Rick slashes Negan's throat only to signal for medical attention a moment later. Maggie cries out for blood, while Rick makes sure that Negan is attended to and taken into custody. This confrontation is the culmination of the dramatic "All Out War" story arc that saw Rick's survivors prevail in an existential struggle against Negan and his violent Saviors.
Apparently Nicotero had other ideas about how it should have all gone down. He admits to telling franchise overlord Scott Gimple at the time, "I think Maggie should shoot him. I think Maggie should either kill Negan or shoot Negan or do something, because she's right there." In reality, Maggie only threatens to shoot Negan before collapsing to her knees in tears.
Nicotero's ruthless turn for Maggie was ultimately shot down, since Gimple wanted to see Negan's character through some of the more interesting beats laid out in the original comics. The long-running television franchise has never been afraid to diverge from its source material (they killed off Carl, for goodness' sake), but having Maggie kill Negan would have ranked up there with the series' most severe left turns. 
The season 10 finale of The Walking Dead has been delayed by the industry-wide shutdown, which has also now claimed the timely premiere of season 11. At some point, we're going to find out what happens when you throw Maggie and Negan back together — we just don't know exactly when that will be.