The Tom Payne Crime Drama That's Dominating Amazon Prime Video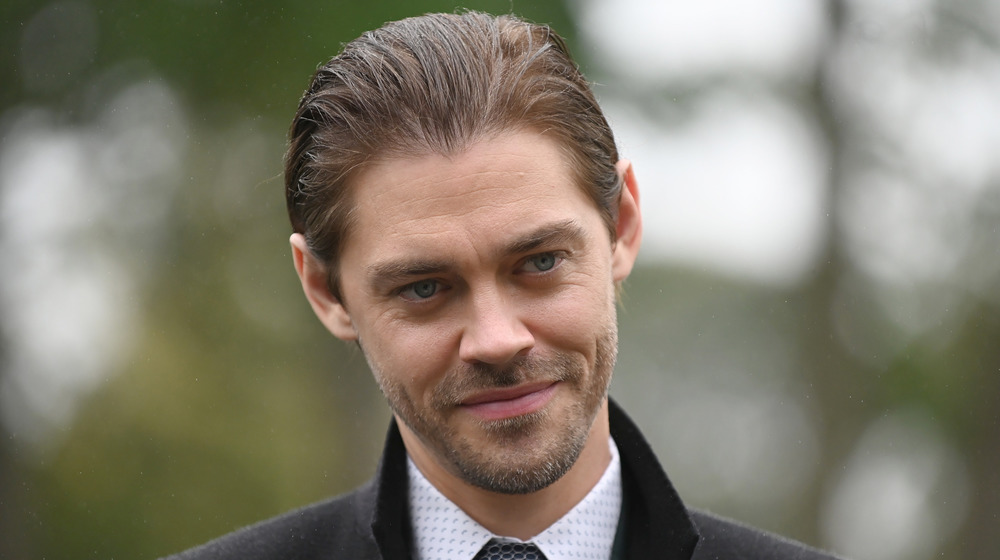 Phil Caruso/FOX
One of the most successful new broadcast dramas of the 2019-20 season was Prodigal Son, the Fox crime procedural starring Tom Payne (from The Walking Dead) and Michael Sheen (from literally everything). It was Fox's only drama that premiered in 2019 to get renewed for a second season, which premiered on January 12, 2021. Cord-cutters can — and are — now catching up on the show via Amazon Prime Video. According to video-on-demand chart service FlixPatrol, Prodigal Son is the number-nine show on Amazon right now. 
Prodigal Son tells the story of Malcolm Bright (Payne), a former FBI profiler who now works as a consultant for the NYPD, helping the department track down serial killers. Bright has unique insight into how murderers think because his father, Dr. Martin Whitly (Sheen), is a psychotic killer known as "The Surgeon," who slayed 23 people before Malcolm helped turn him in when he was just a boy. Malcolm helps the police — including the officer who arrested his father, Gil Arroyo (Lou Diamond Phillips) – catch people like his dastardly dad, but he lives in constant fear that he will turn out like his old man because he has some similar sociopathic tendencies. In pursuit of his goals, Malcolm does some pretty extreme and disturbing things in pursuit of his goals. Sometimes to catch a killer, you have to think like a killer — even if you don't want or mean to.
Tom Payne is the Prodigal Son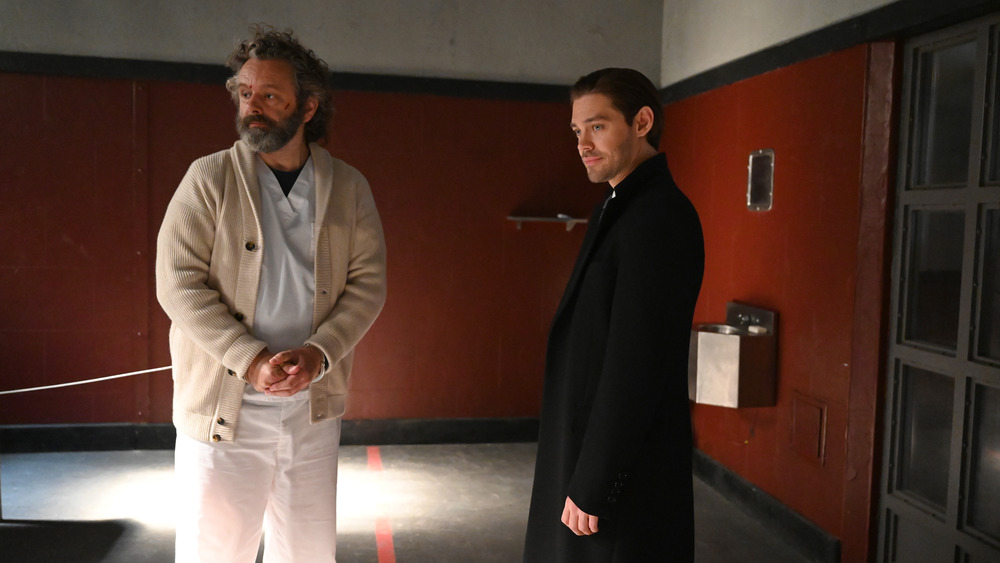 Phil Caruso/Fox
Prodigal Son marks Payne's first starring role. Payne rose to prominence playing survivor Paul "Jesus" Rovia on seasons 6 through 9 of The Walking Dead. He exited the long-running zombie drama because he felt he was being underused, but he went out in style, with one of the most memorably shocking deaths in a series full of them. He landed the role of Malcolm Bright a few months later, and cut off the long hair and shaved the beard he grew to play Jesus. Payne actually replaced Iron Fist's Finn Jones, who had originally been cast in the role for the Prodigal Son pilot but left after creative differences following the table read, according to Deadline.
In Prodigal Son, Payne has great chemistry with Michael Sheen, who plays Dr. Whitly, in scenes where Malcolm goes to visit him in prison to get help with cases he's working on. Their dynamic brings to mind the relationship between Clarice Starling (Jodie Foster) and Hannibal Lecter (Anthony Hopkins) in The Silence of the Lambs.
The cast also includes Halston Sage as Malcolm's sister Ainsley Whitly, a TV news reporter; Aurora Perrineau as Detective Dani Powell, Malcolm's closest friend on Arroyo's team; and Bellamy Young as Jessica Whitly, Malcolm's mother, who lives with a lot of trauma of her own from being married to a serial killer. Additionally, Deadline reports that Prodigal Son season 2 is adding some star power in the form of Oscar-winner Catherine Zeta-Jones, who will be joining the show in the second half of the season as Dr. Vivian Capshaw, a medical doctor who works at the psychiatric hospital where Martin Whitly is incarcerated and who takes a very problematic liking to him.
Prodigal Son airs on Tuesdays at 9 PM ET on Fox. Episodes are available for purchase on Amazon Prime Video.