Why The Good Place Season 2 Episode 3 Is More Important Than You Think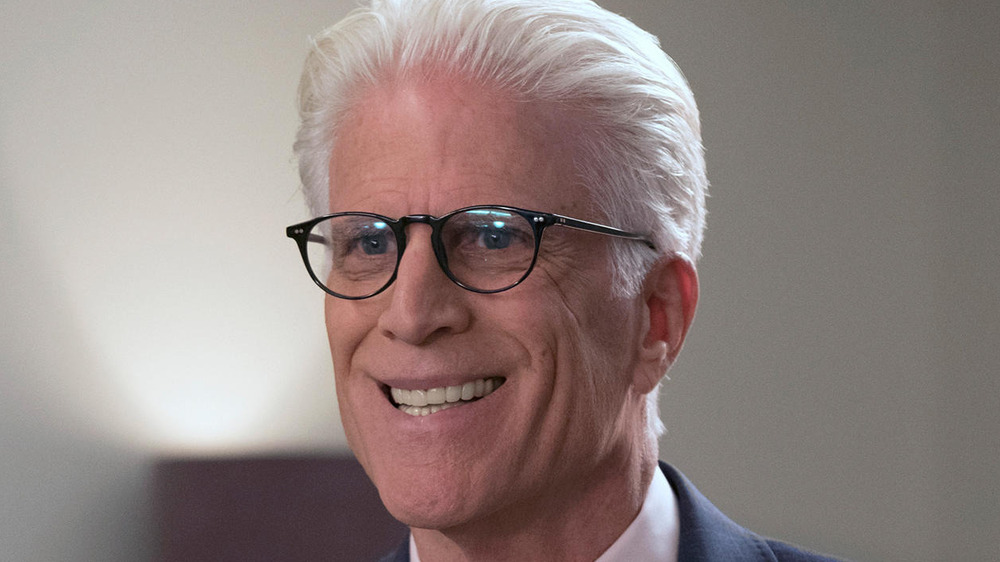 NBC
This second season episode of The Good Place is way more important thank you probably realize. Spoilers for the entirety of The Good Place ahead!
As the debut season of Michael Schur's afterlife comedy comes to a close, a huge twist is revealed to deceased humans Eleanor (Kristen Bell), Chidi (William Jackson Harper), Tahani (Jameela Jamil), and Jason (Manny Jacinto) when they discover that they aren't actually in the real Good Place at all. Ultimately, Eleanor cracks the case — they're already in the Bad Place, and neighborhood architect Michael (Ted Danson) and his all-knowing assistant Janet (D'Arcy Carden) have been lying to the four humans this entire time.
Unfortunately for Eleanor and the gang, Michael still has the upper hand, and with a simple snap of his fingers, he simply erases all of their memories, putting them directly back at the beginning of the torture experiment as the first season comes to a close. However, when the second season begins, Michael realizes he's bitten off more than he can chew when it comes to these four humans, and is forced to outsmart them at every turn, culminating in a crazy series of showdowns. Here's why The Good Place season 2 episode 3, "Dance Dance Resolution," is more important than you think — and why it might be one of the most essential episodes in the entire show.
Dance Dance Resolution puts Michael's weaknesses on full display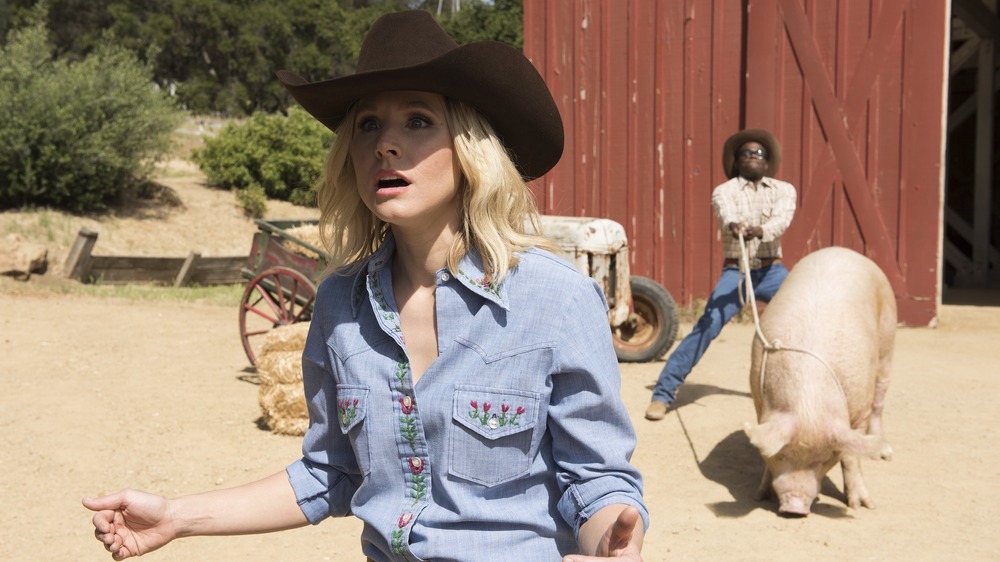 NBC
After the events of the two part premiere, "Everything is Great!," Michael has done his very best to continue fooling the humans, with some pretty disastrous results; not only is his demonic boss Shawn (Marc Evan Jackson) furious and trying to put a stop to his "fake Good Place" torture experiment, but Eleanor keeps solving the mystery over and over again. After trying to force the four humans into situations and scenarios that infuriate them and make them miserable — pretty much none of which end up working — Michael is told that he must put a stop to the experiment. Instead, he reboots it again, and just doesn't tell Shawn at all.
Ultimately, Michael ends up rebooting the experiment over 800 times, only to have Eleanor figure it out pretty much every time (except for one time when legendary doofus Jason solves the case, humiliating Michael). This leads to one of The Good Place's all-time funniest sequences, with Eleanor in increasingly heightened and absurd situations as she announces that "this is the Bad Place," as well as a few incredibly short reboots, including one where Michael details the entire experiment while Eleanor is just sitting right in front of him. In the end, Michael has an important realization: he can't outsmart the humans at all, putting his biggest weakness on display. Michael's hubris has overtaken his logic, setting him up for complete failure every single time, which leads him to make an important decision that creates a brand new plotline for the remainder of the entire series.
Dance Dance Resolution sets up the rest of the events of The Good Place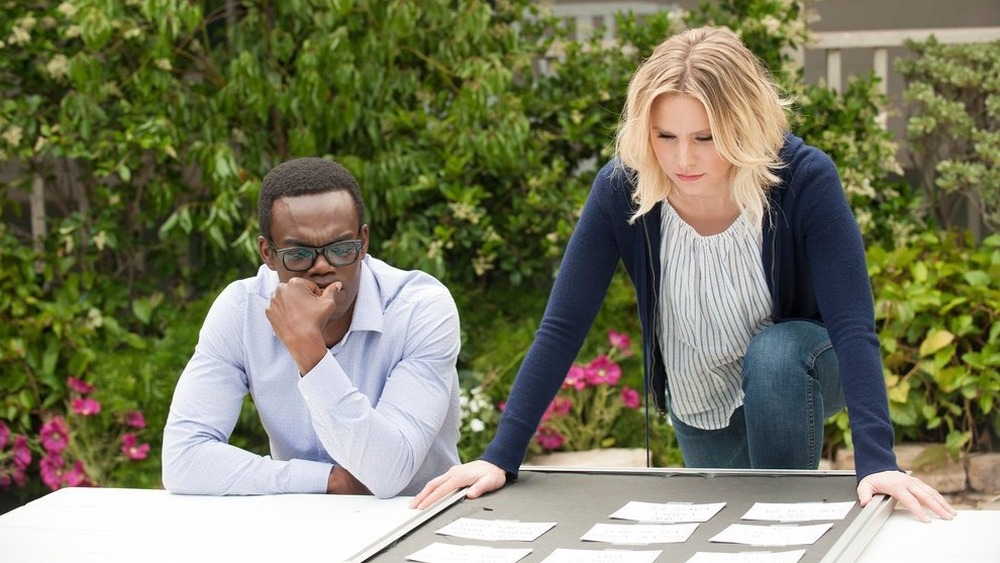 NBC
Of course, showrunner Michael Schur realized that audiences wouldn't want to watch Danson's Michael reboot the premise a billion times, no matter how funny it was during this episode. In a brilliant twist, Michael comes up with a new idea; as Eleanor and Chidi directly overhear two demons discussing the gambit, Michael approaches the dimwitted but sweet Jason for help, and Jason relays a story about his Florida based dance group, "Dance Dance Resolution, " who had to work together in order to solve their problems (by slashing a rival team's tires, naturally).
This time, instead of just rebooting for an 803rd time, Michael makes a deal with the four humans and asks to work with them to fight against Shawn and the Bad Place. Though they don't initially trust him — and spend much of the next episode arguing about whether or not they should — this alliance with Michael not only holds for the rest of the season, but for the rest of the series. Eventually, Michael and the "Soul Squad" prove instrumental to the entire afterlife, preventing the Bad Place architects from rigging the system and preventing well-meaning, normal people who strive to be good and kind from ever reaching the Good Place.
In giving up his ambitious ruse and teaming up with a bunch of humans, Michael puts himself in grave danger. Ultimately, Michael proves that he really wants to help the humans and work with them, and though it's initially just to evade Shawn, this is the beginning of a long and fruitful relationship between Michael, Eleanor, Chidi, Tahani, and Jason (and, of course, Janet).
The entirety of The Good Place is available on Netflix and Peacock now.