Emma Stone Gets Candid About Those Cruella-Joker Comparisons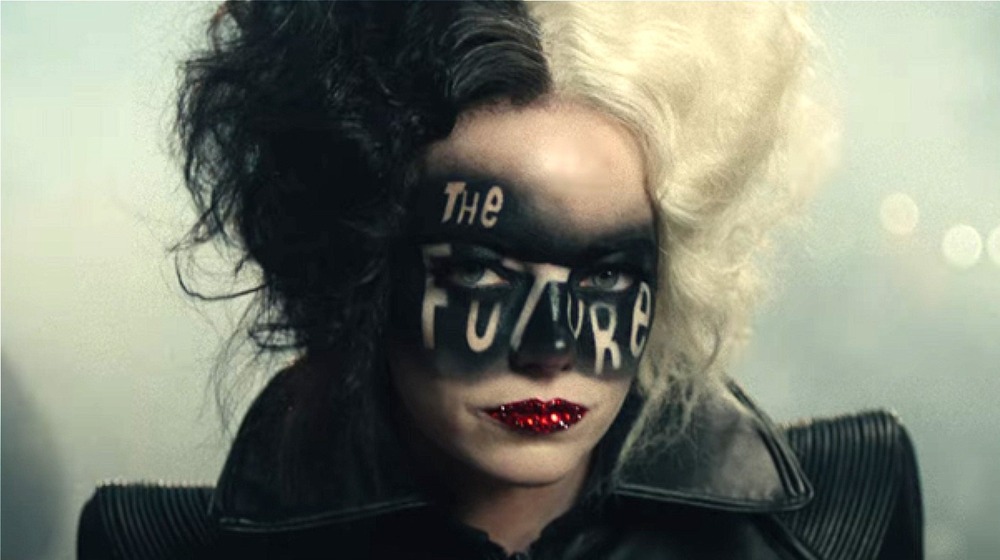 Disney
Academy Award winner Emma Stone is speaking out about her latest film being compared to a recent, divisive Best Picture nominee.
As Stone gears up for the release of Cruella, her upcoming villain origin story about puppy hunter and fashion icon Cruella DeVille — introduced in the original 1961 animated version of 101 Dalmatians and defined by Glenn Close in the live-action adaptation in 1996 — she had to address the inevitable comparisons to another villain origin tale, which was released to a ton of controversy in 2019.
In an interview with the publication Total Film — as reported by GamesRadar — Stone insists that Cruella and Joker aren't particularly similar... and laments her lack of similarity to Academy Award-winning Joker star Joaquin Phoenix. "It's very different from Joker in many ways," Stone laughed as she spoke to Total Film virtually. "I would never even remotely compare myself to Joaquin Phoenix. I wish I was more like him." Stone also argued that Cruella adds some nuance to this famous character, saying, "It's hard to call someone a bad 'un completely when you see them from the very beginning."
Meanwhile, in the same piece, Cruella director Craig Gillespie clarified Stone's comments. "There are some really deep, emotional things that Cruella's dealing with that send her to the villainous darker side. So in that sense, it is [similar]," Gillespie admitted. "But it's definitely its own thing. Just to sort of reframe Cruella, I thought it was important to show this darker side of her. But there's going to be a lot of fun, a lot of humor in it. There's a lot of absolutely delightful banter and rhythm to the style of it, which is different from Joker."
Joker was one of the biggest and most controversial films of 2019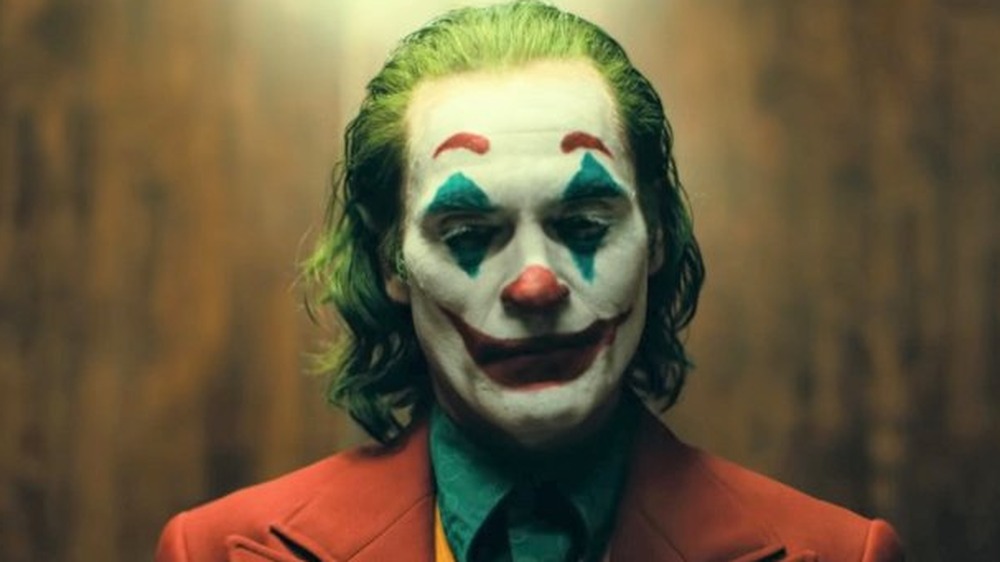 Warner Bros.
Back in 2019, Todd Phillips caused an enormous stir when, in the aftermath of directing broad comedies like The Hangover trilogy, he released Joker, an ode to dark Martin Scorsese films like 1976's Taxi Driver and 1982's The King of Comedy that also served as a comic book origin story. Though, at first, Joaquin Phoenix's Arthur Fleck seems to have nothing to do with comic lore, it's eventually revealed, after Arthur suffers endless, brutal trauma thanks to the corrupt world he inhabits, that he becomes the Joker to an unseen Batman.
It makes sense that, in the aftermath of Joker, which earned the most Oscar nominations of its year with 11 nods (ultimately winning for Phoenix's performance and the score by Hildur Guðnadóttir), fans would want to compare it to Cruella, which also stars a beloved, Oscar-winning, venerated actor as the young, troubled version of an infamous villain. However, Joker, an unsettling, unrelentingly bleak drama that attempts to tell a story about mental illness and the lack of support for those suffering, leaned into its darkest impulses, while Cruella's trailers thus far promise a much more tongue-in-cheek take on a villain origin.
Joker is available to stream on HBO Max now, and Cruella will hit Disney+ (with premier access) and theaters on May 28, 2021.