Why Was American Gods Canceled? Here's What We Know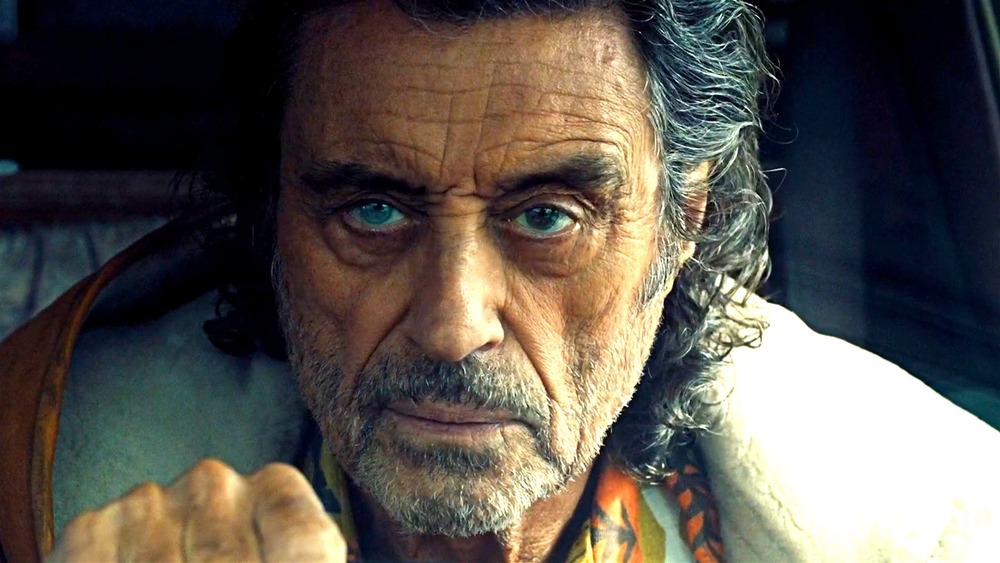 Starz
Neil Gaiman is one of the most ambitious storytellers working today, often combining intricate themes with stunning visuals in his graphic novels. Translating those stories to films or television series isn't necessarily the easiest thing in the world, but when done well, as was most certainly the case with American Gods season 1, it can offer richly rewarding viewing experiences. The avant-garde programming centered on a group of deities who control every facet of society, offering commentary on everything from the media to overreliance on technology.
With no shortage of gods from history to pull from, it made sense when back in 2018, Starz Chief Executive Officer Chris Albrecht said, "We are certainly on board for as long as the show makes sense for Starz, and we don't see any end in sight." Apparently, the network's sight only went up to 2021 as fans were recently dealt a devastating blow upon news that Starz would not move forward with American Gods season 4. It's all the more heartbreaking considering the recently ended season 3 left a lot of plot threads up in the air, so it's clear the production team didn't intend for the most recent batch of episodes to serve as the end-all be-all.

Deadline reports there are rumors the story could be wrapped up with a TV movie or limited series, but nothing has been confirmed by Starz at this point. For now, fans are likely left wondering what all happened, and while everyone's staying quiet for the moment about what exactly went down, we can surmise some reasons why American Gods received the ax.
Decreasing ratings and trouble behind the scenes likely contributed to the American Gods cancellation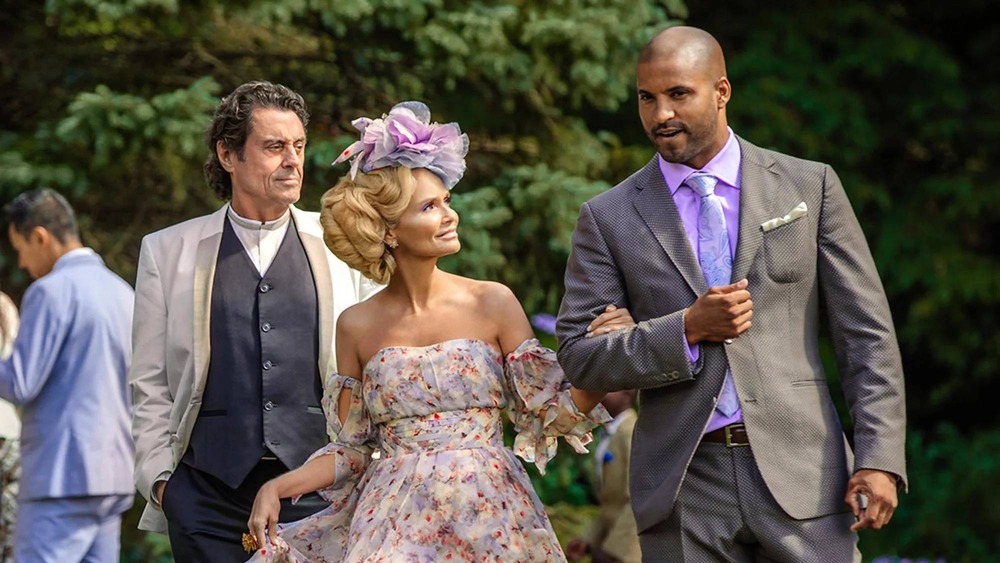 Starz
No matter how well-received a TV show is, low ratings are pretty much always a death sentence. Even with the critical reception dropping from the first season, it still had a majority of reviewers recommending it with season 2 (typically viewed as a low point for the series) still garnering a 60 percent on the Tomatometer. It looks like audiences simply tuned out, as The Hollywood Reporter claims, "Season 3 ... saw ratings slide 65 percent across multiple platforms when compared with season 1." 
However, that may not have been the only thing working against the show. The high-concept series had a notoriously rough go of it behind the scenes over the years. Each season has had a different showrunner, which may explain the perceived varying quality between seasons, and numerous cast members have come and gone, most notably with Orlando Jones' firing. Jones played the trickster god, Mr. Nancy, and his assertion was that there were racial motivations for him not appearing in season 3. Mr. Nancy was absolutely a highlight during his time on the series, so it's possible a lot of fans tuned out when it was announced he wouldn't be coming back. 
It goes without saying that this is all speculation. It's possible there are other reasons we're unaware of for why the show got canned. All fans can do at this point is hope those rumors of a finale movie turn out to be true. Even if that doesn't materialize, fans who miss Neil Gaiman's signature storytelling can still eventually tune in to the long-awaited adaptation of Sandman, which will debut on Netflix sometime in the near future.