Starz Sees 'No End In Sight' For American Gods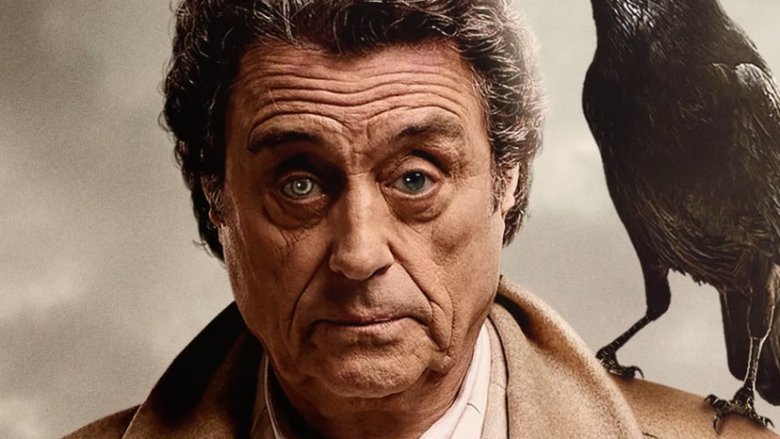 Starz
The gods will reign for eternity, or at least for the foreseeable future. 
Despite being quite difficult to bring to life, Starz' acclaimed drama American Gods was renewed for a second season. Now, according to the network's head, the series will continue on for as long as possible. At the Television Critics Association's press tour on Friday, Starz boss Chris Albrecht revealed that the network sees "no end in sight" for American Gods. 
"We are certainly on board for as long as the show makes sense for Starz, and we don't see any end in sight," said Albrecht (via ScreenCrush). 
However, Albrecht admitted that he can't estimate when exactly the show will return. "It's a difficult show to do, a lot of people to wrangle, so I can't tell you exactly when the next season is going to be on the air. We're actively pursuing making sure we get it as soon as possible," he said.
From Hannibal alum Bryan Fuller and Murder on the Orient Express writer Michael Green, American Gods adapts Neil Gaiman's 2001 novel of the same name for the small screen. The show tells the tale of a great war between the old and new gods, and debuted to impressive numbers back in April. 
American Gods stars Ricky Whittle (The 100) as Shadow Moon, Ian McShane (John Wick: Chapter 2) as Mr. Wednesday, Yetide Badaki (Masters of Sex) as Bilquis, Emily Browning (Sucker Punch) as Laura Moon, Bruce Langley (Deadly Waters) as Technical Boy, Pablo Schreiber (Orange Is the New Black), and Crispin Glover (Back to the Future) as Mr. World. The first season featured appearances from Gillian Anderson (The X-Files), Kristin Chenoweth (Glee), Orlando Jones (Evolution), Demore Barnes (The Flash), Chris Obi (Ghost in the Shell), Jonathan Tucker (The Texas Chainsaw Massacre), Corbin Bernsen (Psych), and Betty Gilpin (GLOW).  
While we wait to see more American Gods hopefully in the near future, find out why the show's Mr. Wednesday looks so familiar.